Nia Jax is a professional wrestler appearing for the WWE franchise...raised up in a family of five...parents raised her to be tough...grew up with brothers...is no confirmation about her married life...has no husband, and is not dating...has had boyfriend in the past...is now 35 years old...her height and weight figures are...has a net worth of around...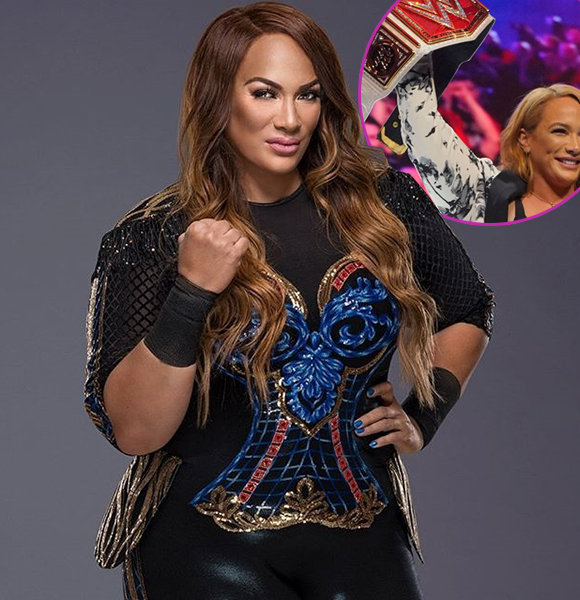 Nia Jax is one of the most impressive female wrestlers in the WWE world. She is an imposing figure in the ring.
Nia has been involved in many high-flying and entertaining matches in WWE since the beginning of her time there. And, her athleticism and hard work are an inspiration to every girl out there who wants to make a name for herself in athletics and sports.
Who Is Nia Jax? Age And Family
Nia(real name Savelina Fanene) was born on 29th May 1984 in Honolulu, Hawaii, US. Her parents are Joseph Fanene and Renate Fanene, and she is one of the three children of her parents. Nia has one elder brother named Patrick and a younger brother.
Nia had humble beginnings while being raised in New Zealand. Her dad made her play sports with her brothers so that she could grow up strong and fearless.
However, Nia has a lot of famous relatives, especially in the WWE scenario. Former WWE wrestler and acting superstar Dwyane "The Rock" Johnson and WWE superstar Roman Reigns are her cousins. In addition to these people, Nia is also related to The Usos.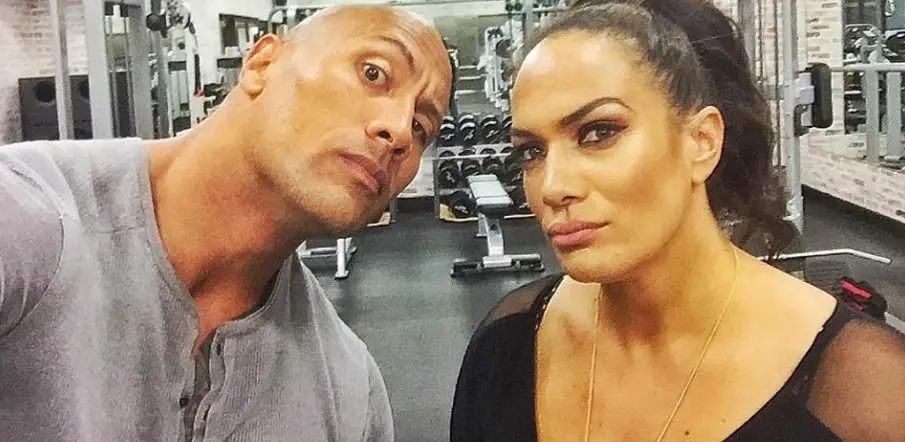 Nia Jax and her cousin Dwyane "The Rock" Johnson pose for a selfie at a gym in November 2015 (Photo: Dwyane Johnson's Facebook page)
Also, it was Dwyane Johnson's mother, or her aunt, Ata Maivia-Johnson, that convinced her to follow her dream of becoming a wrestler.
Nia, who is very close with Dwyane, spends a lot of time with him and is always learning from the former WWE superstar.
Does Nia Have Husband?
The WWE star is very private when it comes to her dating life. She has always hidden her relationships from the media.
However, that isn't to say that she has never talked about having a boyfriend in the past. In a tweet on 24th June 2019, Nia spoke about her ex-boyfriend and jokingly confessed how he said that she had multiple personalities.
You Might Be Interested In:- Charlotte Flair Husband, Family, Net Worth
Also, on 19th August 2018, Nia's WWE colleague Luke Gallows said that he was dating Nia Jax. But that turned out to be a joke as Luke tweeted out the next day, revealing that their relationship had ended, even using the hashtag #onedayrelationship.
Now on a more serious note, there have been no rumors about Nia having a husband or that she is married to any guy. She spoke on January 2019 with another WWE colleague Nikki Bella about the single life, and how it is scary and exciting at the same time.
Nia: Height, Weight, And Interesting Facts
Nia, now 35, is at the prime of her wrestling career. She is not like the typical WWE diva, with the hourglass body and super-gorgeous appearance. However, she has what a wrestler actually needs: strength, physical presence, and an intimidating factor.
Standing at 6 feet 1 inch (1.83 meters) and weighing around 108 kg (240 lbs), she is probably one of the strongest female wrestlers in the WWE.
Many might not be aware that the wrestler started her career off as a plus-size model. She transitioned to become a professional wrestler in 2014 as she was signed by WWE and assigned to their development territory NXT.
Another WWE Diva:- Shayna Baszler Husband, Lesbian, Family
Even though she started her career as a model, Nia always had that athleticism and a love of sport about her. She played college basketball while attending Palomar College in San Marcos, California.
Nia has been in the wrestling scene for quite a while now. And working with the biggest wrestling company on the face of the earth sure has its perks. Her time there has boosted her net worth up to a decent $300 thousand.
However, looking at her performances and popularity, this figure only seems to go up in the coming years.