Entertainment
Lady Sovereign Girlfriend, Lesbian, Net Worth, Family
Lady Sovereign rapper came out as Lesbian in........fans about her girlfriend's back tattoo featuring feathers.........many news outlets were in a hurry to call her openly gay......boasts a net worth of...height extends to...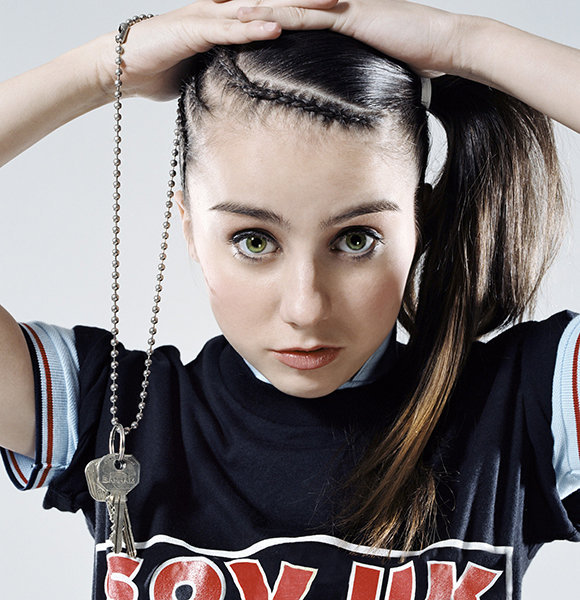 The Internet has helped to kickstart the music career of many budding artists in today's era of technology. Likewise, UK-based rapper Lady Sovereign (real name: Louise Harman) is also a talent, who got her breakthrough from the internet.
Ever since the artist got expelled from high school at the age of 14, she dedicated herself to making music by uploading her works on the web. As a result, her voice reached masses, with the media labeling her the Queen of Grimes (a new British Hip-hop style of rap).
Coming Out As Gay
The English rapper came out as a lesbian in 2010, and many news outlets hurriedly called her openly gay. But, Lady Sovereign opposed the term and shared that disclosing her sexuality wasn't a big deal for her. It turned out that her family members were well aware of it from the start.
She also added that her fame had made it hard for her to open up immediately after the realization.
Another Lesbian Hip-hop Artist:- Snow Tha Product Lesbian, Net Worth, Family
The singer's sister was the first one to find out about her attraction to girls after the sibling found some hidden love letters given by her girlfriends. Also, Lady Sovereign started bringing a lot of girls around the house for sleepovers, which only confirmed her sexuality among her family members.
At the time, she was 16 and still hesitant to confirm her sexual orientation, among others. Furthermore, even after tasting spotlight, she didn't come out publicly fearing prejudice from people. Although she eventually revealed her sexual preference, she was still single until 2011.
Make-Up Artist Ex-Girlfriend
Interestingly, in 2012, the hip-hop artist started dating a girlfriend named Becka Gavin, who is a hair and make-up artist. Through her Twitter handle, Lady Sovereign shared about her girlfriend's back tattoo featuring feathers.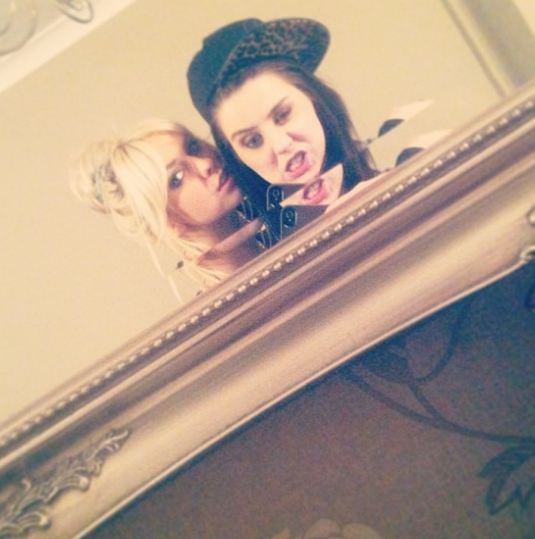 Last picture of Lady Sovereign with ex-girlfriend Becka Gavin taken on 9th March 2013 (Photo: Lady Sovereign's Old Instagram)
Their relationship didn't create much of a hype as the couple was seen together for a short period. The musician was last seen along with her lesbian partner in March 2013. She had shared a post of the two on her old Instagram profile, and the pair split shortly after that.
Age, Family & Height
Lady Sovereign was born on 19 December 1985 and grew up around the area of Wembley in Northeast London. Her mother raised the 9 to 5 rapper along with her two sisters: Chloe and Richie, and a brother.
Unfortunately, her mother lost her life due to a brain tumor on 13 March 2010. Since then, Lady Sovereign has taken up to social media time and again to express her love towards her late mother. 
Height wise, the 34-year-old rapper isn't exactly a tall person as she stands only 5 feet and 1 inch (1.5 meters) high.
Net Worth, Income
Because Lady Sovereign isn't active in the music industry like her prime years, she hasn't had much income in recent years. However, she indeed accumulates enough earnings as a hip-hop artist earns more than $60,000 yearly in the music industry.
Contestant of Big Brother:- Lindsey Pelas Boyfriend, Measurements, Family
Since, she also participated in the reality show Big Brother in 2010, her contract from the show provided her hefty paycheck, which amplified her net worth.