Entertainment
Lala Kent And The Things You Should Know About Her! Her Mystery Dating, Birthday, Age, Real Name and Much More
Lala Kent And The Things You Should Know About Her! Her Mystery Dating, Birthday, Age, Real Name and Much More. Young and beautiful Lala Kent is among those celebrities, who have shared least about her love life and nothing remains unveiled unless she wishes to share. So, this time, what did she share about her mystery man? Let's read to find out things including her birthday, age, real name and much more.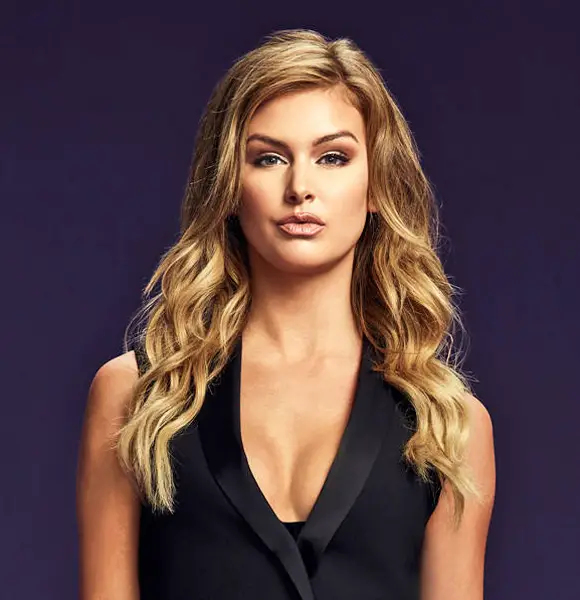 Celebrity fame comes with the price of being exposed to the media and their fans. It is usual that when you fancy someone, you look in for more information regarding them. But despite the compulsive exposure, one has to go through; not everyone is comfortable about giving away information regarding their personal life.
Young and beautiful Lala Kent is among those celebrities, who have shared least about her love life, and nothing remains unveiled unless she wishes to share. So, this time, what did she share about her mystery, man? Let's read to find out things, including her birthday, age, real name, and much more.
Lala Kent, Dating A Mystery Man: Identity Revealed
In an interview with Entertainment Tonight on 17 May 2017, Lala Kent opened up about her mystery man. Lala talked about her boyfriend and their relationship; she even shared that she is lucky to have a beau who handles her craziness well.
"We are very much in a relationship still. I look at him and I'm like, how am I this lucky to have someone who, not only deals with me, but loves me when I'm crazy, which is the majority of the time, you know?"
The identity of Lala's boyfriend remained undisclosed, and her statement regarding her relationship with her boyfriend suggests that she has finally found her soulmate.
"[His identity] is going to be out there. Obviously, he's the person I plan to spend my whole life with, but I'm always going to baby it and keep it pretty much private."
Moreover, Lala's thoughts reflect her desire to get married to her boyfriend.
"When I'm on Real Housewives of Beverly Hills, you guys will know. Good Lord, can you imagine me and [Lisa Vanderpump] as homies instead of her worker? Life goals!"
As of 2018, she has shed light on her dating life revealed the identity of her boyfriend. Her boyfriend, whom she had been keeping away from the public, is the movie producer Randall Emmett.
See Also:- A Look Back At Niecy Nash' Intimate Wedding; Has A Strong Relationship With Second Husband But What About Kids?
The identity of her boyfriend was confirmed after Lala and Randall were spotted kissing at a FabFitFun event in Beverly Hills in December 2017. Also, the sources claimed said:
"They were side by side the whole time, but they weren't doing the PDA snuggly thing. They didn't leave each other's side. He was definitely being more cautious than her."
Since she unmasked the identity of her boyfriend, she even surprised her followers with the shiny ring on her finger.
Engaged To Producer Boyfriend; Wedding Date
After Vanderpump Rules star unmasked the identity of her boyfriend, she came up with the surprising facts about her dating life. She got engaged to producer boyfriend, Randall Emmett in September 2018.
Just a day before her 28th birthday, she took to Instagram on 2 September, gushing about a day before events claiming it was the best night of her entire life. She also expressed her feelings that she gets to call the fantastic human as her fiance. Showing her diamond engagement ring, she wrote:
"Last night was the best night of my entire life. I got engaged to the man of my dreams. I get to call this amazing human my fiancé! An engagement last night, my birthday today, and every sign my dad could possibly send me to let me know he's here. I'm the happiest girl in the world."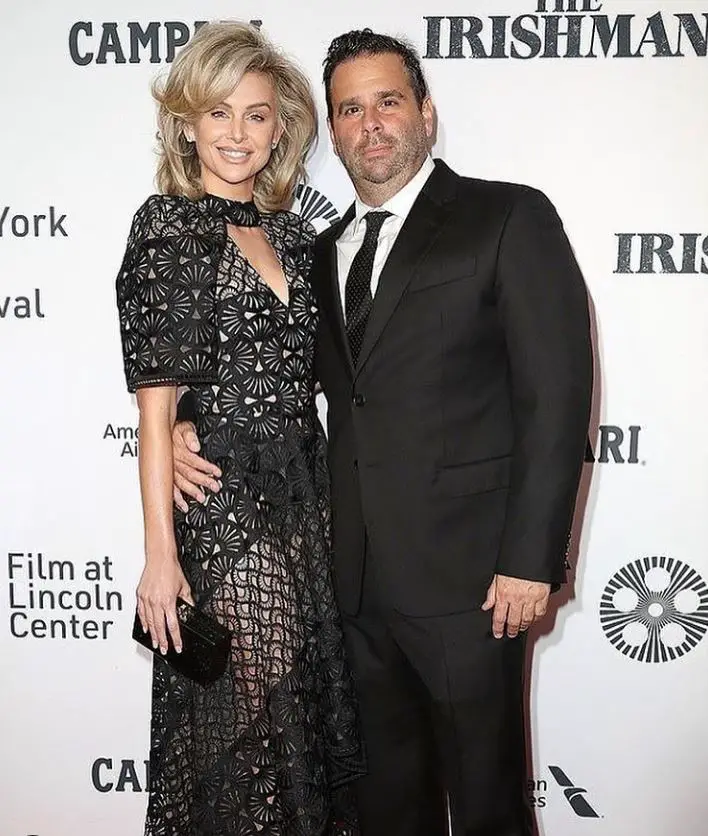 Lala Kent with fiance Randell Emmett in September 2019 (Photo: Lala Kent's Instagram)
The 48 aged producer proposed to Lala during a romantic trip to Cabo San Lucas, Mexico, where they also celebrated her birthday at the Esperanza An Auberge Resort.
He had set up a romantic theme by showing one of her favorite shows Friends and showed a montage video of the pair. He then got on his knee with the 6-carat round brilliant diamond with a private fireworks display in the background.
Don't Miss:- Is Sherry Holmes Married? The Young Blonde Is Engaged Despite Dating Affair Rumors With Damo Bennett
Before kneeling on his knee, Lala's mother told Lala that his fiance had asked her dad's permission to get married just before he passed away. Lala, who lost her father in April 2018, revealed about this while talking on SiriusXM's The Jenny McCarthy Show in June 2018.
After their engagement hitting the headline, the two did not have a wedding plan immediately. They wanted to enjoy the engagement a bit and then decide on a wedding date. However, everything was not perfect for the two.
Lala was very angry with her fiance for not keeping the promise of not drinking alcohol in February 2019. Following the same, there were a lot of split rumors between the two. The news further got fueled when Lele deleted Randell's picture from her Instagram.
Saying that the loving couple came with a shocking announcement of their marriage. Dedicating an Instagram story for each other, the pair broke the shackles of their break up and announced their wedding date. On 2 May 2019, the two announced being married on 18 April 2020.
This will be Lala's first wedding, whereas Randell's second; He finalized his divorce from his actress wife Ambyr Childers at the end of 2017, months after he and Lala they went public with their dating life.
Lala Kent's Plastic Surgery:
Plastic surgeries help to enhance one's features. And Lala's fans eagerly wanted to know, which beautifying procedures she underwent to enrich her looks.
Before and after pictures of doing botox (Photo: zwivel.com)
In an interview on 17 March 2017, Lala answered the most asked question regarding her plastic surgery.
'I've had nothing done! My face just changed like this, I'm pretty open about things like that."
Moreover, Lala accepted that she had Botox between her eyebrows and forehead, and also she had filler on her lips, chin, and cheeks. She laughed and stated,
"So, pretty much my whole face, except my nose"
Furthermore, Lala shared her desire to decrease the plumping up department. She divulged,
 "I will say, this last time I feel like I overdid it, I want to stop with the lips, I want to stop with the fillers. Enough is enough!" 
More about Lala Kent:
As per a report, Lala Kent's real name is Lauryn Kent, and she celebrates her birthday every year on September 2. Being born in 1990, she is 29 years of age as of now.
On the occasion of Lala's birthday back on 2 September 2016, she shared a tweet thanking her mom entrancingly for giving her life.
She is a Utah native and grew up in Salt Lake City, as per the tweets she shares about her hometown. Kids are very impressionable, and what parents do remains in children's subconscious mind. Lala seems to be a free spirit, but her thoughts on marriage are old-fashioned, and she seems influenced by the marital life of her parents.
You May Also Like:- Ian Alexander Sr Divorced With Actress Wife in 2007 Due to Extra Marital Affair, Nowhere to be Found
In an interview with Heavy, Lala shared about her views on marriage in November 2015,
"I take marriage seriously, my parents have been together for 35 years, through thick and thin. I haven't ever been married, but I still hold that title sacred." 
Lala has a family who supports her through anything and everything she does in her life, as she mentioned in her tweet on 29 January 2016.
Many would not know that Lala is an animal activist. As evident in her tweet, she even raised her voice to aware the people about the treatment of Orcas in captivity.
Lala Kent is an actress best known for her performance in Vanderpump Rules, where she stars opposite James Kennedy. She has also made her appearance in Shaun Canon: I'll Always Be Young and Dudes & Dragons.
Her hard work and dedication must have paid her well, but she is yet to disclose her net worth in figures.