Entertainment
Larissa Dos Santos Lima Married, Divorce, Dating, Kids
Larissa Dos Santos Lima first came across her new boyfriend on the popular dating app called...got arrested for physically assaulting her then-husband...she hosted her divorce party in the same club but the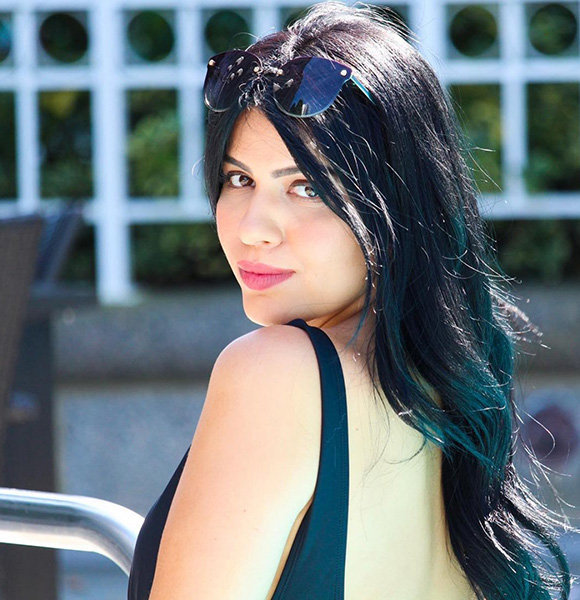 Reality star Larissa Dos Santos Lima's whirlwind romance with her boyfriend-turned-husband, Colt Johnson saw the pair get married within a year after finding each other via social media. Not always a happy marriage, the duo's union was marred by arrests, controversies and later, divorce.
Less than two years after officially parting ways, Larissa - who hails from Brazil - once again made headlines after suggesting that she has a man in her life.
But did the relationship last? Let's find out!
Happily Married Or Divorce - 90 Day Fiance Star Back With Estranged Husband?
Larissa, age 32, and Colt connected via social media, and later met in person in Mexico. So intense was the attraction between the two that they got engaged within days of meeting each other.
The couple, however, waited till 24th of June 2018 to get married. But when the initial bliss of their union began to wane away, their relationship turned toxic and violent.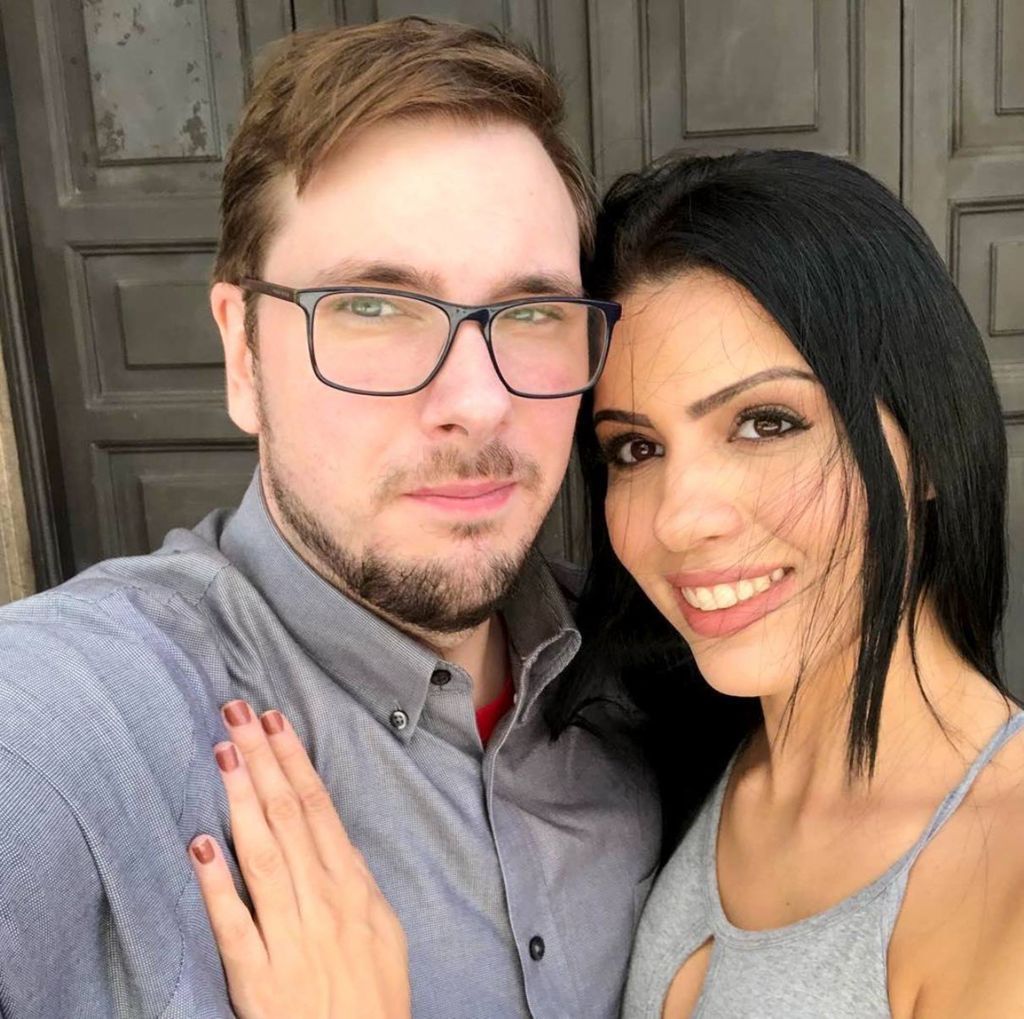 Larissa Dos Santos Lima and her estranged husband, Colt Johnson's early affair got chronicled on the sixth season of 90 Days Fiance (Photo:- eonline.com)
In November that year, Larissa - who has two kids back in her native country - got arrested for physically assaulting her then-husband, Colt. Despite the controversy, the latter opted to stay and make their relationship work. Looking back, the decision to not part ways proved anything but right.
Another Unsuccessful Union From 90 Day Fiance​​​​:- Ashley Martson Divorce From Jay Smith Halts; Affair, Kids, Family
Two months after the first altercation, the TLC stars got into another spat, which eventually led to the Brazilian national's arrest. Realizing the need to elongate the suffering and drama no longer, her partner Colt filed for divorce shortly after. She then retaliated by asking for $1 thousand in spousal support.
Given their history, one would think that they couldn't stand each other and they are right.
The former couple was so much trapped while in the relationship that they wanted to celebrate the end of their marriage. Such was their joy of being single that they have even planned two separate "divorce party" in Las Vegas.
Colton celebrated his newly single status by throwing a party in Crazy Horse 3 club on 1st March 2019. He instead had the time of his life in the club with hot women in his company. People in attendance also involved adult film star Juelz Ventura. And, onlookers even mentioned about the reality star getting a lap dance.
Well, Larissa's party was also quite happening with her close friends and a special someone. Interestingly, she hosted her divorce party in the same club but the day after Colton's party.
Divorce Details
After Colt filed for divorce on 11th January 2019, the legal battle went on for a while. Finally, on 1st April, his attorney revealed that the divorce was finalized while talking to E! News. Although separated for a while, the pair were finally free from each other.
But wait, were they?
According to the producers of the hit TLC show 90 Day Fiance', the former couple would be back on reality show's spin-off 90 Day Fiancé: Happily Ever After. Fans can be relaxed that the show will be full of juicy drama.
Well, the show's producers even wanted to film the divorce proceedings of the estranged couple's divorce, but the court denied such requests. But, one failure couldn't stop them from making the show full of high-end drama and confrontations.
In the 4th season, Colt's was expected to come in the picture. The new trailer also indicated that there would be a lot of showdown between the former in-laws.
Dating Again: Who's Larissa's New Boyfriend?
In February 2019 Q&A exchange with fans on Instagram, the Brazilian bombshell couldn't help but sing praises about her new boyfriend.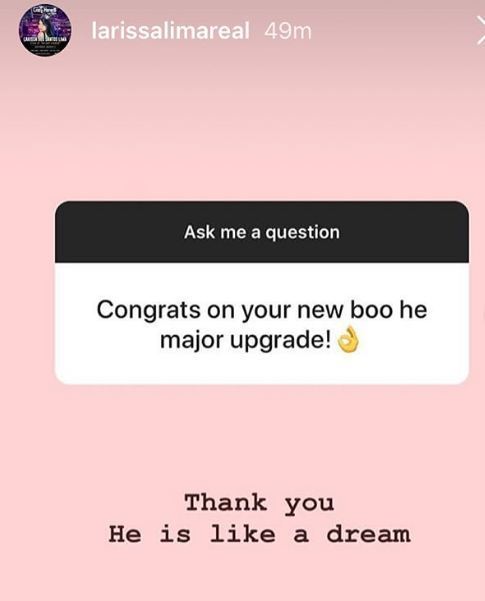 Larissa Dos Santos Lima confronts questions about her boyfriend via Q&A held on February 2019 (Photo:- 90 Day Fiance Fanatics' Instagram)
When quizzed about her dream-like man, Larissa claimed that he was a private person and not into social media. Without going much into the details, she explained that her latest muse is 26 years of age with a maturity level of a 40-year-old.
New Relationship On The Block:- Charlotte Lawrence Dating, Boyfriend, Charlie Puth
According to her, her new partner was of Italian descent with eyes like that of Frank Sinatra. Besides being a romantic fellow, her boyfriend was equally great at cuddling - or so she claimed
After failing a heartbreaking relationship in front of the whole world, it was understandable why she wanted to keep her relationship private. But, after her filing for her divorce with her ex, she had a change of heart.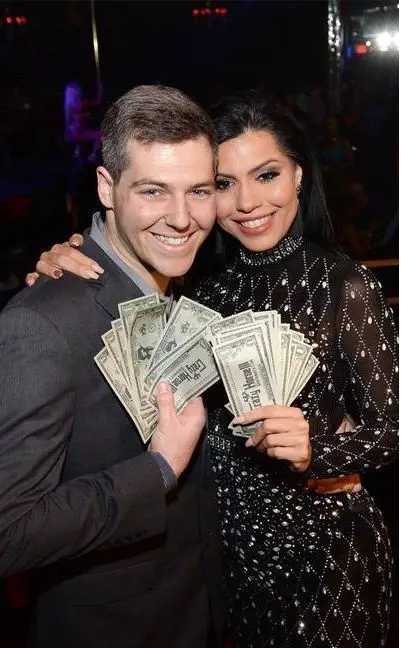 Larissa Dos Santos Lima beams with her new boyfriend Eric in her divorce party in Las Vegas on 2nd March 2019 (Photo: Eonline.com)
Soon, information about her newfound love no longer remained a mystery. Larissa walked hand in hand with her new beau Eric Nichols in her divorce party in Las Vegas.
She had first come across him on the popular dating app, Tinder. Interestingly, her boyfriend had no idea at first about her status as a reality TV personality. It worked to Larissa's advantage as she felt more comfortable conversing with him.
Throughout their dating period, the two were transparent about their relationship. Ranging from short trips to long adventures, the TV personality didn't shy away from sharing the romantic moments among her fans through her social media handles. On top of that, it became apparent that her ex-husband was filled with jealousy due to her evolving romance.
In one of the episodes of 90 Day Fiance: Happily Ever After?, Larrisa had made an appearance through video conference. But, upon seeing her new bf Eric beside her, her ex-partner Colt made it clear that he wasn't happy with his presence around her.
However, on 11th September 2019, she suddenly announced about her split with Eric via Instagram. She made it very clear about the reason, citing that she was trying to focus on herself and the goals that lay ahead of her.