Entertainment
Lauren Shehadi Is Engaged & Getting Married! That's What Fans Are Saying
Best recognized for co-hosting MLB Central for MLB Network, American sportscaster Lauren Shehadi, age 35, is a staple amongst the baseball community in general. Her in-depth knowledge of the game and skilled reporting has made her one of the revered voices ever to cover the sports of baseball.
Besides being exceedingly talented at her job as a host and a sideline reporter, the MLB Central host is a goddess personified. Given her exceptional height and ambiguous ethnicity, she probably would've pursued a career in modeling if it weren't for her love for sports reporting.
So, it's only right that Lauren becomes a standout among the male viewership of MLB Network and with her quirkiness, she has just surprised her fans more and more!
In February 2018, the 35-year-old sportscaster came up with a shocking Instagram post, where she was flaunting an engagement ring. The viewers were left astonished whether the reporter is heading to get married in such a secret manner!
Married Or Engaged? Behind Lauren's Boyfriend Turned Husband-To-Be
Sports fans tend to "go hard" for their respective teams; the baseball fans are no different.
Similar:- Kelly Nash Of MLB Wedding Bliss At Age 27? Hottest Reporter's Personal Details
While supporting their favorite MLB outfit, it's a known fact that the fans of the sport cherry-pick their favorite announcers and reporters. And among the pantheon of revered sportscasters and reporters, Lauren's name is ranked as high as one would imagine.
For one thing, she has never really eluded to being engaged in a relationship with a boyfriend, let alone being married to a husband. So, in the February of 2018, when the Virginia native posted a picture of her showcasing an engagement ring, her fans were left in the state of utter despair.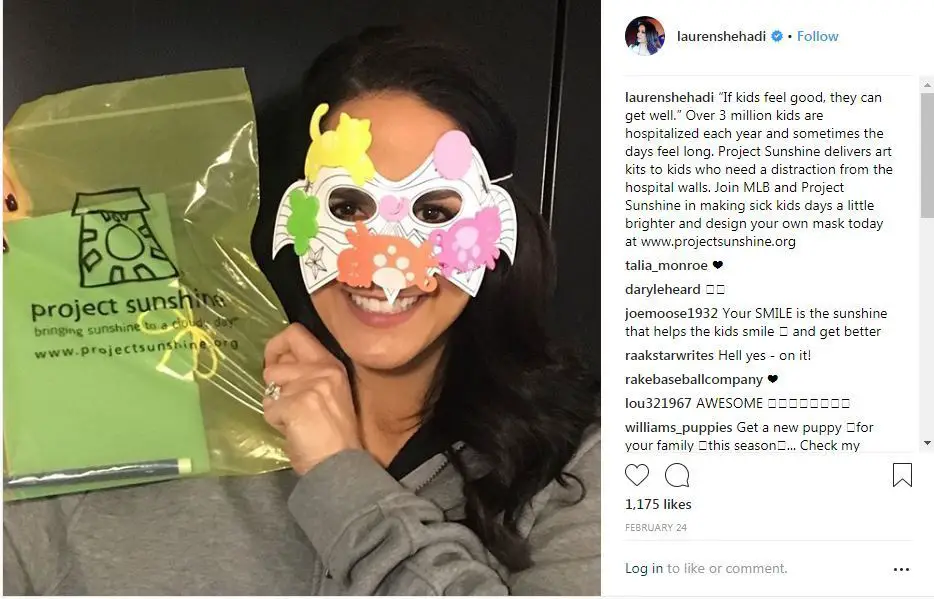 Lauren flaunts her engagement ring (Photo:- Lauren Shehadi's Instagram)
Lauren's fans completely defeated the purpose of her post. What was meant to be an act of charity on Instagram had quickly turned into a complete meltdown of her male followers.
And rightfully so, before her grand reveal, the MLB Central co-host had never mentioned that she had an intention to make a husband out of her boyfriend if there ever was one.
MLB Personality In Our Vault:- Hazel Mae Heart Melting Affair! Perfect Husband To Age, Ethnicity & Facts
However, this wasn't the first time that Lauren had debuted her engagement ring. A few weeks earlier, she was seen showing off the ring on TV, which prompted a rather frightening tweet from one of her fans. The tweet read:
"@LaurenShehadi @MLBNetwork I have noticed you sometimes wear a ring and sometimes don't.... so please tell me are you married??? please make a decision... it's aggravating to me.... #makeupyomind #mlbnhotstove"
It's up to Lauren to answer the questions put forward her fans. But now that she's engaged-to-be married, the same fans who expressed disappointment early on are the ones who are dying to know the whereabouts of Lauren's husband-to-be.
Lauren Shehadi's Height & Ethnicity
Chances are Lauren's father is a handful of people who are acquainted with Lauren's future husband. After all, the father and daughter seem to share a close-knit bond.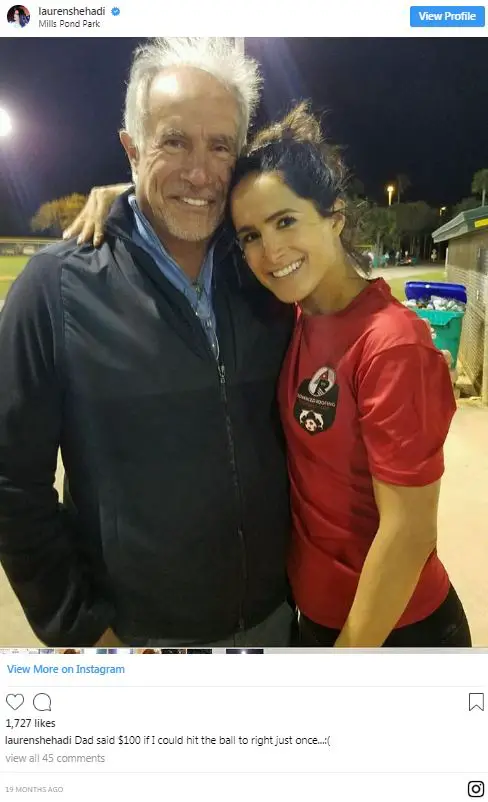 Lauren enjoying a father-daughter day off at Mills Pond Park (Photo:- Lauren Shehadi's Instagram)
The lineage of Lauren's last name "Shehadi" can be traced back to the Mediterranean land of Lebanon. It's because of the Lebanese heritage that the MLB reporter identifies herself as someone belonging to mixed ethnicity.
Read Also:- Porsha Williams Engaged! Boyfriend/Husband To Be Sheds Fortune On Ring
Not only has Lauren inherited her parents' Mediterranean charm, but also their genes. Standing at 5 foot and 10 inches(177cm) in height, the 35-year-old sports reporter boasts a model-like figure.
No wonder, she was listed as a candidate for the 2009 Playboy's Sexiest Sportscaster contest.