Lavar Arrington is a former linebacker for... married to wife...blessed with children... ex-lover of Serena Williams... retired at early age... life after retirement... currently working as...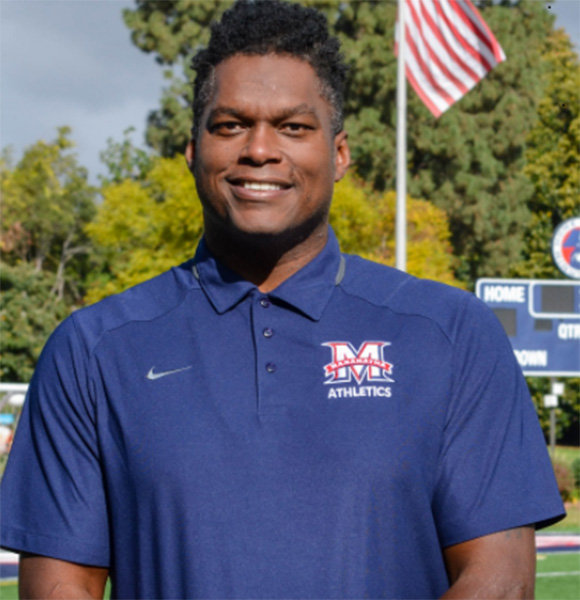 A former linebacker for New York Giants and Washington Redskins, Lavar Arrington's career had its highs and lows.
Laden with trophies during his time with the Pennsylvania State University, he became the overall second pick in the 2000 NFL drafts. However, Lavar's journey was cut short when he had to retire prematurely in 2006.
Now a family man, he's on the road to building a name for himself outside of football.
Bio & Family
Lavar Rashad Arrington was born on 30th June 1978, in Pittsburgh, Pennsylvania to parents: Michael and Carolyn Arrington. His father became an ordained minister after retirement from the military, and his mother was a special education teacher.
Lavar is one of three children, with an older brother Michael and a younger brother named Eric. The former athlete's keen interest in sports could have sparked due to his brother Michael, who played basketball at Slippery Rock University. 
Even though Lavar chose a different sport than his sibling, his tremendous hard work made him one of the most famed players of his time.
Married life - Wife and Kids
The ex-lover of famous tennis player Serena Williams, Lavar has been married to wife Trishia Arrington for 14 years now. Despite her husband being a man with exceptional physique, Trishia called Lavar a sensitive man and addressed him as her "gentle giant" in a 2006 interview.
On Ex-Girlfriend's Pregnancy: Serena Williams Reveals Being Pregnant; A Gift From Dating Affair With Boyfriend
The couple met at one of Lavar's charity events and have been together ever since. The husband-wife duo seems to have a peaceful marriage as there have never been the slightest of speculations about any problem in their married life.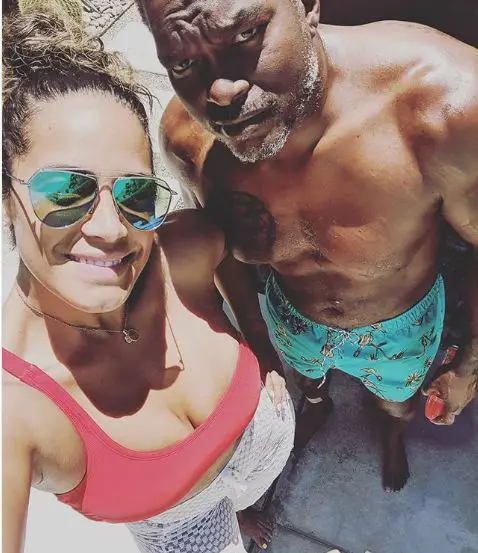 Lavar Arrington on vacation with his wife Trishia Arrington in June 2019 (Photo: Trishia Arrington's Instagram)
The beautiful couple has four children together- daughters Penn, Marlee and Laila, and a son named Lavar. 
In May 2019, Lavar Arrington published an open letter to himself titled "Letter to My Younger Self," in which he urged his younger self always to prioritize his family above anything else.
Net Worth - Now
Lavar Arrington made quite a name for himself during his time in the NFL. Known for his signature play, which came to be known as "The Lavar Leap," he was considered a hot prospect in the NFL.
His time with the Washington Redskins saw him become a three times Pro-Bowl selection and three times All-Star selection. Although he's retired now, Lavar's success during his time in football sees his net worth at a whopping $45 million.
Read Also: One Up for Love! Tennis Player Serena Williams is Engaged to her Boyfriend Alexis Ohanian! 
However, after his unfortunate retirement, Lavar stated he wanted to make a new name for himself outside of football.
He opened a restaurant in 2008 which went bankrupt and closed in 2009. He then appeared in post-game & pre-game talk shows and also did a weekly radio talk show called The Lavar Arrington Show With Chad Dukes.
As of now, he is working as an analyst in the NFL network. Also, having prowess in the football field, he added coaching to his resume after joining the Maranatha High School in southern California as a football coach. He is yet to reveal his worth, but fans will have to wait and see how he fares in the tactical side of football in the coming years.