Lee Mead was previously in a married relationship with actress...he was barely seen together with his wife on several occasions...girlfriend was more comfortable dating younger men...all for the sake of their daughter...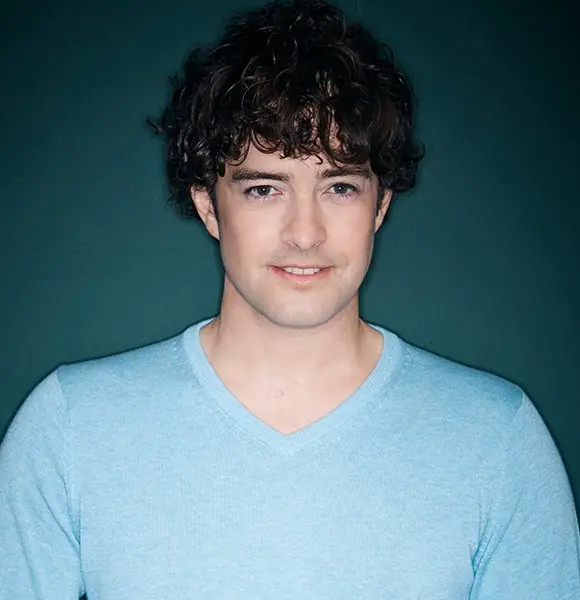 British actor and singer Lee Mead stole the heart of a generation with his appearance in shows such as Casualty. Above all, he is best known for playing the title role of Joseph in BBC's casting show, Any Dream Will Do.
Interestingly, the show not only bought him in the spotlight, but also brought a significant relationship. But did things work out in the end? Let's find out if the same old trite events common in showbiz took place in his life too.
Married Life With Wife
Lee was previously married to actress Denise Van Outen. The two first met each other in 2007 while working on BBC's reality show Any Dream Will Do. Interestingly, he was the participant of the show while Denise was the judge.
After maintaining a friendship for five months, the two started dating each other. Throughout their dating period, the two created significant buzz due to their seven-year age gap
Moreover, his partner was very transparent about her take on their age difference. During an interview, she cited,
"Personally, a man in his twenties works for me. In my experience, single men in their mid to late thirties tend to be single for a reason. The good ones get snapped up."
It was evident that his girlfriend was more comfortable dating younger men. Also, since she was in a failed relationship with older men in the past, such as 49-year-old singer Jason Kay in 2001, her statement made sense.
Eventually, after a year of dating, he proposed her in January 2009 and didn't wait too long to tie the knot. So, on 25th April 2009, the pair said their wedding vows, and a year later, their union resulted in the birth of their daughter named Betsy on 1st May 2010.
Unfortunately, his married life couldn't hold up in the long run. Moreover, he was barely seen together with his wife on several occasions in later years. So, after four years as a married couple, they officially ended their marriage with a divorce.
Divorced Twice :- Jeremy Clarkson Wife, Divorce, Girlfriend, Family
Following the divorce, the two remained on good terms following the split, all for the sake of their daughter. In his ex-wife's own words, she expressed,
"To be honest I have not said anything about it. But because of our daughter Betsy we are still close and Denise and I are still friends. The main thing is that she is happy, which she is."
But, this did shed light on the fact that their relationship wasn't going so well since the start. However, it's noteworthy that the two didn't let their crumbling marriage hamper their daughter's upbringing.
Dating Status
Although it took a bit of time, the singer did found another love in the end. One day, in 2018, while picking up his daughter Betsy from school, he came across a girl and mother of one child named Issy. He soon took a liking for her and managed to ask her on a date.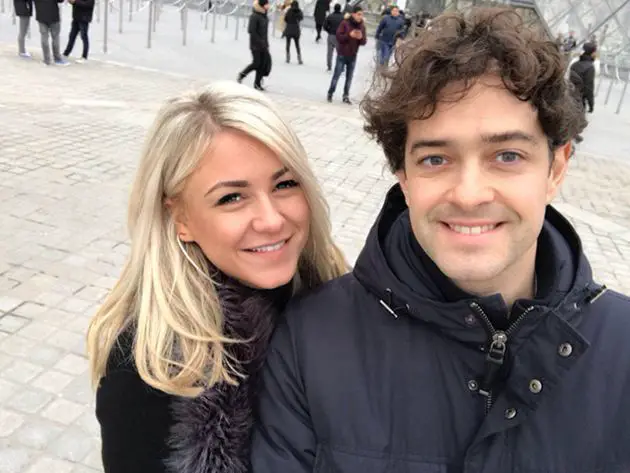 Lee Mead and girlfriend Issy as seen together in 2018 (Photo: hellomagazine.com)
Unlike him, his girlfriend isn't someone from the showbiz business, but the two are happy than ever. The artist's new partner also has a son from her previous relationship, and he seems to be getting well with him too.
Guess what, his probable stepson has even taken a liking to his music. The songwriter also shared this fact through his Twitter handle quoting,
"Listening to my beautiful girlfriend play her beautiful Son, my version of Hushabye Mountain, to send him to sleep. Priceless."
So for now, he seems happy in the fact that he has a new love life to look forward too. Hopefully, at the age of 38, he'll give another shot at maintaining a healthy marriage. 
As per any questions about his gay sexuality, prominent relationship with girls makes his straight sexual preference clear. 
Net Worth, Tour 
Throughout his career, Lee has progressed very well financially, if not in the spectrum of relationships. He relishes a whopping net worth of $8 million and has been working hard to boost it.
In 2019, he successfully completed his shows across England in venues like Theatre Royal, giving a spectacular performance. Moreover, his albums, such as Enchanted Evenings, Love Song, make impressive sales through his self-titled website.
Beautiful Singer Kelly Osbourne is Dating British Man :- Wondering Who Her Boyfriend is?
It's evident that his onscreen performances play a huge part in keeping his finance intact too. He is the recurring gay character in the show Holby City portraying the character Ben Chiltern.