Due to Leisha Hailey lesbian relationship, the lover singers found...her dating history is quite an interesting one...an electro-pop band titled Uh Huh Her with her new partner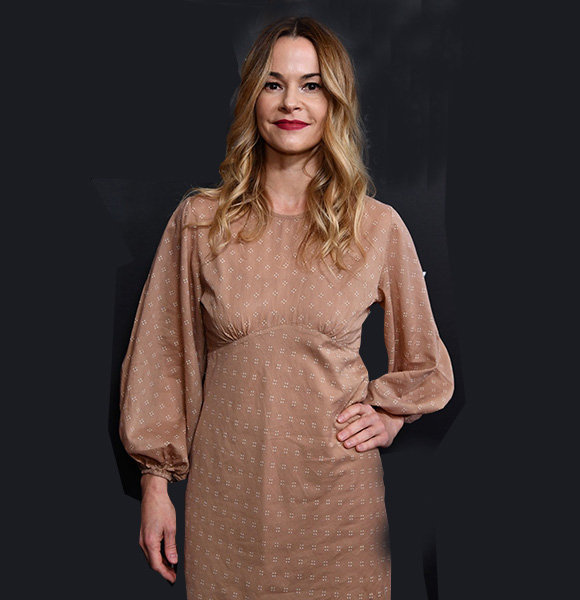 American musician Leisha Hailey's love life has been quite inspirational as it involves challenges she faced along the way. As a lesbian icon, it was apparent that society had a long way to go towards equally treating people despite sexual orientation. But the situation is still the opposite.
Thankfully, an artist like her has been the active face in representing the LGBTQ community and the problems they face in everyday life.
Is She Dating or Married?
Leisha's status on dating life isn't known yet. However, her dating history is quite an interesting one.
Her first known relationship was with singer-songwriter K.D. Lang. Her former lover is an inspirational figure in the LGBTQ community as K.D. revealed her lesbian sexuality in 1991 through the LGBT magazine, The Advocate.
Supporter Of LGBTQ:- Did Eugene Lee Yang, Age 32, Secretly Come Out With Gay Sexuality?
The two first commenced dating in 1996, but they managed to keep their relationship very private from the public eye. But, there wasn't a breakthrough in their love life as the two broke off in 2001.
However, after beginning her work on the show The L Word, Leisha initiated a loving relationship with businesswoman Nina Garduno, known for her clothing line called Free City. But, the two broke off silently as Leisha started to fall for another girl named Camila Grey from 2006.
She even started an electro-pop band titled Uh Huh Her with her new partner. Moreover, within their long dating period, the two managed to generate few controversies along the way. In one instance, due to their lesbian relationship, the lover singers found herself in a feud with significant cooperation.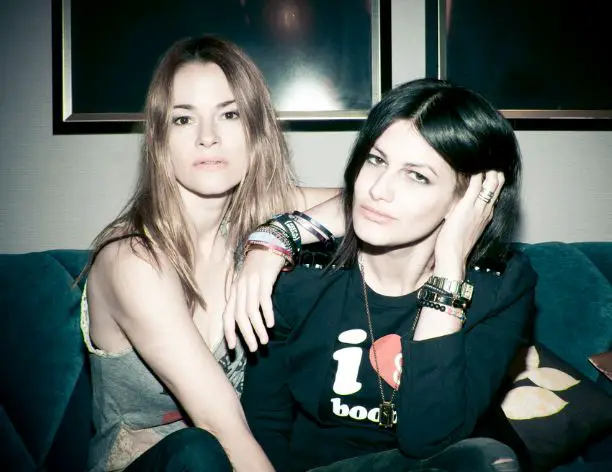 Leisha Hailey and ex-girlfriend Camila Grey (Photo: tapatalk.com)
In 2011, the pair were kicked out of the airplane by an employee of Southwest Airlines a few minutes after they two shared a slight kiss. Undoubtedly, this homophobic move later received heavy criticism from the artist herself. But, the airlines didn't make a public apology; instead, they released a statement defending themselves.
Although the pair went through some tough times together, the actress and her partner split ways in 2018 but continued to involve professionally with one another in their music career.
Age, Family, Hair
Although Leisha is an American, she was born in the city of Okinawa in Japan on 11th July 1971. She remained very close to her parents, but unfortunately, she lost her mother to Multiple Sclerosis on the morning of 15 March 2017.
As of now, Leisha has her father and elder sister to look forward to. Her sister is a married woman, which makes the actress an aunt now.
Talking about her body facts, Leisha possesses a height of 5 feet & 6 inches (1.68 meters), her medium shag hairstyle accompanies her beautiful face. Interestingly, there's a tattoo featuring stars on her right arm, which many fail to notice at first glance.
Net Worth Talks
On the economic side, the musician relishes a net worth of $1 million. Furthermore, it appears that her net worth is set to receive a significant bump in the coming year.
Net Worth Of Acclaimed Musician :- Hozier Bio, Girlfriend, Gay, Age, Net Worth
Interestingly, fans will be seeing her again, reprising her famous character Alice Pieszecki in the revival of the series, The L Word: Generation Q. Although the series is still under pre-production, fans are more than excited to see her back on screen in the show that kickstarted her career.