Entertainment
Lewis Howes Relationship With Beautiful Weather Girl, Dating Details And More!
American Entrepreneur Lewis Howes is a business coach...was a football player...is in a relationship with Mexican...couple started dating in...celebrated their second anniversary 2021...bio reveals his age...did not have an easy childhood...his net worth...has been awarded by the White House under President Obama's tenure...dating status with his girlfriend...four kids in his family...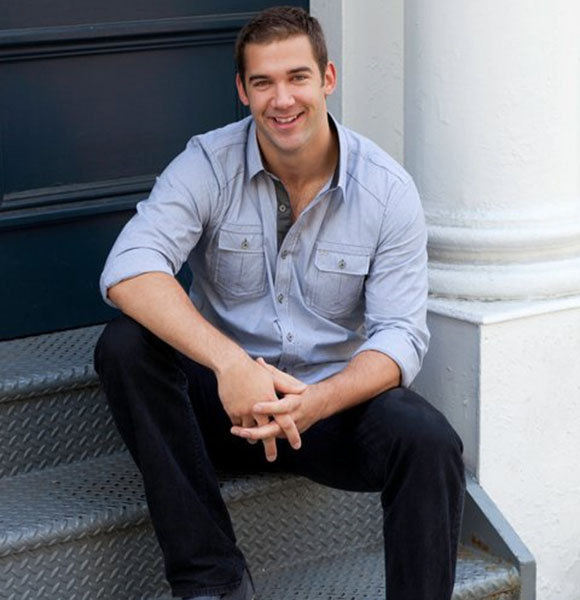 To begin, Lewis Howes is a business coach, inspiring speaker, athlete, podcast host, and multi-millionaire businessman who has turned his life around all over grit and determination.
Originally, the all-rounder played football in the Arena Football League until a wrist injury ended his sports career. He was completely broke and in the poorest state of mind thereafter.
But Howes fought his way out of that situation by honing his wit. Then he developed a digital educational materials business concept that turned into a multi-million dollar firm.
Is He Dating? If Yes, Who is Lewis Howes' Girlfriend? 
This tenacious American entrepreneur has had his fair share of success in his professional life and career. He can also brag about his personal life, which is a plus. Interested? Let's take a closer look at it.
Yes, the motivational speaker has found a partner! Yanet Garcia, a famous Mexican model and meteorologist, is in a relationship with Howes.
More On Yanet Garcia:- Who Is Yanet Garcia Boyfriend Now? Details On Dating & Net Worth
How did they meet, you ask? In a short period of time, the reporter rose to prominence, and Howes was one of the many who followed her on social media. He struck up a conversation with her online, and the bond began smoothly. The couple started dating in 2019, much like any other modern-day love story.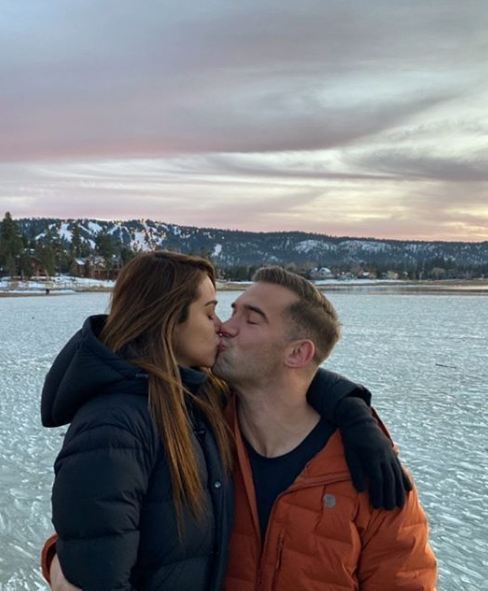 Lewis Howes with his girlfriend Yanet Garcia in January 2020 (Photo: Yanet Garcia's Instagram)
They also celebrated their very first anniversary as a couple on January 18, 2020. Lewis shared the greatest message for her lady on Instagram on the occasion:
"We met one year ago today! In the first moment I knew something was special and different about you. Little did I know how magical this past year would be!"
In 2021, the couple marked their two-year wedding anniversary, and their personal Instagram accounts have been filled with photographs of each other in recent years. Howes even frequently writes extended lines about his love for his girlfriend.

Additional Details of Lewis Howes: Family, Career & Net Worth
Lewis Howes was born on March 16, 1983, in Delaware, Ohio, to a family of four children. He grew up with Christian Howes, his brother, and Katherine and Heidi Howes, his sisters.
The young man did not have an easy childhood. He struggled to get the attention of his parents, who were usually at odds with one another. He had a difficult time relating with people and having sports as his sole saving grace. His older brother was condemned to prison for his role in the drug trade, while his sister struggled with alcoholism.
Another Entrepreneur's Family Details:- Vince Sant Wife, Dating, Family, Net Worth
His school life too was not that great either. The podcaster struggled in school and was placed in special education courses for children with learning disabilities. He was tall, slender, and goofy-looking, and he was regularly ridiculed at school.
The New York Times Bestselling Author, has penned books like The School of Greatness and The Mask of Masculinity. He has also featured on popular chat shows such as Good Morning America, The Ellen Show, and The Today Show, as well as prominent publications such as The New York Times, People, ESPN, Sports Illustrated, and Men's Health, to name a few.
Under President Obama's presidency, Howes was named one of the top 100 entrepreneurs under the age of 30 in the country by the White House. Simultaneously, he was named one of Details magazine's "5 Internet Gurus Who Can Make You Rich."
With the knowledge that he needed to make a change and worked really hard in his early years, which is why he is now so powerful and well-known today. As of 2021, Homes has amassed between $9 million and $11 million dollars as a result of such a rigorous thought process.