British-American actress Lily Collins, known for her roles in the movie To the Bone, had raised many worries among the fans when she lost weight from skinny to skinner for her role in "To the Bone."
Her admirers were anxious regarding her questionable weight and were also much interested in her love life. They were eager to know if Lily rekindled her romance with her long-time on and off boyfriend or mingled with a new dating partner.
On And Off Romance With Boyfriend: Dating Again?
The Love, Rosie star, Lily Collins shares an on and off relationship with her long-time boyfriend, Jamie Campbell Bower, an actor, and a singer.
More On Jamie:- Once Engaged Jamie Campbell Bower Rejoicing Dating Affair With Girlfriend - Again!
The pair sparked their romance from the moment they met. Lily and Jamie starred together in Mortal Instruments: City of Bones, and since they were co-stars, they were drawn to each other.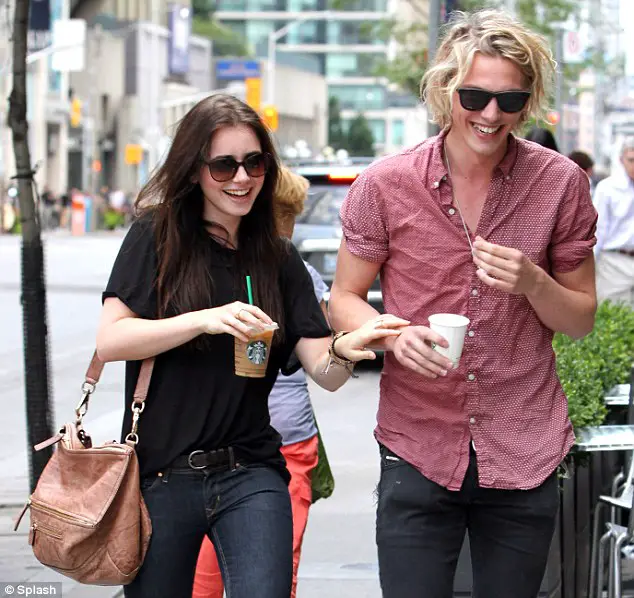 Lily Collins with Jamie Campbell Bower spotted together in July 2012. (Photo: dailymail.co.uk)
Lily, who has the net worth of $8 million, opened up about her chemistry that she shared with Jamie with Glamour U.K. in 2013, where she revealed that she got to know Jamie the best while working and spending 4-hours with each other. She told,
"People are cast because they have chemistry. You're spending 24-hour days together and it's intense…plus you really get to know the best and worst sides of people—the rawest sides of people,"
Moreover, while string together, they shared a perfect connection with each other, which relates that their relationship translated to something more than just the characters they portray. Lily added saying,
"You're perfect for the role because you have that connection with each other and sometimes that translates into more."
Well, they sure shared a strong bond while they were dating, but as they were presented with relationship hurdles, they started growing apart. Lily and Jamie parted ways in 2013 just before the release of their movie The Mortal Instruments: City of Bones.
Even though they were still close to each other, after two years of being apart, the couple hinted their reconciliation in 2015. Lily posted two pictures with Jamie on her Instagram, which implied their rekindled romance. Later, the reconciliation was confirmed by a source at E! News.
However, even this time, their relationship did not last long. The pair called it quit in October 2015. But it seems like life still had much in store for this inseparable couple.
The pair yet again rekindled their romance as suggested by their comments of each other's Instagram posts. They had been sharing some flirting messages and heart emojis for each other on their social media, which led speculation of their reconciliation. But, all these things were getting way to old, and it was time for both of them to move on.
Dating New Boyfriend
After ending a long term relationship with Jamie Campbell, Lily was in search of a new boyfriend with whom she could share her sorrows. Much to her surprise, the actress found a perfect man who was all too familiar with the situation.
The guy who she met was nonother than Emilia Clarke's ex-boyfriend, Charlie MacDowell. The writer/director also faced a lot of hurdles during his dating tenure with several girlfriends and was looking to spark new chemistry.
New Beau's Past Dating Life:- Charlie McDowell Talks Future Wife After Reportedly Dating Actress, Past Girlfriends
Just like a movie's story, Lily and Charlie met each other. The new pair first grabbed the headlines when they were spotted chilling out in Martha's Vineyard in July 2019. After sharing a cozy outing which saw the couple lock lips for a brief moment, the actress confirmed being together on her Instagram.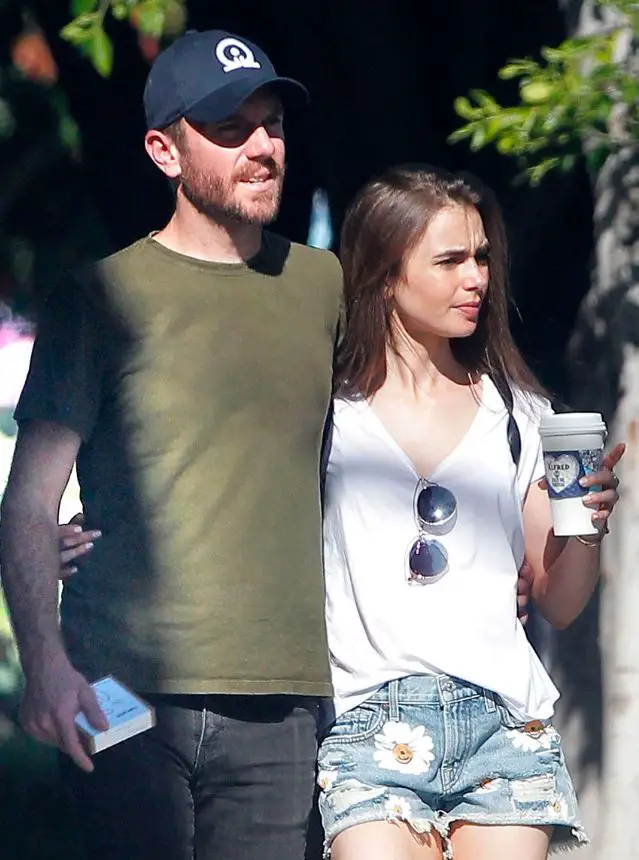 Lily Collins and boyfriend Charlie MacDowell chill out in Martha's Vineyard in July 2019 (Photo: intouchweekly.com)
The newly paired couple look very comfortable together, but looking at the couple's on and off dating timeline, it is hard to assume how long thier relationship will prosper.
Weight loss For Movie Role, Dealing Eating Disorder
Lily Collins, who is at the age of 29, has gained a name for herself in the world of entertainment. She has not hesitated to go to the lengths she is comfortable, which includes her steps to lose weight for her role in anorexia movie To The Bone.
Lily, who herself recently recovered from the eating disorder, tried her best to tell the story of people who struggle with both anorexia and bulimia. For the roles, she wanted to look like someone with anorexia for which she had to consume nearly nothing and use diet pills.
But as her friends, family, and fans were much worried for her, she was under the directions of nutritionists. Even after the end of the shootings, her nutritionists made sure she gained proper weight and check on her food requirements.
Well, even though the actress has not revealed how much weight she lost for her role, she now has perfect body measurements.