Entertainment
Who Is Lindsay Ellis's Husband? Inside Her Married Life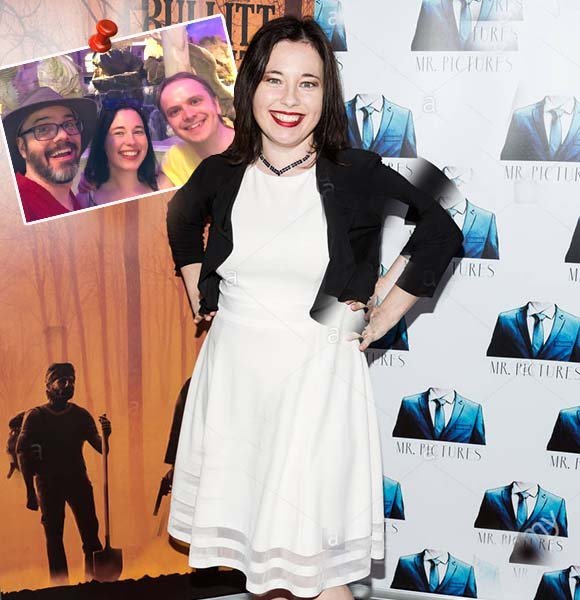 American YouTuber Lindsay Ellis is a go-to icon on the internet for in-depth analysis of movies and pop culture. Her talent and skills are evident through her self-titled YouTube channel - which boasts over a million subscribers.
Her love for pop culture is also reflected in her personal life since her wedding featured some of these elements.
Let's go through her relationship whereabouts and a few other details about her life's ups and downs.
Details on Lindsay Ellis's Wedding & Husband
Lindsay and her husband, Nick, are in a committed relationship, and together they reside in Long Beach, California.
The two tied the knot on June 10, 2018, in the presence of their family and friends.
They have completed their third anniversary together and will soon complete four glorious years together. On June 11, 2021, the American YouTuber took to her official social media to dedicate wonderful words for her forever one. 
She also took the auspicious moment to let her followers in on a never seen picture of her wedding. 
Interestingly, the wedding party was quite hilarious as Elisa Hansen, one of the guests at her wedding, shared a glimpse of their auspicious day.
Through a tweet on the same day of the wedding, the film critic showed how the guests recreated SNL sketch's famous head dance featuring Haddaway's track, What Is Love.
Prominent Cast Of SNL:- Kate McKinnon Lesbian, Partner, family, Net Worth
The couple's wedding cake was Transformers-themed with the franchise's two characters, Starscream and Windblade.
Lindsay and her husband Nick (Photo: Lindsay Ellis's Twitter)
It turns out that Lindsay's husband is also a huge fan of the animated franchise.
Likewise, a year after their wedding, they spent their honeymoon in Japan after saving decent money for the trip. 
Lindsay's Family Background
Lindsay was born to James and Sue Carroll Ellis, a child counselor. While Lindsay's mother is reportedly healthy, her father lost his life to Parkinson's disease on 24th October 2015.
Wife  Diagnosed With Parkinson:- Jim Cantore's Married Life: Divorced his Wife in 2009, Where are his Children now?
Her dad, a former US Navy and educator, struggled in the last days as the disease took a heavy toll on his body.
Lindsay talked about the turmoil her father experienced before his death, citing, "The last few years of his life were more difficult and painful than I can put into words. No one should have to suffer the way he did."
The loss of her dad also deeply motivated her to take a significant step in elevating awareness against the disease that took him away.
She created a tribute page for her father, encouraging viewers to donate to research on Parkinson's disease. Till today, the page has managed to raise thousands of dollars. 
Facts Relevant To Lindsay Ellis :
Her birthday falls on the 24th of November; her birth year is 1984.
During Lindsay's tenure at Channel Awesome until 2014, she received threats from online trolls to the point that one of them sent a threat message to her home address. However, the police authority didn't pursue an arrest on her stalker, citing several limitations.
Her ex-boyfriend is another film reviewer named Todd Nathanson.
She measures 5 feet & 2 inches (1.57 meters) in height.