Entertainment
Fox News' Lisa Boothe Has What Parents Have? A Content Married Life & Set Wedding Vows?
American political analyst Lisa Boothe had the best of mentoring from her childhood from her dad, a senator for Capitol Hill for 10 years. Inspired by her father, she also made a big name for herself in politics. But that's not all Lisa derived from her parents. She was mesmerized witnessing her parents' love to such a level that she desires the same for herself.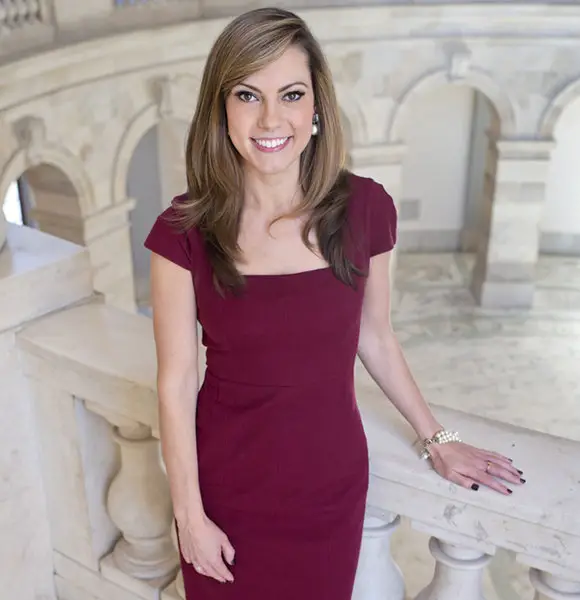 Quick Information
Boyfriend

No

Instagram

https://www.instagram.com/lisamarieboothe/

Twitter

https://twitter.com/LisaMarieBoothe

Facebook

https://www.facebook.com/lisamarieboothe/

Tattoo/s

No

Eye Color

Dark Brown

Hair Color

Light Blonde

Hair

Long

Height/ How Tall? N/A
Education

University of Tennessee

Net Worth

N/A

Salary

$84 thousand

Dating/Affair

No

Date of Birth 03-02-1985
Husband/Spouse

No

Relationship Status

Single

Children/Kids

No

Brother/s

3 (Ryan Boothe)

Mother

Dianne Marie Wilkinson

Father

Jeffrey Ferris Boothe

Zodiac Sign

Aquarius

Birth Name

Lisa Marie Boothe

Profession

Journalist, Political Commentator

Birth Place

Clifton, West Virginia, USA

Nationality

American
American political analyst and news anchor Lisa Boothe is a distinguished name in the political world, who has been able to gain, both admirers and critics through her unbiased views on the United States Politics.
Also, the TV personality, Lisa had the best of mentoring from her childhood with her father, a senator for Capitol Hill for 10 years. Inspired by him, she also made a big name for herself in politics. 
But that's not all Lisa derived from her parents.
She was mesmerized witnessing her parents' love to such a level that she desires the same for herself. The University of Tennessee graduate has been idolizing her parent's decades of relationship and is looking forward to having one for herself.
Lisa Boothe Parents: Idol Love Story 
Lisa Boothe, who enjoys a salary of $84 thousand, gained popularity through her astute knowledge and experience in politics; thanks to Lisa Boothe's father, she learned politics early while growing up. But there's more Lisa witnessed in her family while growing up. 
She watched her parents' deep love for each other and developed as her ideal love.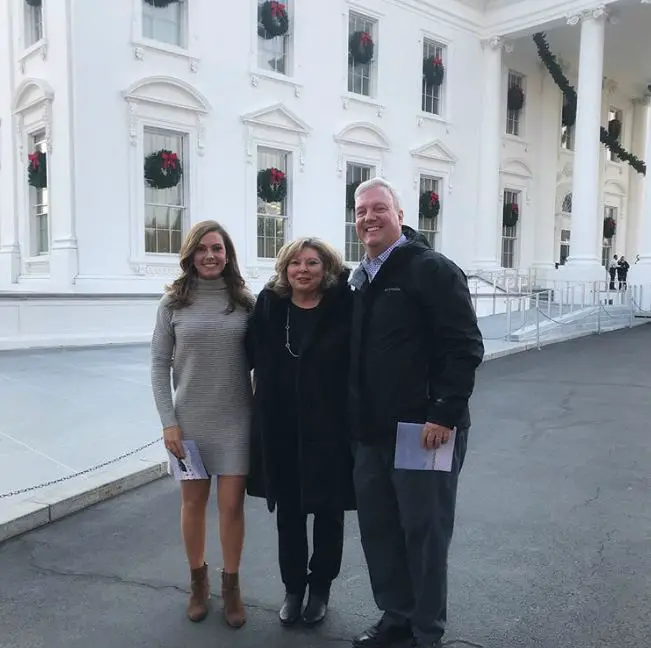 Lisa Boothe with her parents in December 2017 (Photo: Lisa Boothe's Instagram)
She is blessed to have parents who still share similar love and respect even after decades of spending time together. They have been together for 37 years and are still going strong after raising four children. They raised Lisa and her brothers to support and love one another while supporting their education as well.
Spectating her parent's love for a long time, Lisa also expects the same kind of romance in her life. She is looking forward to a cherishable love in her life, just like her parents.
Is Lisa Boothe Gay/Lesbian?
Lisa Boothe is open to expressing her opinions for love, but she has chosen to remain fairly private when it comes to flaunting a boyfriend. 
Lisa, age 35, has not mentioned anything about her possible boyfriend in any of her posts on her social media. Even though her social media include family posts, there has not been any post referencing her possible husband.
Read Also:- Don Lemon's Most Handsome Boyfriend/ Partner! Gay Love - Serious Goals
Adding to it, she has stayed lip-tightened on her love life even during any of her interviews.
The Fox News anchor seems not up to any wedding plans any time sooner without any romantic figure in the scene.
With her secrecy, she opened doors for fans to guessing about her dating status. And the fans were not late on speculating whether Lisa Boothe is gay/lesbian or not. A low-key personal life and the absence of a partner might have given rise to such speculations.
As of now, it does seem like she might probably be single, but nothing can be said about her sexuality. However, by the looks of how she admires her parents' relationship, she surely does want a husband by her side. 
Big Brother Settled, Happy Married Life
Well, as Lisa seems quite silent when it comes to revealing her marital status, she does love posting about her family.
Her big brother is already set with the wedding vows.
You May Also Like:- Katie Walsh & Furtive Husband's Secret Wedding Day Revealed! Intimately Married, Bio Reveals
Lisa's brother Ryan Boothe exchanged the wedding vows with his long-time girlfriend back in 2015. They are happily married, and they are blessed with a son.
Well, it seems like her brother is already settled with the love of his life, and as for Lisa, it is only a matter of time when someone swipes her off her feet. 
Career In Short 
Lisa Marie Boothe, aka Lisa Boothe, is a famous TV personality; She is a journalist, strategist, and news anchor. She features on the Fox News Channel (FNC) and CNN.
She joined FNC in 2016 as a network contributor, commentator and providing political analysis. She has also contributed to the Washington Examiner, a conservative website and magazine. 
She was a member of the WPA Research executive unit for six months (August 2015 - Jan 2016). There, she was the Vice President of Political Polling and Public Affairs. She led polling efforts for political campaigns across America. Moreover, she led communication firms for congressmen, Super PACs, and senators. 
For more than a year, she was an assistant press secretary at the National Republican Congressional Committee (July 2009 - January 2011).
She was the Communication Director of congresswoman Sandy Adams from Jan 2011 - Jan 2013 and the Communication Director of congressman Mark Meadows from January 2013 - March 2013. Then, she became the senior director of the Black Rock Group in November 2013.
Previously, she had a successful career with Fortune 500 companies and political crisis analysis.