Entertainment
Lisa Ling: Celebrated Independence Day With Husband and Children: Few Month Old Baby With Toddler Sister
Lisa Ling is a journalist who has been seen in the most versatile form in her career from hosting simple talk shows to reporting on the deadliest animals on the planet. But recently as per a breaking news, it is found that she has been recently completed the most beautiful journey in life -giving birth.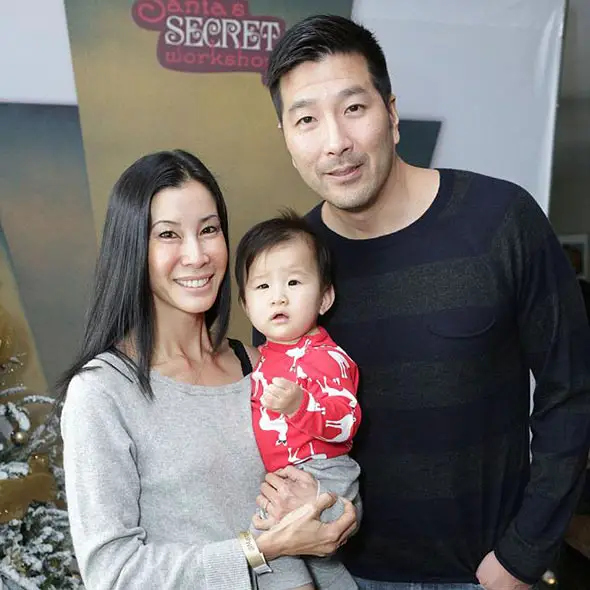 Lisa Ling is an American journalist, who has always been seen in the most optimal form throughout her career from hosting simple talk shows to reporting the deadliest animals on the planet.
To add to it, as per a breaking news, it is found that she has just completed the most beautiful journey in life; giving birth. 
Get to know in depth about her experience of having a child. Also, do not forget to learn about other parts of her personal life which includes her history of drug usage, her family, marriage and her relationship with her little sister?
Lisa Ling's Married Life: Independence Day Celebration With Husband
The University of South Carolina graduate, Lisa Ling got married to Paul Song in May 2007 and their wedding was hosted by other familiar faces of the TV like Connie Chung, Kelly Hu @KellyHu, and Dianne Far @GetDianeFarr.
The couple first met in Washington D.C. and talked over dinner for four hours. Both, Lisa and her husband, Paul talked about the upcoming presidential elections, their similar childhoods in Asian families, and about their respective careers.
Less than a year after they first met in December 2006, Paul proposed to Lisa renting a private room at Charlie Trotter's restaurant in Chicago. He dropped to one knee, pulling out a plain platinum band in front of their families to get engaged with him. 
Lisa's husband, who is a radiation oncologist, is the president and chief medical officer of CytoTech by profession. Also, he is the adjunct faculty member at the John Wayne Cancer Institute/Saint John's Health Center in Santa Monica and owns five restaurants in California. 
The special correspondent for The Oprah Winfrey Show shared an Instagram image on 5 July 2016, where she celebrated the Independence Day with her family; her husband and children. 
On the occasion of Independence Day, she also hinted about her new daughter in the Instagram image. 
Lisa Ling's Children: A New Baby Girl Added to the Family 
Yes, the news is true that Ling has recently given birth to a baby girl, Ray Ling Song. Of course, this is no new experience for the proud mother as she already is a parent to Jett Ling Song, Ray's elder sister by three years.
They welcomed their first daughter, Jett Ling Song earlier on 8 March 2013. 
Three years later in 2016, the couple welcomed another daughter, Ray Ling Song on 6 June 2016. Initially, she might have tried hiding her baby bump, but she seemed quite open about it in the aftermath of delivery.
Waiting For the child to open her eyes:
You must remember her revelation of Lisa's first pregnancy back on the Anderson Cooper's show in October 2012. In the very show, she also admitted that she attempted to keep her married life private. 
Caption: Lisa Ling announces her pregnancy with Anderson Cooper on 'The First 15.'
On September 2017, she also talked her two children to PEOPLE while the upcoming new season of her CNN series, This Is Life with Lisa Ling. The older sister of journalist Laura Ling stated, 
"I'm terrified of raising two girls. Just thinking of myself as a teenager and how boy crazy I was and how curious I was, I am absolutely terrified."
So that the arrival of a new member doesn't affect Jett with jealousy she is already spending some time with her. 
Spending time with Jett:
But it seems that Jett couldn't be any happier herself!
Being Older Sister For The First Time
Struggling Through ADD:
Even though it seems like Lisa has had a fairy tale of life, she too has had to go through a lot of struggles.
Many People might not know this, but she is diagnosed with Attention Deficit Disorder (ADD), a psychiatric disorder that causes attention deficiency, over-enthusiasm and loss of control in behaviors. You can imagine how difficult this can be for an anchor and reporter. However, she has never let it conquer her.
Getting Over Two Still-Births:
Those weren't the only problem, though. Before the Sacramento, California native gave birth to two very healthy daughters, she also underwent two miscarriages. Many people, especially women, should be able to relate to how upsetting such an experience can be. She explained that it was "Devastating" and made her feel like a "Complete Failure."
Miscarriage also is a significant demotivating factor in the psychology of women to try again. But she remained courageous, and now she has two healthy children. She also has a website called secretsocietyofwomen.com where a woman can talk about such problems to each other and gain support.
The Book and The Painful Reality:
Lisa is also the co-author of the book, 'Somewhere Inside: One Sister's Captivity in North Korea and the Other's Fight to Bring Her Home. William Morrow'. The title of the book is a depiction of a real event in their lives.
On March 2009, Lisa's younger sister Laura Ling and her colleague were detained in North Korea for illegal entry into the country while they had been filming the refugees of N. Korea-China border. They were sentenced to 12 years in prison but were released after a few months, following the visit from then-US President Bill Clinton.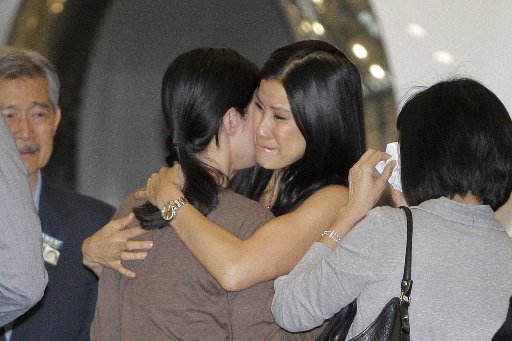 Lisa Ling and her sister, Laura Ling reunite after she was released from the North Korea's detention (Photo: www.pe.com)
Environment-Friendly House:
Lisa Ling is also someone who cares about the environment as she owns an environment-friendly house. Together with her husband, she bought the hose nine years ago, but unlike regular people, they did not immediately move in.
Instead, they tore it down to build an environment-friendly four-bedroom, five bathrooms, mid-century modern house. It took them three years to build and in the meantime they had to stay in a studio apartment, but it was worth the wait."
We wanted to build an environmentally friendly home," Ling says.
"We wanted to achieve the highest level of environmental efficiency possible."
Lisa Ling Reveals Her Past Drug Usage, Relates To Modern Rave Culture
While Ling might be a respectable journalist, it doesn't mean she has never had a taste of the high life. 
Lisa revealed that she formerly attended rave parties back in the 90's in an interview in November 2015. Explaining how she came off as a person when she was on the high life, she stated,
Those who knew me in the '90s during my party days are often able to do a particular impression of me while at a rave. It goes something like this: massive, ear-to-ear grin, teeth gleaming and eyes that read total bliss. It was the look of someone really high.
The 44-years-old reporter lived a busy teen life, working in multiple news outlets for the sake of income and experience. But while working made her life better, even paying for her university itself, like everybody else she needed some recreation and hers was rave parties, EDM, and Drugs, evidently. 
I was never a big drinker and pot has always made me paranoid. It certainly wasn't that I needed to consume illicit substances to feel a release, but the first time I attended a rave in the early '90s, the weights I carried on my shoulders started to dissipate with ease.
And further added,
"The first time I attended a rave in the early '90s, the weights I carried on my shoulders started to dissipate with ease" and further explained how she enjoyed the reputed drug 'Ecstasy.' There was a reason why they called it 'Ecstasy, When the drug kicked in, an incomparable feeling of joy overwhelmed my senses. Worries fluttered away and euphoria filled my soul and my heart. The intense beats of the electronic music penetrated every part of my body.
The subject of her history of drug usage came through her segment on Usage of drugs in Modern EDM events and while reminiscing about her past; she reminded young viewers the dangers of drug usage saying,
So while(the drugs) they can't do a lot, they can do something. However, tragically, deaths still happen. What young people need to be aware of when they decide to take Molly or Ecstasy is that there are risks just like there were when I carelessly took it.
While Del Campo High School graduate was riddled with issues in the past, she has overcome them with hard work and dedication.
Apart from her drug usage, Ling is the host of a very successful documentary series known as 'The Life with Lisa Ling.' In the fourth season's debut episode titled "Sexual Healing," Lisa got naked on the show exploring America's relationship with sexuality. 
She has made her way here through equally impressive jobs like the co-host of 'The View,' host of Animal Planet's Explorer, Reporter for the Channel 1 news and also a correspondent for the Oprah Winfrey Network's show, Our America with Lisa Ling.