Entertainment
Little Richard Now In 2018; Gay Man Who Denounces Queer Relationships
With his unforgettable songs and world-class music, the founder of......, Little Richard has won millions of heart. Claiming himself as gay and still denouncing gay relationship, the legend has confused everyone with his own identity. Staying away from the public eye, the fans are questioning whether Little Richard is still alive or is he dead?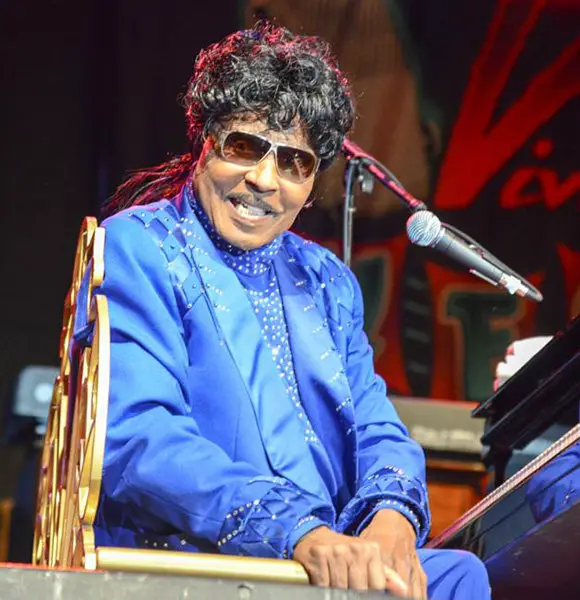 Rock and Roll began with one person who brought his high strolling voice and pumping music to the world and showed everybody what music could do.
The legendary rock guru, Little Richard, self-proclaimed 'innovator' and 'originator' of Rock & Roll, has understood every tunes of rock and made others understand through his unforgettable creation.
But, music was the only thing that the singer understood. Claiming himself as "gay" and still denouncing queer ties, the god of rock, hitherto just don't seem to get his own sexuality.
At the age of 86 and away from all the public eyes, nobody has a hint about where is Little Richard now?
For all the "lost and confused" ones, Richard has many questions to answer from his fans!
Gay Richard Denounces Queer Ties: "Been Gay All My Life"
For more than six decades, Richard Wayne Penniman going by the stage name "Little Richard" has electrified the stage through his dance-worthy music and indelible singing.
Working with this small crew which included the legendary Jimi Hendrix, the 86-year-old had previously stolen the show with their music and just a little bit of a makeup.
Similar Queer Article: Tyler The Creator Dated Both Girlfriend & Boyfriend, Does That Make Him Gay?
With his flamboyant and charismatic personality both on and off stage, Richard had not only attracted his audiences toward his performances but his sexual orientation as well. It was in the 1995's Penthouse interview where the singer had come out as gay saying:
"I've been gay all my life and I know God is a God of love, not of hate."
Trying out his mother's clothes and covering himself in makeup, the rock artist reporting claimed that he always felt feminine from a very tender age.
After being kicked out from the house at the age of 15 by his deacon father, Richard just embraced another side of himself, focusing more on music and performances than his own sexuality.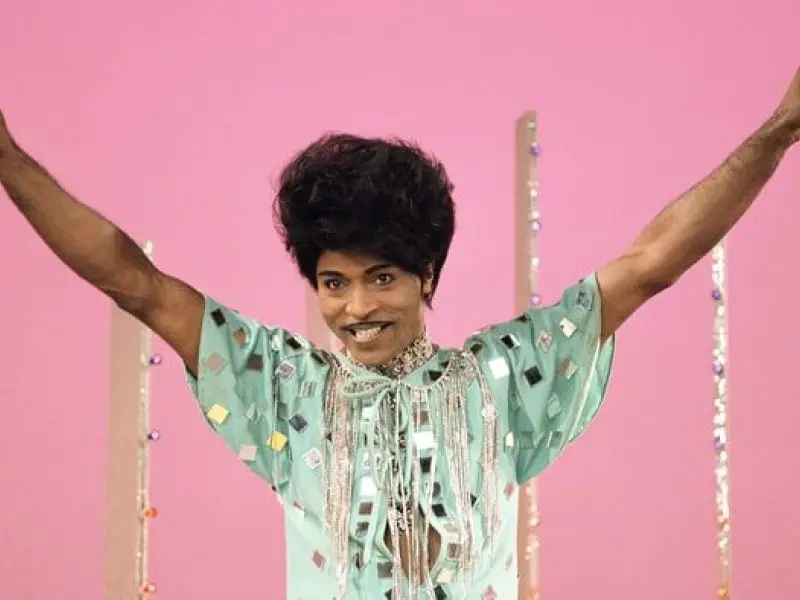 The rock god used to wear his mother's dresses and makeup while he was young (Photo: Patch.com)
During his interview with Christian TV network, the singer said he was no longer gay due to his religious beliefs. He further reported saying:
"Anybody come in showbusiness, they're going to say you're gay. Are you straight? Are you a homosexual something? They're going to say it. But God, Jesus, he made men, men, he made women, women, you know? And you've got to live the way God wants you to live."
Richard further added saying:
"I'm a sinner, but we all have sinned"
Maybe it was that tiny childhood incident of being rejected for his true identity, or just putting claims for the stronger religious belief he has opened up to, The Tutti-Frutti singer has started to see the queer community with opposite perspective.
Opening up as gay himself, the Long Tall Sally singer now choose to describe that part of sexuality as 'unnatural affection'. He continued his denouncement saying:
"You know, all these things. So much unnatural affection. So much of people just doing everything and don't think about God. Don't want no parts of him."
Getting married to former wife Ernestine Campbell and pretending to be straight throughout his ties, didn't get Little Richard far enough when his wife called an end to his relation based on his sexual orientation.
With the godly inclination and his undeniable tolls of hiding his gay side, Little Richard still isn't as confident like he appears to be on stage to accept his true sexuality.
Where Is Little Richard Now In 2018: Dead Or Alive?
After creating a memorable mark in music history and being induced in the Rock & Roll's Hall of Fame, the father of beats has won hearts as no other musicians have. Giving birth to other legends like Paul McCartney and Mick Jagger, his influence in the music industry is incalculable.
With so much solo contribution to the world, Little Richard has become a true icon, who has earned a total net worth of $40 million just by introducing a genre that has revolutionized the whole of the music industry.
Don't Miss Out Mick Jagger's Story: With A Bunch Of Chilren Already Behind Him, Singer Mick Jagger Welcomes Another Baby At the Age Of 73
As of now, after staying away from the public eye and taking no enthusiasm to show off his live performances and hit songs, the audiences have started to question where Little Richar really is?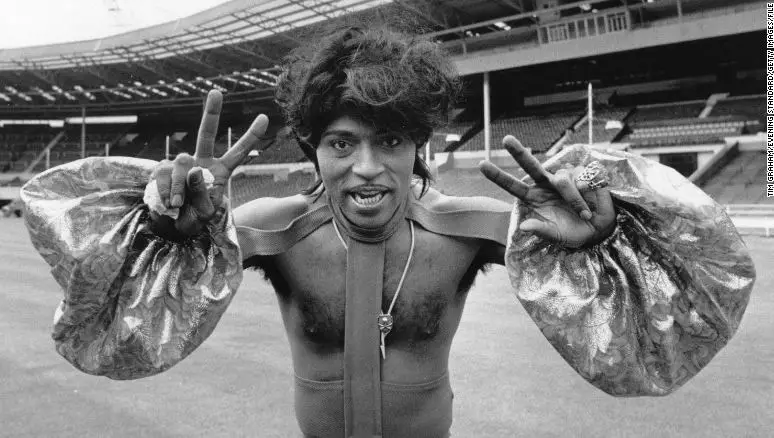 The world will always remember Litlle Richard for his contribution to the music world (Photo: edition.cnn.com)
After reporting to have a hip surgery in 2009 and suffering from the life-threatening heart attack in August 2013, the Good Golly Miss Molly singer is said to be too weak and feeble for another performance.
Related News: Heartfelt Condolence! Rock and Roll Legend Chuck Berry Dies at the Age of 90
 It was after his massive heart attack the singer said:
 "I'm done. God talked to me the other night."
With so much fellow artists saying their goodbyes earlier this year, the Rock and Roll fans would be heartbroken to lose the starter of rock music 'Little Richards'. But at the age of 86, the singer seems to be clinging onto his final days talking to his god and reminiscing his extraordinary legacy to the Rock & roll industry.
But the good news is the music god is still alive, and still inspires all through his music!