Entertainment
Lorna Fitzgerald Became A Wreck When Dating Affair Ended! Why Did She Leave Her Boyfriend?
Who wouldn't wish for a peaceful love life and a partner with whom they can share their happiness and sorrows? But finding a perfect partner is not as easy as a task, as you cannot eliminate the chances of heart break while finding love.
What if a person whom you are dating embarrasses you instead of making you proud? Will you still choose to be in a relationship or end your affair right away to focus on your career?
The twenty-one years old gorgeous Lorna Fitzgerald has chosen her career over her boyfriend, who was found to be involved in a hand full of porn videos. Let's take a closer look into the matter!
Lorna's Fitzgerald Affair Which Left Her Wrecked:
Lorna Fitzgerald's love life is something that is overshadowed by the popularity she has gained by the portrayal of Abi Branning in the BBC soap opera, EastEnders.
There are few names that come along with Lorna's name as her ex-boyfriends. But she is known for her scandalous relationship with sports therapist, Keo Reid. Lorna dated Keo, who is seven years older than her, for six months from May 2014 to November 2014.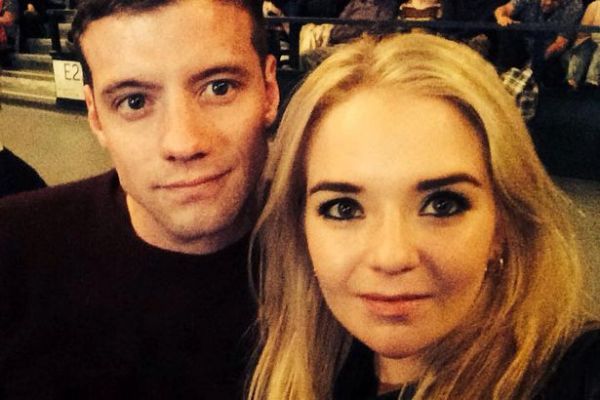 Caption: Lorna Fitzgerald with her ex-boyfriend Keo Reid.
Photo Credit: Mirror
In November 2014, when Lorna was enjoying her relationship with Keo, his secret past of association with the porn industry was revealed. According to sources, Lorna was embarrassed after Keo's clip being involved in sexual acts was exposed.
He was found to participate in over twenty gay fetish videos under a fake name, where he was seen being spanked in S&M scenes. They filmed the videos back in 2012 and were available on the porn sites that charged users £220 per year to watch full videos.
According to some sources, Lorna ended her relationship with her boyfriend after his alleged porn star past was exposed.
As per a source to The Sun, Lorna feels that she would never return to Keo.
"Lorna's absolutely distraught because she really loved Keo. But she's only 18 and he's quite a bit older than her, so this has been too much to take. After seeing the videos, she feels she can never go back. It's any girlfriend's worst nightmare."
The source added,
"She spoke to him pretty much immediately and made it clear it's best they split up. But she's such a professional she still turned up for work the last two days and is being supported by her friends in the cast."
The young and talented blonde, who is one of the fan favorites in EastEnders, was recently pictured flaunting her trim physique and her toned legs in her gym outfit in London.
Right after her picture went viral on the internet in June this year; most of the people spotted her weight loss.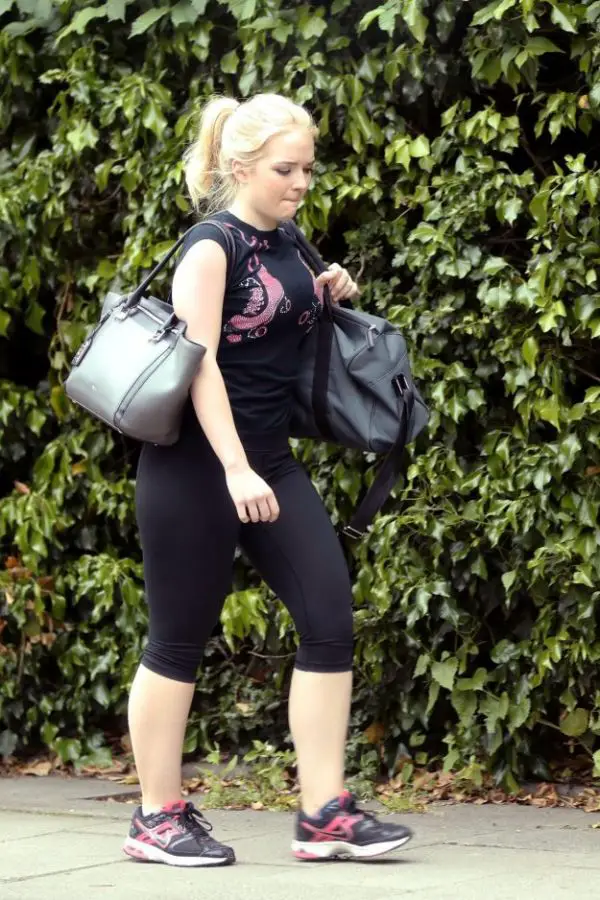 Caption: Lorna Fitzgerald pictured in her gym outfit in London on June 2017.
Photo Credit: OK!
Standing tall at the height of five feet three inches, Lorna has a very supportive family, accompanied by two sisters, Abigail and Corinne. 
Stay with us for further updates on Lorna Fitzgerald!