Entertainment
Louis Dowler [Jennifer Esposito's Ex-Husband] Bio, Dating, Net Worth
Louis Dowler is a British model...born in 1975 in Penzance as per his wiki...modeled for Tommy Bahama...bio reveals his relationship with Kate Winslet...dated Louis...relationship started crumbling...when they split...had a son...met Jennifer Esposito...going out...engaged...filed a $43 million lawsuit...filed for divorce...engaged to...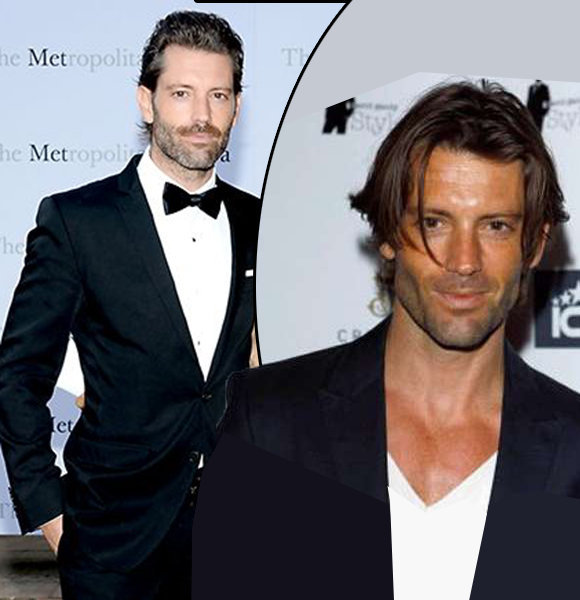 Louis Dowler is a British model and real-estate salesperson best known for his relationships with Kate Winslet and Jennifer Esposito.
While both of his relationships were high profile, the way they ended was nothing short of a disaster.
Louis Dowler's Wiki / Bio
Louis Dowler was born in 1975 in Penzance, England, to Alexander Dowler and his wife.
He has a bachelor's degree in strategic marketing, which came in handy as he has turned his sights to business after 2014.
Initially, he rose to fame after appearing in the advertisement campaign for Burberry clothing. With the recognition he gained from the campaign, he appeared on the cover of multiple magazines. He also modeled for Tommy Bahama.
Relationship with Kate Winslet 
Kate Winslet had just split from her husband of seven-year, Sam Mendes, on 15th March 2010, when she started dating Louis. The two were very close for some time and appeared together on various fashion shows and award events.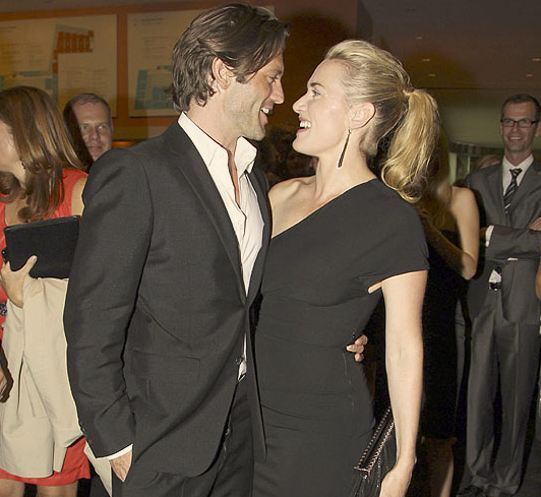 Louis Dowler with Kate Winslet (Photo: hellomagazine.com)
A year later, in 2011, the couple visited business magnate Richard Branson's estate on Necker Island. It was there that their relationship started crumbling.
Kate met Richard Branson's nephew, Ned Rocknroll (real name Edward Abel Smith), and developed an interest in him. Louis and Kate split soon after that, and Louise described her as cruel in an interview with The Daily Mail.
About Ned Rocknroll:- Ned Rocknroll Bio: Net Worth, Age And Wedding With Kate Winslet
The Titanic star had married Ned in December 2012 and had a son named Bear Blaze Winslet with him in 2013.
Relationship with Jennifer Esposito
Louis had a tough time coping up with the breakup with Kate Winslet. Shortly afterward, he met actress/author Jennifer Esposito, who, too, had gone through a tough time after splitting with her ex-husband, Bradley Cooper. They found a kindred spirit in each other and began going out.
Roughly after two years of dating, Jennifer announced in May 2014 that she was engaged to Louis. Finally, the celebrity couple tied the knot on 16th November of the same year.
Even outside of their marriage, they were still linked through business. Jennifer's Way, a bakery that sold gluten and sugar-free goods, co-owned by Jennifer, Louis, and other investors.
Their relationship entered a rocky state in 2016 after Louis and other investors filed a $43 million lawsuit against Jennifer. Not long after Louis filed the lawsuit against her, she filed for divorce with Louis in March 2016. 
While she filed the divorce in 2016, no concrete news regarding its finalization is known.
Bradley Cooper's Ex-Girlfriend:- Irina Shayk Dating, Split, Bradley Cooper, Husband
As for Jennifer, she is currently dating Jesper Vesterstrom, a Danish windsurfer. Louis, on the other hand, is engaged to someone whom he refers to as Bubba. As of now, no details regarding her are known.
Interesting Facts
Louis has a height of 6 feet (1.83 meters).

He works for a real estate company called Compass.

Louis's former wife, Jennifer Esposito, has an estimated net worth of $4 million.