Entertainment
Wonder Woman's Lucy Davis Casts On Chilling Adventures of Sabrina At Age 45!
The 45-year-old Lucy Davis, who played an unforgettable role of.....in the blockbuster movie Wonder Woman had made a significant turn in her career in the movie industry through this movie. Being renowned through her performance in the superhero movie; Now, Davis has taken up another role as.......in the upcoming Netflix series 'Chilling Adventure of Sabrina'.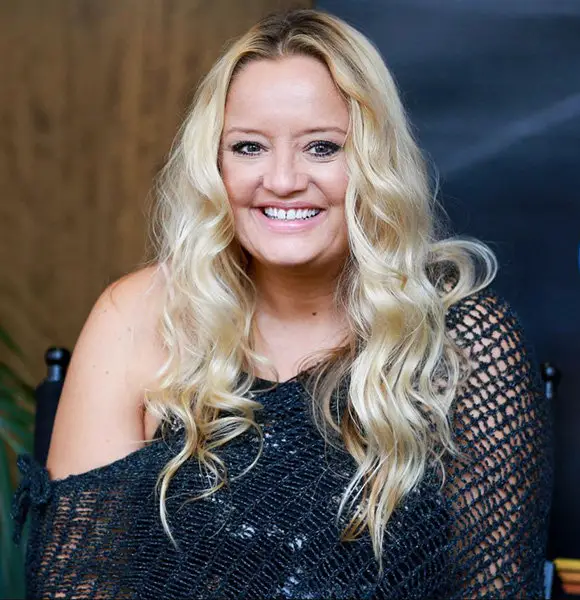 From Dawn Tinsley in the BBC comedy, 'The Office' to Etta Candy in the mega-blockbuster, 'Wonder Woman', Lucy Davis has mesmerized us immensely through her multiple performances.
Her amusing and fun loving character both on screen and real life has made her one of the most adorable actresses in Hollywood.
With what seems to be the next big shot of Netflix's "Chilling Adventures of Sabrina",  the actress is still on the roll to carry out even greater performances on screen for us all. The Wonder Women star has something tremendously big on the way this month.
The Biggest Favor From Wonder Woman, Davis Learns To Be Herself!
A lady who suffered from Bulimia, a cycle of constant throwing up and starving and also a victim of anorexia, Davis just underwent through her biggest transformational journey of learning to comfortable in her skin through her role Etta Candy in the hit movie 'Wonder Woman'.
Etta Candy, the vivacious carefree, plump lady, as the bff of the main comic character was one of those plus-sized characters who was unapologetically proud of her size and her virtues.
This body-positive character of Etta had an affirmative side to Davis that made her be who she leading to a crowd-pleasing performance to all the audiences.
"I surprised myself at how far I've been able to come, by truly being OK with who I am. Etta mirrored me in my journey a little bit. Obviously, the point of Etta is she's much bigger than Wonder Woman, so that meant I didn't ever think 'hold your stomach in'. I felt a huge amount of freedom playing her. I just… was."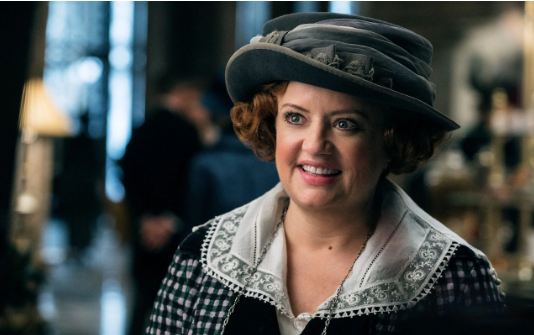 Lucy Davis as Etta Candy in the movie Wonder Woman (Photo: REX/SHUTTERSTOCK)
The bold, clever and pluck lady character that Davis portrayed just made her rub shoulders with the superheroes and gain more vote to the movie, increasing her acceptance in the movie industry than ever before.
The Solihull, United Kingdom native proved herself to be a scene-stealer in the 2017 blockbuster, where her comic timing made her the perfect companion for Gal Gadot's Diana.
This whole journey Of Etta Character just changed her life here in Hollywood, now making her a famous actress with a net worth of $1 million. Such a renowned performance made the audiences wanting more of Davis's show where they could enjoy her free and easy going acts.
Davis With Her Stunning Performance In Chilling adventure Of Sabrina At Age 45!
The Gifted British actress Davis, after what seemed to be a groundbreaking performance in the Wonder Woman and her multi success movies and TV shows, has now starred in the upcoming American supernatural TV Show "Chilling Adventures Of Sabrina" as aunt Hilda.
The Show talks about how  Sabrina the 16-year-old teenager is guided through her half-mortal, half-witch and full teenager life by her two aunts with different personalities; making her choose between the witch and the human world. Spellman's adventure is based on the Archie Horror comic book series written by Roberto Aguirre-Sacasa.
Here, Aunt Zelda is portrayed as a strict and serious character and Hilda portrayed as a caring and fun-loving aunt to Sabrina Spellman. Davis who will be playing Hilda in this Netflix series said,
"It's Super fun, It's got a bit of everything- comedy and horror"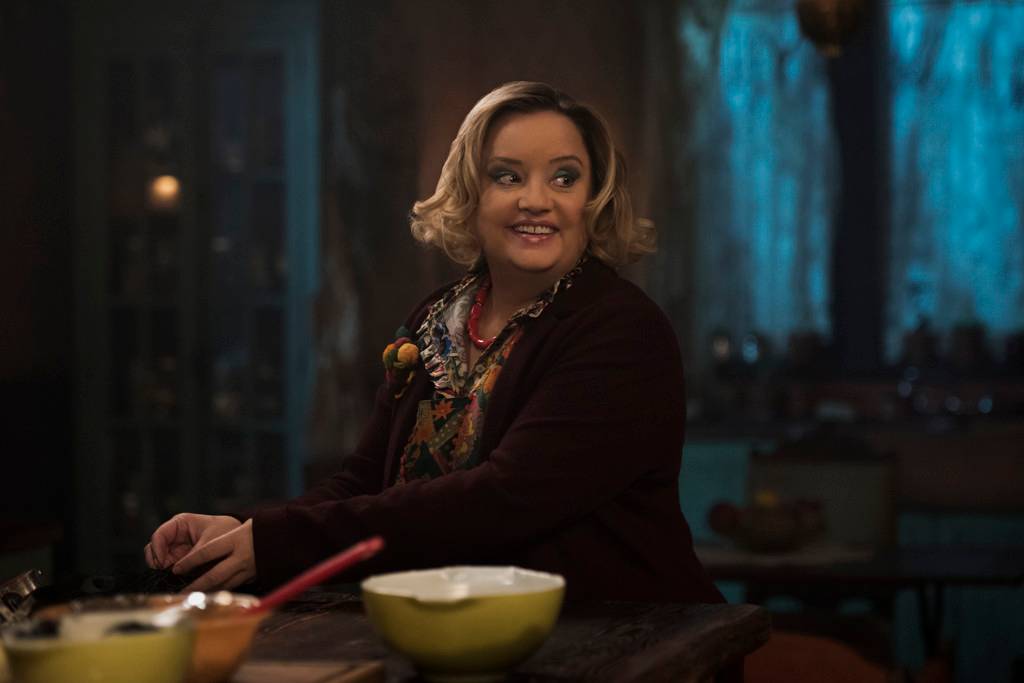 Lucy Davis as Aunt Hilda in her new show "Chilling Adventure Of Sabrina" (Photo: Legion of Leia)
Hilda an experienced witch and one of the guardians of Sabrina is impersonated with a motherly nature and warm sense of humor.
This aunt holds immense joy at brewing spite jars against her family's enemies and mixing love portion for the students of Baxter High. Such a spooky yet funny show has got Davis under high elation and has left her enthusiastic for this show soon to be aired.
Davis along her scene-stealing performance is yet to be view at Netflix starting from 26 October 2018. Stay Tuned!