Entertainment
For Luis D. Ortiz, It's Hard To Find A Girlfriend! Is Looking Forward To Dating The Perfect Woman He Hasn't Found Yet
Luis D. Ortiz remained a single man with no girlfriend and no dating...on the internet about his gay sexuality...inches in height, ran away without telling his family...that year, his baby daughter arrived into the world...moved to Paris and struggled with depression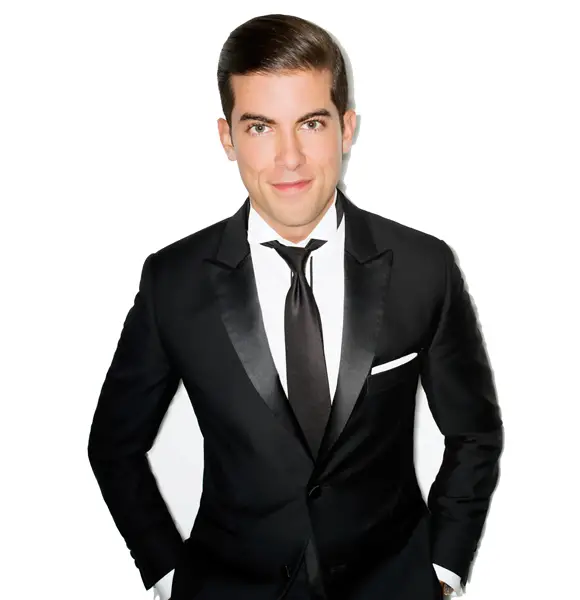 Finding the right match is always a tricky thing, as many ends up falling for the wrong person. As a result, people still take time if needed and keep searching until they find their right match. Apart from love, sometimes, there are personal demons that people fight every day that comes in the way of living a healthy life.
Likewise, Million Dollar Listing New York star Luis D. Ortiz found himself in the scenario. But did things work out for him in the end? Well, take a closer look below. 
Initial Thoughts On Dating
Luis D. Ortiz remained a single man with no girlfriend and no dating affair. He has often discussed how he never found the woman as per his specification.
Back in April 2016, Luis shared that he joined some dating app for finding a good match, but then again he was not sure if this was the right way to discover the one he has been looking for his entire life.
He explained,
"You will never be able to understand fully from a picture what's out there,"
He added,
"Fredrik [Eklund] never settled and look at him — he married an amazing, almost perfect, actually perfect guy. [Ryan Serhant] never settled and he's gonna marry a wonderful woman, so..."
Luis was a super busy man with his hectic working schedule. However, Luke told that he needed someone exceptional, for whom he would take out time from his busy schedule.
"I am having fun with my life, not just women, fun in general."
He continued,
"In my business, with my life, with the people that I know and my friends. I just haven't found it. I'm very particular for my life, my business. I'm very detail-oriented, so when it comes to the person I'm gonna spend time with I probably am three or four times more particular than I am for the rest of my things, which are pretty specific. So I may never find it because I'm too specific. Fredrik said never settle."
Luis recently changed his looks and the man, who used to have a clean shaved face, started growing beards. But what is the reason behind the sudden change? Did he stumble upon someone special who suggested him to opt for the beard look?
Details On Girlfriend:- Brandon Arreaga Girlfriend, Gay, Parents, Net Worth
Opening up about the reason behind the beard look, Luis shared,
"You know, I'm just exploring new things, let's see what happens. When I was 15, I tried to grow a beard and it was growing in in patches, so I always thought that I was not the person who could grow in a beard. Just recently, I said I'm just not gonna shave. And then it started coming [out]. And I'm like, alright, it's not bad. So then I decided I wanted to get a tan. I'm gonna shave, get a tan, and then I'm gonna grow a beard. 'Cause if you grow the beard and then get a tan, then you shave it, then you have all white, and it's not a good look."
Moreover, when he was asked if the ladies like a clean shaved Luis or a bearded one, he jokingly said,
"I think I am a good lover, regardless," 
Luis wasn't indulged in a relationship for long, which raised speculations regarding his sexuality. Unverified rumors started to surface on the internet about his gay sexuality. However, his preference for girls never changed.
Birth Of Daughter, Relationship Status
A lot changed in the TV personality's life after he took a break from Million Dollar Listing New York in 2016- after the show's fourth season. He moved to Paris and struggled with depression. He was in a mental toll to the point that he even started having thoughts of suicide. He also cited,
"For the past year I have been struggling with depression and during the last three months all I can think of—day and night—is putting an end to it all"
Although he fell with a girl named Nikita Singh, things didn't work out between them. So, they broke up, which only triggered his anxiety to a higher level and scarred him emotionally. So, he returned to New York, USA, fearing that his mental condition would keep getting worse and returned to MDLNW's new season in 2019.
Cast Of Million Dollar Listing New York :- Steve Gold Age 33, 'Million Dollar Listing New York' Hunk's Answer For Gay Talks
But his relationship with ex-lover Nikita was far from over. On August 2019, during one of the episodes of the show, he disclosed that he was about to become a father. The news came as a surprise as he was single then, but turned out that, he had planned to conceive a child with his ex-partner Nikita.
Eventually, on 8th March that year, his baby daughter Leela Daniel Singh Ortiz arrived into the world. The star even shared a moving statement recalling the birth of daughter citing,
"My life, my world, froze. Right then and there, every single problem I was facing in my life that seemed so big to me, felt so small. Felt like they never mattered, like they never happened."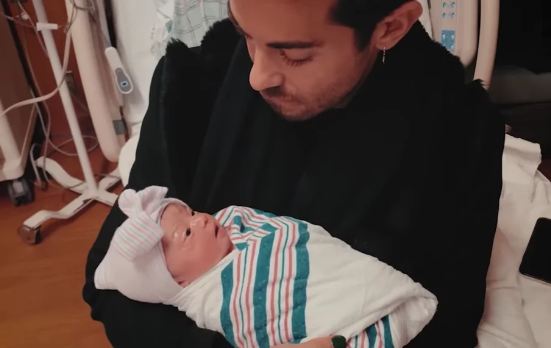 Luis D Ortiz holds his newborn daughter Leela Daniel Singh Ortiz in his arms on 8th March 2019 (Photo: people.com)
As of now, he isn't romantically linked with his ex-partner Nikita. However, the two are co-parenting their beautiful daughter Leela.
More About Luis D. Ortiz
Luis D. Ortiz is an American real estate agent, who was born on November 13, 1986, and has reached the age of 32. Luis was born in Guaynabo, Puerto Rico and had a twin brother.
Luis, who stands over 5feet 8 inches in height, ran away without telling his family to New York when he was just 16.
In an interview, when Luis was asked about the driving factor behind this significant step, he said,
I finished high school at 16, the youngest one in my class. After that I left Puerto Rico and went straight to Fort Lauderdale with my twin brother, Daniel. My parents were very strict. They raised us the old fashioned way, with branch whippings on your legs. My mother meant well, but even when I was young, I always reacted negatively to an environment that did not allow me to move forward. We told our parents we were going to the beach for the weekend. But we left a note saying we were leaving.
Moreover, when Luis was asked how he raised enough money to travel to the US, he answered,
I used to sell lollipops. I'd buy them in Sam's Club and sell them at school. I made probably a thousand bucks over the course of a few years. My brother was an MC for high school parties and was a club promoter. There was nothing to spend the money on. We just put it underneath the bed.
Furthermore, Luis spoke about the journey he made from a runaway kid to an award-winning director as,
I started working at the Art Institute of Fort Lauderdale, helping rent camera equipment. I hustled my way into getting classes, too. I wanted to make films but none of the students I met had time to work with me. Then a friend said to try New York. I arrived in Feb of 2006 and enrolled at the New York Film Academy. At the end of the year, we did our thesis film. My short film, "Amalia," became an official selection at Cannes Select. I also won best director in the Puerto Rico film festival and re-established my relationship with my parents. My mother, who was mostly scared rather just furious, is now my No.1 fan.
Quite an inspirational and self-made man he is!
His dedication to his work is visible when we glance at his life-history, and his profession has paid him well as well, which is evident in his net worth, which dwells around $15 million.