Entertainment
Steve Gold Age 33, 'Million Dollar Listing New York' Hunk's Answer For Gay Talks
Million Dollar Listing New York star's gay talks along with his massive net worth... His wiki reveals his height and age to be... Dated former reality star... desired qualities he wants in his potential girlfriend are... featured his former girlfriend on...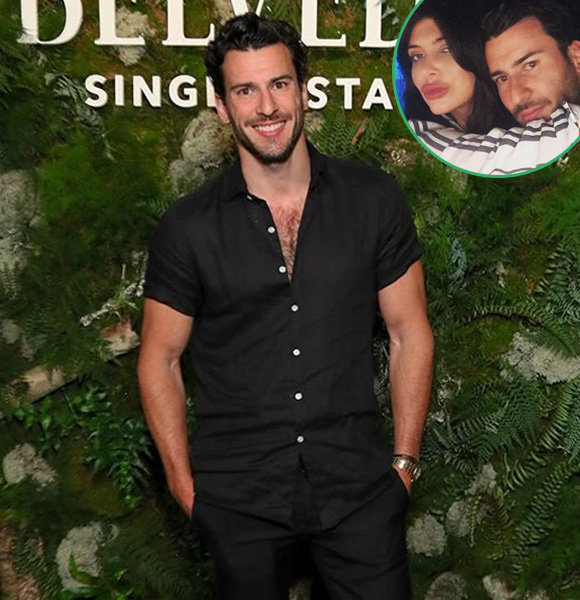 Real estate broker and reality show star famous for Million Dollar Listing New York, Steve has always attracted people of different sexuality due to his charming looks. Thanks to his charming personality and net worth of millions, his lifestyle alone can attract many females around him for dating. 
While Steve's dating life has often been considered a gossip topic, he has gone through some breakups but still hasn't lost his faith in finding a girlfriend who can fulfill all the criteria set by him. 
Learn about the dating life of Steve along with his net worth, age, height and wiki-related details!
Adored By Gay Men; Persuades Ex-Girlfriend To Sell Apartment
Steve has been around the block with his unique charisma, which attracts people of all sexual preferences be it straight, bisexual or gay people. But the Million Dollar Listing New York star's actual dating life came to light when his ex-girlfriend got featured on the show, Million Dollar Listing New York.
Related Article:- Fredrik Eklund & Husband, Perfect Gay Couple! First Vacation For Twins
In one of the episodes of MDLNY's season 7, Steve tried to persuade his ex-girlfriend Manuela in selling her apartment. Talking about the relationship, Steve mentioned that he had bad memories from their romance but still had feelings for her.
"I think when you have a past you always have some feelings. She remembers the good times. I remember the bad times. I'm the rational side and she's the emotional, which is why it was a really nice relationship while it lasted. There's a reason it didn't work … there's so many fish in the sea."
Further, he also revealed that as long as women were living in the world, he would have no problem in his dating life.
And, as per the Bravo report on August 2017, Steve had less of interest in dating any of the casts from another reality series, Real Housewives Of New York. Instead, he revealed that he would rather know the ladies from RHONY before jumping to dating anyone of them.
Dating Former Reality Star
Dating had been a subtle "not-so-serious" thing for Steve considering his romance with multiple women and the casual approach to all of them. And in May 2018, the luxury real estate broker was romantically linked to the former reality star, Brittny Gastineau.
The dating rumors first sparked after the assumed couple was spotted enjoying a romantic vacation on the Caribbean island of Saint Lucia. The pair were even pictured together and looked intimate with each other.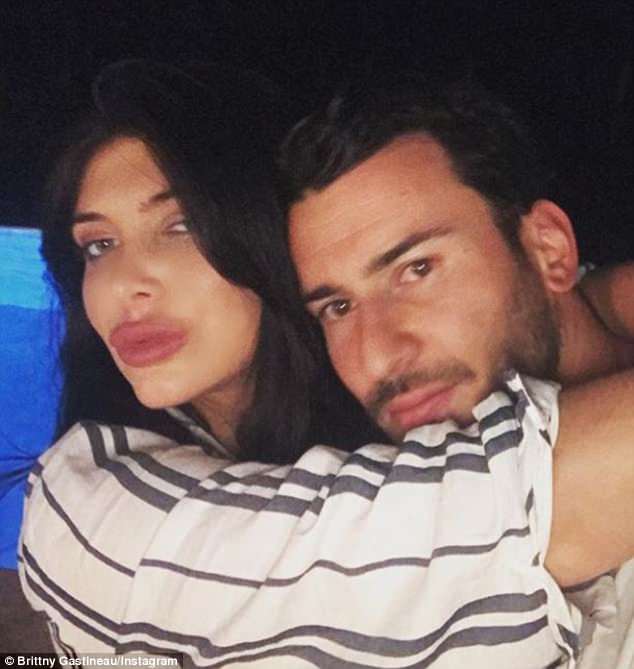 Steve and Brittny during their vacation on the Caribbean Island of Saint Lucia (Photo: Brittny Gastineau's Instagram)
You Don't Want To Miss:- 'First Sight' Gay To Wife, Ryan Serhant Relishing Massive Net Worth After Wedding
A source claimed that the pair, who first met at a party thrown by a mutual friend, was indeed dating and was getting serious in their relationship. The source further mentioned that they fell in love at first sight and shared fantastic chemistry.
"They met at a Basel party hosted by mutual friend Fabian Basabe. They are definitely dating. It was love at first sight. They felt an instant connection and they have amazing chemistry. Britt and Steve are in la la land. It's cute and everyone is happy for them."
However, the relationship suffered a downfall soon after Steve and Brittny started dating. As of now, Steve is a single man who is still searching for his perfect soulmate.
Desired Qualities In Future Girlfriend
Steve, who is currently single, appeared in a recent interview with US Weekly where he talked about his idea of an ideal girlfriend. In the meeting held in June 2018, Steve revealed that he is searching for a girlfriend, who loves spending time in the bedroom and with animals. 
See Also:- John Boyega Not Gay; Reveals Girlfriend Qualities, Getting Married On Cards?
Steve, who happens to be a dog owner, expressed that he wanted a partner who is interested in raising dogs. Further, he also mentioned that she should be able to attract him sexually and also fulfill his sexual desires. Steve said in the interview,
"[I want] someone that you connect with on an emotional level. That shares similar values. Likes dogs. Helps me be a better person. I help them be a better person. That I'm physically attracted to and want to have sex with all the time. That's it."
However, it seems like he might have to wait a while before he can find his ideal girlfriend as he is currently single and is living a bachelor life.
High-Flying Net Worth; Details Including Age And Height
According to his wiki, Steve, age 33, celebrates his birthday every year on 1st March. His body measurements include a chest of 97 cm, a waistline of 79 cm and hips of 96 cm, including a height of 183 cm (1.83 meters).
Steve, who stars in the Million Dollar Listing New York alongside Fredrik Eklund and Ryan Serhant, is a real estate agent and the founder/president of New York-based firm, Gold Group New York City. A former model, Steve has secured a net worth of $10 million from his career in real estate and television. 
Further, he resides in a luxurious apartment located in Chelsea, New York flaunting his massive net worth.
In the meantime, Steve has been appearing on TV for the seventh season of Million Dollar Listing New York. The show has been gathering good ratings with its ninth episode becoming a fan favorite. In the episode, which featured Fredrik Eklund and his boss Howard Lorber, Steve could be seen breaking the news to Fredrik that he would not be joining the real estate company, Douglas Elliman. Steve said in the episode,
"Howard, I respect you so much and Fredrik, you're my friend but I've decided to go with Corcoran. Mainly because that's where I feel like I have the best chance to grow for the next stage of my career."
Steve further mentioned that his action of joining Corcoran came after he decided to upgrade his career and to avoid being cast as a stereotype. He also revealed that he wanted to do something different than he had been doing for the past couple of years. Fredrik later said in the episode that Steve's rejection felt like a break up to him. 
Previously, Steve also had a verbal argument with his co-star Ryan Serhant in the second episode of the seventh episode. However, they later make up when Steve apologized to Ryan in the sixth episode.