Luka is a player playing for...dating his girlfriend...started seeing each other...is not married but...his parents are...unfortunately for him...his nationality is...he is of...has a tattoo on his...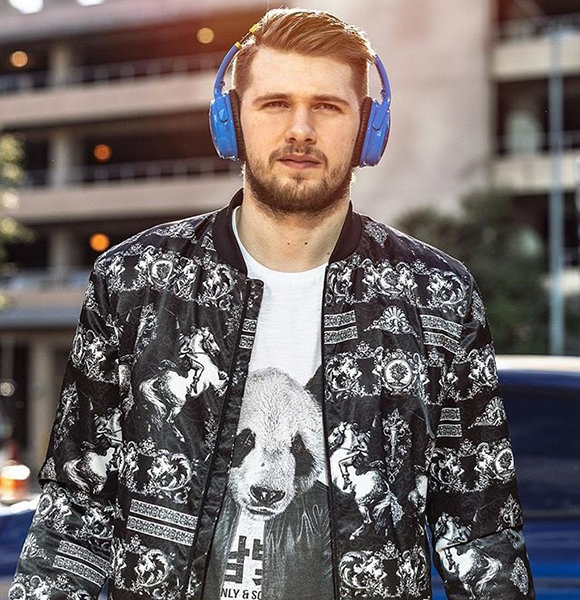 When we talk about basketball players that have come from Europe, Luka Doncic's name pops up on the forefront. Luka is one of the most accomplished basketball players with a European origin.
But, accomplishments don't always result in recognition. Similar is the case with Luka, as he is still a relatively unknown player to many American basketball followers.
So, find out how much you know about this Slovenian basketball player in the article below.
Luka Doncic Dating? Married?
Luka Doncic's dating life is blissful, just like his professional life. The player is dating his girlfriend Anamaria Goltes, a Croatian model working for Lisca, a lingerie company.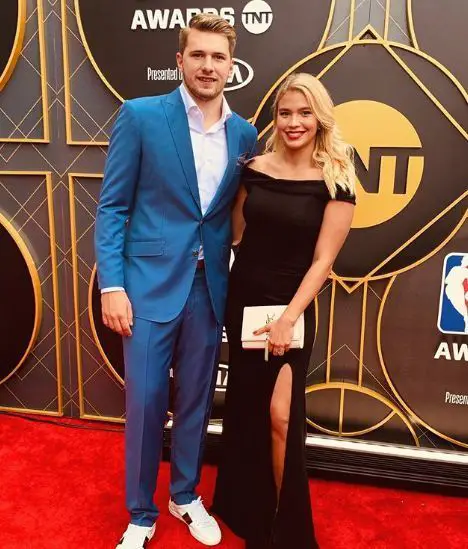 Luka Doncic and Anamaria Goltes together at the NBA Awards 2018 (Photo: Anamaria Goltes' Instagram)
Luka and Anamaria's relationship surfaced for the first time back in 2016. This was when Luka Instagrammed a picture of them together in a yacht on 21 July 2016.
But, two years after, just before Luka's 2018 NBA Draft, there was a rumor floating about the couple breaking up. However, those speculations were proven to be false.
Also Read:- Marvin Bagley III Parents, Stats, Contract, Salary
And Luka is still together with Anamaria as of October 2019. There are no rumors about Luka planning to make Anamaria his wife soon.
Parents And Family
Slovenian basketball player Luka is the son of Mirjam Poterbin and Sasa Doncic. His natural interest and talent for basketball seem to be hereditary as his father, Sasa, too, was a basketball player.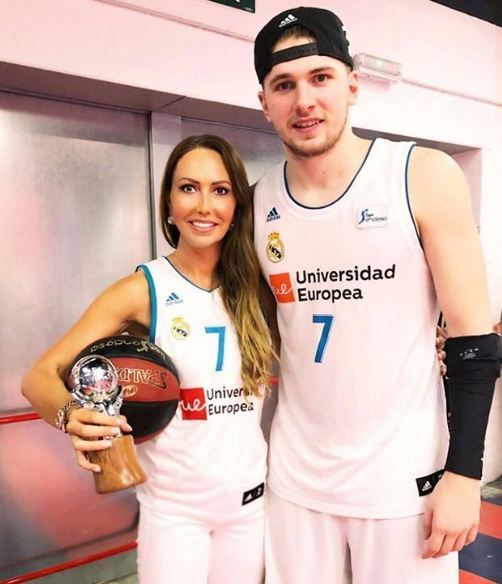 Luka Doncic and his mother Mirjam Poterbin pose with an award in 2018 (Photo: Mirjam Poterbin's Instagram)
As for Luka's mother, Mirjam Poterbin, too, was a professional athlete. She was a hurdler during her professional years. At present, however, his mother operates a beauty shop.
Also From NBA:- Michael Beasley Net Worth, Girlfriend, Children
Unfortunately for Luka, his parents' married life ended when he was just eight-years-old. His father now seems to be leading a new life with another woman named Nikolina.
Bio, Weight, And Ethnicity
Luka Doncic, who was drafted by the Atlanta Hawks during the 2018 NBA Draft, was born on 28 February 1999. According to his birth date, his age is 20 years old.
The Piscean athlete has a Slovenian nationality. Although born in Ljubljana, Slovenia, Luka's family is of Serbian descent and is native to the Klina region in Kosovo.
The Dallas Mavericks point guard has a height of 6 feet 7 inches or 2.01 meters and weighs about 98.8 kgs or 218 lbs. He also has a tattoo on his left arm, which incidentally, was absent in the NBA2K game's initial version.