Entertainment
Luke Mably Dating & Girlfriend | Meet The Girl He Might Get Married To!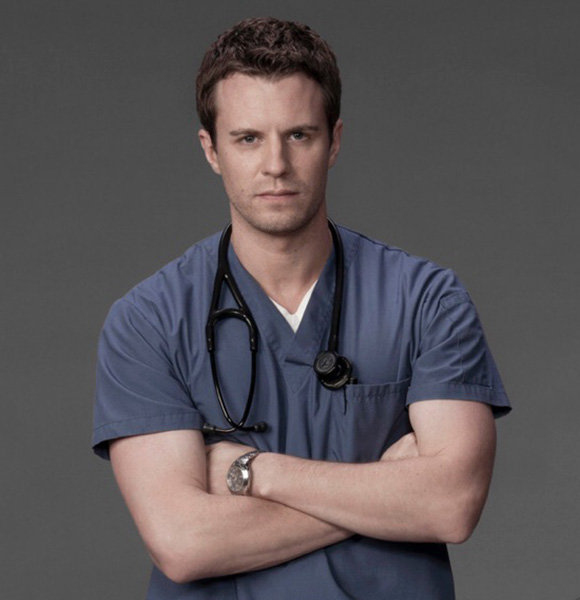 While English actor, Luke Mably has played a charming boyfriend and a husband on camera, his real-life persona is no different. He dated a loving girlfriend, who happened to be one of his colleagues.
The partners, who may or may not be together in 2019, were an adorable couple. While there have been speculations about Luke and his girlfriend's break up, many admirers still want them to be married.
Onscreen Wife, Dating And Girlfriend Of Real Life
Luke's dating life has flourished both on and off the screen. He played Edvard, the Crown Prince of Denmark, in the 2004 romantic drama "The Prince & Me." In the movie, he romanced with actress Julia Stiles, who portrayed the role of Paige Morgan. 
The pair was also rumored to be dating beyond their work hours. However, neither Luke nor Julia affirmed their relationship, and the gossips turned obsolete once the actress got married to her husband, Preston J. Cook. As of now, Julia leads a prosperous life and even shares a one-year-old son with her spouse.
Discover:- Jamie Bell Wife Is Pregnant With First Child, Inside Their Married Life
Meanwhile, Luke got into a relationship with actress Rhona Mitra in 2010. But, it was not much of a treat as the chemistry of the duo limited to only on-screen; they portrayed the character of husband and wife in the supernatural-themed show, The Gates.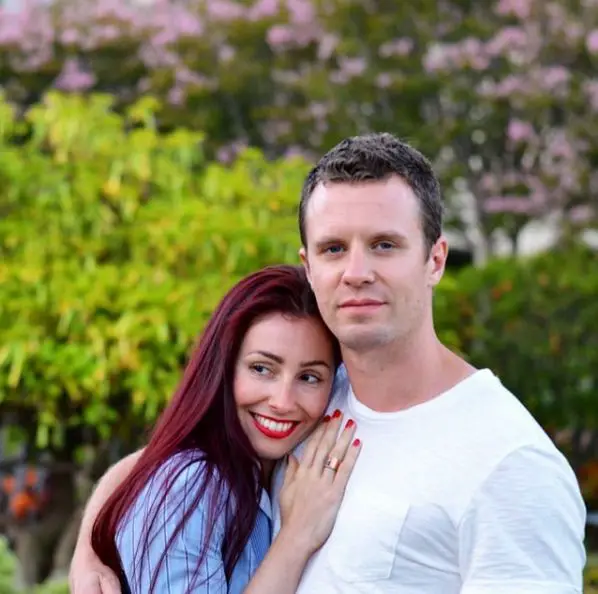 Luke Mably with girlfriend, Lenka Padyasakova in June 2014 (Photo: Lenka Padyasakova's Instagram)
As Luke's love life only surfaced in on-screen and camera, he became the subject of gay speculations. People assumed him to be gay. But, the speculations were just like the arrows thrown in the dark, with no any proof. 
Dig In:- Tony Stewart, Girlfriend Escalate! Engaged & Getting Married Now
And, it all got falsified as Luke maintained a healthy relationship with his fashion designer girlfriend, Lenka Padyasakova. The couple's romance came to light in 2014 when Luke's girlfriend shared a couple of intimate pictures featuring the two.
Further, the pair worked together. Lenka designed the costumes worn by Luke in the 2015 crime thriller, Rise of the Footsoldier Part 2. However, after 2015, the couple has not worked together nor have they been spotted in public. 
Theories have emerged the two are no longer dating, but Luke and Lenka have not yet announced their split. The duo could be in a relationship and trying to keep a low-key profile as not to shift the focus out of their respective careers. If the couple is still dating, there's no doubt that Lenka's going to be the future wife of Luke.
Bio Includes Supportive Family, Movies, TV Shows, And More
Luke Mably, 42, could be considered an underdog of Hollywood; though he has not been in the mainstream movies and TV shows with multi-million budgets, he is yet a terrific actor, who can portray any character flawlessly. 
Growing up in London with his two elder siblings, Luke had a loving family, who supported his life choices. One of the decisions they supported was his choice of making a career out of his acting interest, he had from an early age. 
Take A Look At:- Marc Blucas Married Life: Wife, Family, Net Worth, Facts - Explicit Details
As if he was always meant to be an actor, Luke has an attractive personality with a tall height of six feet. With a charming appearance, he debuted in 1999 via British drama, Holby City. The bio suggests that the English actor has performed in several movies and TV shows including SEAL Team, NCIS: New Orleans, Combat Hospital, The Gates, 28 Days Later, The Prince & Me, Uprising, and more.
Though he has not revealed his net worth, he is supposed to have millions as of 2019.