Entertainment
Lupita Nyong'o Still Dating Her Editor Boyfriend? En Route To Gather More Oscars Rather Than Getting Married!
It is a proud moment when one's hard work is appreciated and awarded as well. But along with professional success, contentment in personal life is equally important.
Lupita Nyong'o is a living example, where she not only earned a name in the acting sector but also was awarded for her performances. But is Lupita Nyong'o solely determined and focused on her career, or marriage is on the cards? Let's find out.
Lupita's Personal Life vs. Career Routes:
Lupita Nyong'o is a beautiful lady and has mesmerized her audience with her performances. But is there anyone with whom Lupita shares a romantic union?
As per the reports back on August 2016, Lupita had been dating Mobolaji Dawodu, a fashion editor, for past six months. Lupita and Mobolaji's relationship was revealed by one of the friends of Mobolaji through a statement that said,
they had been introduced 'through mutual friends of the fashion world.'
The friend even shared,
Mobolaji had 'discreetly told people they are dating.'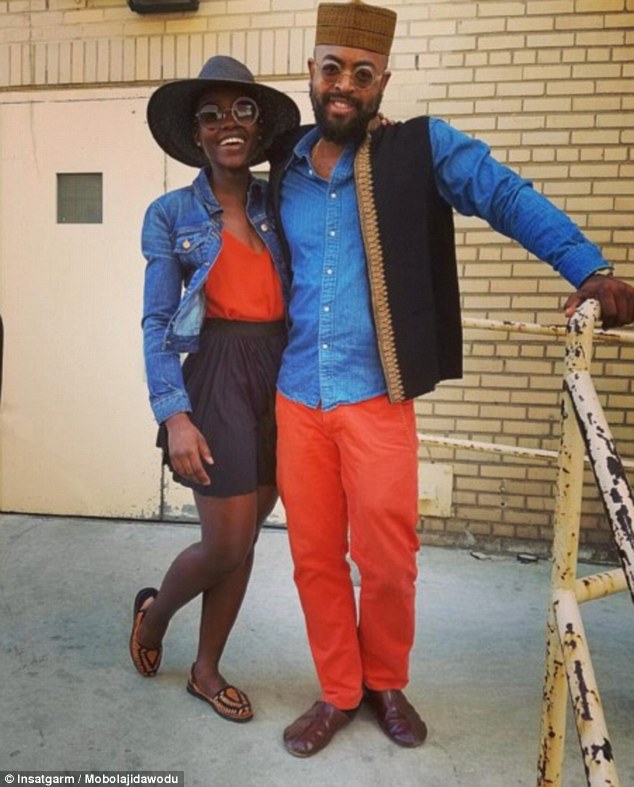 Caption: Lupita posing for a picture perfect with her boyfriend, Mobolaji Dawodu
Photo Credit: Daily Mail
However, the duo has not confirmed their relationship yet.
Before Mobolaji Dawodu, Lupita was involved in a relationship with the rapper, Keinan Abdi Warsame, better known as K'naan. But their relationship came to an end in 2014 after Lupita was found being cozy with Jared Leto at the Weinstein party following the 2015 SAG awards.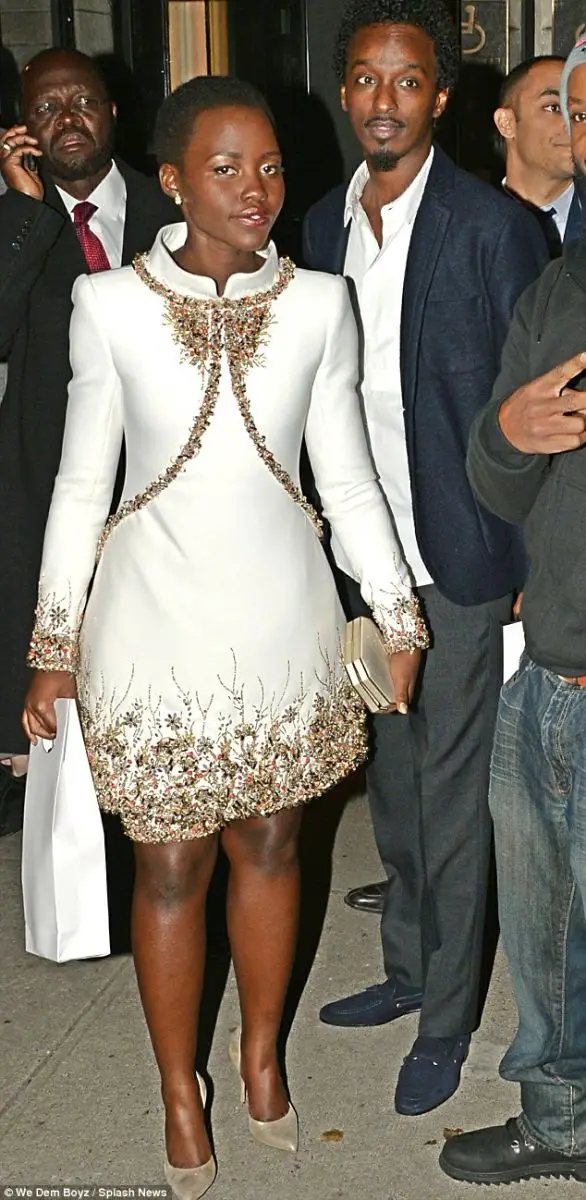 Caption: Lupita with her ex- boyfriend K'naan at 2014 Glamour Women of the year awards dinner in New York City.
Photo Credit: Daily Mail
As of now, her recent career graph hints that she is focused towards gathering more Oscars than getting married. But who knows, she could be secretly romancing her boyfriend away from the limelight and could even be planning on getting married.
Talking about Lupita's career, she has done numbers of movies and shows, and her performances have been recognized too. One of her most celebrated performance is "12 Years a Slave," for which she has even earned an Oscar in the category of the best-supporting actress, back in 2014.
Caption: Lupita Nyong'o being emotional after winning the best-supporting actress for "12 Years a Slave" at the 86th Oscars, 2014. (Published on Mar 11, 2014)
More About Lupita Nyong'o:
The celebrated actress, Lupita Nyong'o, was born on March 1, 1983, in Mexico. Lupita was born to Kenyan parents and raised in Kenya, Africa.
Talking about her parents, her father, Peter Anyang' Nyong'o is a former college professor, who was elected to represent Kisumu County in the Kenyan Senate in 2013.
And her mother, Dorothy, is the managing director of the Africa Cancer Foundation and as well as has her own communications company.  She has a younger brother named Peter Nyong'o, who was her date in Oscar 2014.
Caption: Lupita mentioned and opened about her brother Peter Nyong'o in an interview with Ellen (Published on Mar 3, 2014)
Lupita graduated from Hampshire College in United state with a Bachelor degree in film and theater and later in 2012; she pursued her Master's degree in acting from Yale school of Drama
She started her career as Patsey in 2013 film '12 years a slave,' for which she won the best-supporting-actress award and became the first Mexican and the first Kenyan actress to win an Oscar.
She even won several awards for her work in 12 years a slave such as Acapulco Black Film Festival Award, African-American Critics Association Award, and much more. She was also nominated for many movies like Queen of Katwe, the jungle book too. 
The exciting news for her fans is the fact that she's featured in the upcoming movie, Black Panther alongside with the talented actor, Chadwick Boseman.
Lupita Nyong'o is an inspiration to many actors as well as the one who is willing to choose acting as a career!
Stay with us for the emerging updates on Lupita Nyong'o!