Entertainment
Maggie Sajak Bio Uncovers Age, Family, Songs & Facts
Maggie Sajak is an American country singer and TV personality...her bio and age are given below...her birthday falls on the 5th of January...her parents are Pat Sajak and Lesly Brown...the longtime host of the Wheel of Fortune...grew up alongside a brother in her family...has released four songs...some facts about her are given below...learned to play on guitar was...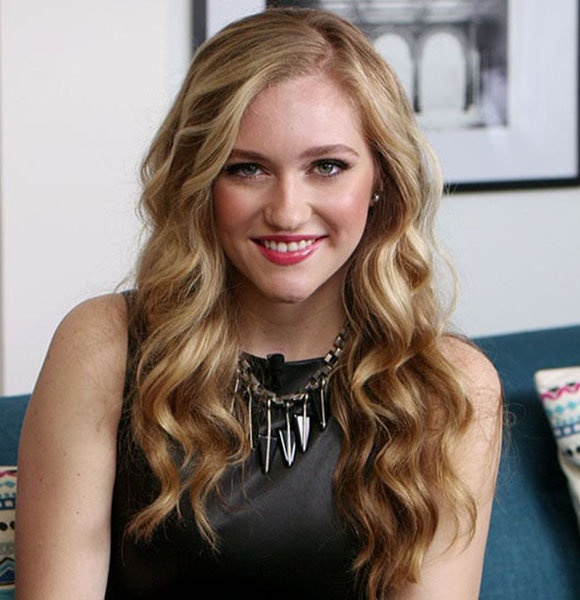 Maggie Sajak is one of the several country artists who rose to prominence in the late 2000s. She released her first single, First Kiss, in 2011 and followed that up with two more singles.
Apart from her career in music, she is also a talented TV personality; Maggie has appeared in Wheel of Fortune seven times, with six of them as a hostess of the show in 2020.
Maggie Sajak: Parents & Family
Maggie is the daughter of two talented people. Her father is Pat Sajak, the longtime host of the Wheel of Fortune, and her mother is Lesly Brown Sajak, a former Playboy contributor, and a professional photographer. Her parents married on the 31st of December 1989.
More On Her Mother:- Lesly Brown Sajak's Married Life, Profession
The singer has an older brother named Patrick Michael James Sajak, who was born on the 22nd of September 1990.
Her Music Journey, Songs
Maggie was interested in music from a very young age. She started playing guitar when she was 12 years old. The first song she learned to play on guitar was one of Jewel's songs, who is also her biggest music idol and inspiration.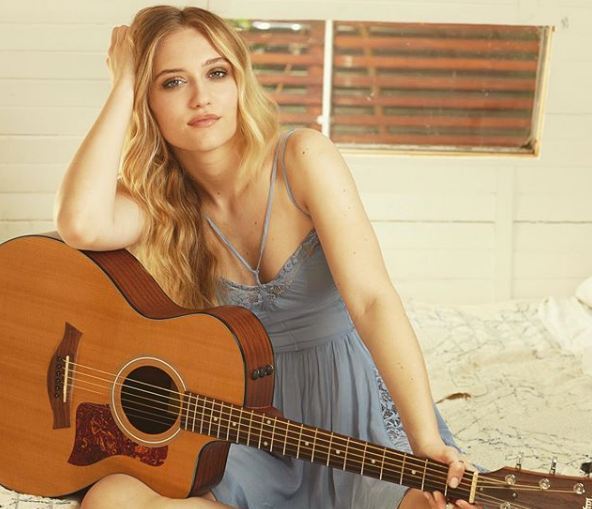 Maggie Sajak poses with a guitar (Photo: Maggie Sajak's Instagram)
Apart from guitar, she also knows how to play the piano, mandolin, and ukulele. 
Maggie got her love for country music from her father. She grew up in a household where country music was constantly played, and this influenced her music taste. 
At age 16, she released her first single, First Kiss, in 2011. Her father also played his part in promoting her music career. He played her song on his show in 2012.
More About Her Father:- Pat Sajak Wife, Married, Partner, Gay
Maggie went on to release two more singles: If I Was Gonna Go in 2012 and Wild Boy in 2013.
Then, in 2013, she released the video for her first single. The music video, which was directed by CMT Music Award-winning director Trey Fanjoy, was uploaded on YouTube on the 31st of July 2013.
In that same year, she recorded a song titled Live Out Loud. The song was written honoring a teenage pediatric cancer patient and her friend, Muriel Walters. She released the song on iTunes and donated all the earnings from the sales towards cancer research.
Bio / Facts About Maggie Sajak: Age, Birthday
Maggie was born on the 5th of January 1995 in Baltimore, Maryland, the United States.
She attended Princeton University. She wanted to become a doctor but is taking both her music and her medical career together.
The singer has also tried her hands at modeling. She did a college fashion-themed shoot with Teen Vogue while she was at Princeton.
She appeared on the Wheel of Fortune for the first time in 1996, when she was just one year old.