Entertainment
Marie Forleo Is Married And You May Just Know Her Husband!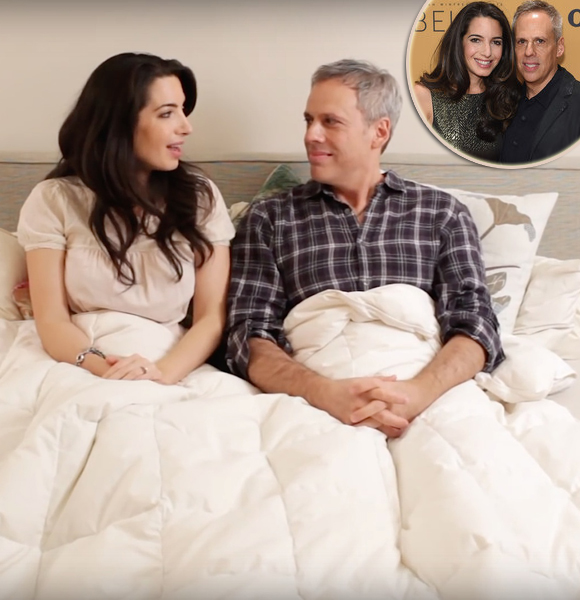 Marie Forleo, better known for her motivational YouTube series MarieTV is undoubtedly a very popular internet sensation. Popular for the motivational videos on YouTube, Marie is one of the famous and successful vloggers, who has more than million of subscribers on her YouTube channel.
But what do you know about her personal life? Do you know that this gorgeous YouTube sensation is already married? Who is her husband? Well, if these are the questions striking your mind, then I suggest you keep reading!
Marie Forleo's Married life!
If you have subscribed to Marie Forleo's YouTube channel, you must have come across the videos, where she has introduced her love interest. But if you are still unknown about his identity, we're happy to help.
Marie is now married to American actor and acting coach Josh Pais. Although the wedding date remains a mystery, Josh has been appearing in Marie's video, where she reveals that Josh is not just her life partner but is also a business partner.
In Marie's YouTube video named "How To Live In The Movement" published in January 2011, you can see Josh where she introduces him as her fiancé.
Caption: Marie Forleo's "How To Live In The Movement" with Josh Pais published on January 13, 2011.
Likewise, Maire too has shared images of Josh on her Facebook. On September 21, 2014, Marrie shared an image of her and Josh from Zach Bliss and Jennifer Ferrin's wedding.
It seems that Marie's success and achievements were impossible without her husband Josh's effort. We hope that this pair will mount more success in the days to come with each other's help and support.
A little more about Marie Forleo
The YouTube sensation Marie Forleo was born on December 7, 1975, in New Jersey. She is an entrepreneur graduated from Seton Hall University with a degree in finance in the year 1997.
Her YouTube channel has more than 370,000 subscribers. In additional to motivational videos, Marie also shares videos related to health, hygiene, diets, and workout. Here is one of her crunch cardio dance class video from YouTube.
Caption: Marie Forleo's her crunch cardio dance class video from YouTube.
Likewise, Marie has many quotes, which have been an inspiration to many people who believe her as their idol. Here is a popular quote of her related to success.
"Success doesn't come from what you do occasionally, it comes from what you do consistently."
"To be responsible, keep your promises to others. To be successful, keep your promises to yourself."
As the owner of MarieTV, Marie Forleo International, and B-School, Marie was interviewed by Tony Robbins, a world-renowned motivational speaker for his Money Masters DVD collection.
She was also invited by Richard Branson to South Africa at his Centre for Entrepreneurship to mentor up-and-coming entrepreneurs. From the prolific career, Marie not only has gained popularity, followers and respect, she also enjoys an incredible net worth, which Marie prefers keeping out of the limelight.