Entertainment
RHOM's Marysol Patton Took Mother's Advice After Divorce With Husband? 2018 Marital Status
American actress, Marysol Patton, known for her appearance in Real Housewives of Miami, has not only been confined to her identity as a reality star but also has been skilled with the arts of public relations and entrepreneurship. The creator of The Patton Group based in Miami, Marysol, has achieved success and fame with her talents.
However, talking about her personal life, she did not have an easy past. Be it her divorce or her family tragedies, she has seen some dark days, but she found a way to overcome these traumas emerging stronger than before.
Growing Up From Troubled Past, Divorce From Husband
Marysol, at the age of 51, did not just reach that age. She had to go through some family adversaries along with her troublesome love life. She was raised under the wings of her parents who loved her dearly.
Marysol, who still has a close relationship with her mother, was there with her mom through her life troubles that included health issues along with a personal relationship with her husband.
Previously Elsa suffered a botched plastic surgery in the past after going through several procedures. Not only did she had a horrible plastic surgery but also she suffered from a stroke back in March 2013.
During that time Marysol's parents were almost on the verge of ending their relationship. In the meantime, Elsa recovered from the stroke which also kept her relationship with her husband intact.
However, Marysol is not as lucky as her mother in terms of her marital life. She had to go through two divorces. Marysol first faced divorce back at around 2001 when she separated from her first husband.
The separation allowed her to put her energy into creating a name for herself while she ran one of the renowned public relation firms in town.
However, she later decided to give a relationship another chance. She married French businessman Phillippe Pautesta-Herde. The ceremony was held in Aspen, Colorado, in March 2010.
The couple had a loving relationship until two years later they decided to part their separate ways. Their relationship reached a dead end resulting in the divorce in 2012. The news of their divorce was revealed in an episode of RHOM by Marysol while giving work commitment as a result of their separation.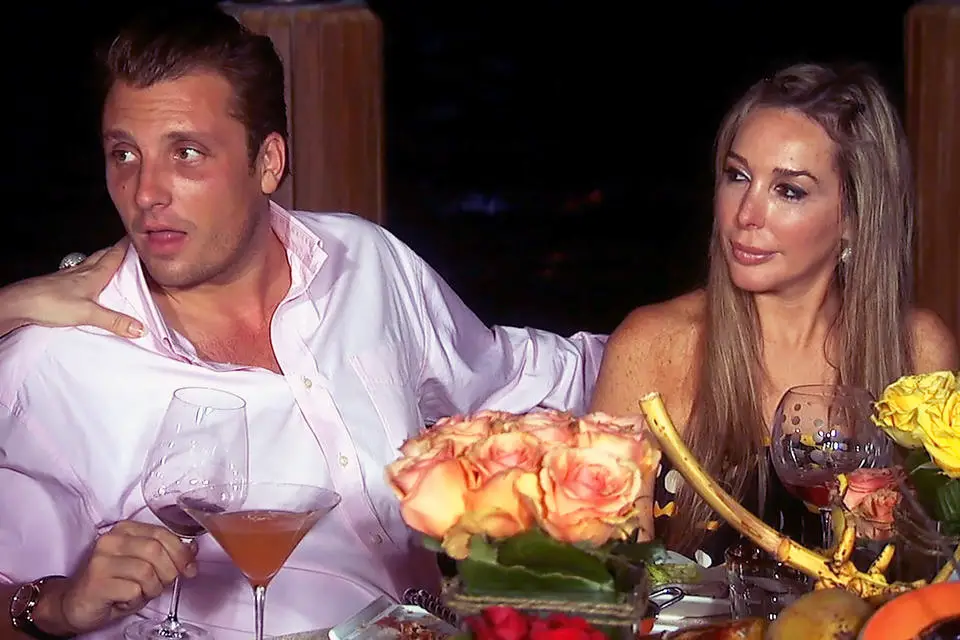 Marysol with husband Philippe before their divorce in 2012 (Photo: Bravotv.com)
Turns out even after their separation the pair still cared for each other and remained friends. In a September 2012 interview with Wetpaint, Marysol talked about the couple's divorce. Further, she told in the interview,
As a married couple, I wasn't a good wife for him and he wasn't the right husband for me.
However, the Florida native doesn't have any regrets regarding her divorce. Her mother, Elsa, also supported her in the decision and comforted Marysol telling her it was the right thing to do.
Gets Cozy With New Beau At The Beach
Despite her two divorces, Marysol was still open to the idea of dating. She even appeared on Millionaire Matchmaker and pleaded Patti Stranger to find her a lover. Not long after, she was spotted with a man, who appeared to be her new possible boyfriend.
In August 2015, the celebrity with a net worth of $15 million was captured with a man named Hardy Hill in the Miami beach. Fans suspected the two were dating as they looked comfortable in each other's company.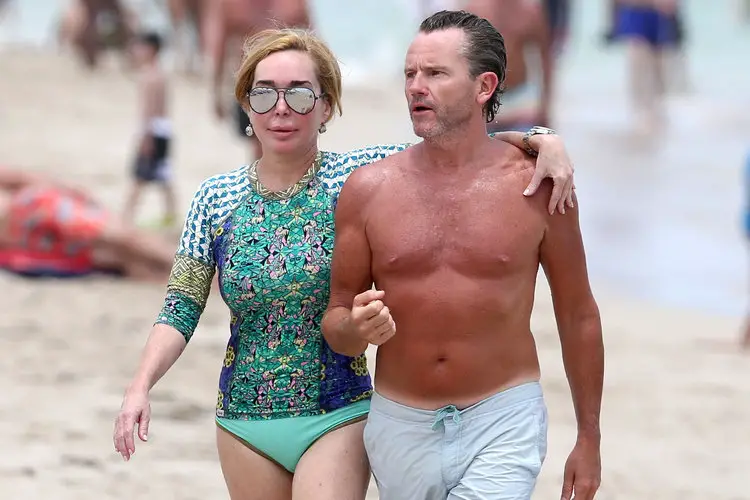 Marysol Patton and Hardy Hill enjoy their time at Miami beach in August 2015 (Photo: Bravotv.com)
However, no further information regarding the couple has surfaced in the media. The fate of the relationship has not been disclosed as of 2018. Marysol, who had revealed her intention of getting married for the third time back in 2012, has yet to mention insights on her current love life.
Failure in two marriages might sound a bit sad, but to Marysol, she takes it as a stepping stone to something better.