Entertainment
Where is Matilda Ledger, Daughter Of Michelle Williams Now?
Matilda Ledger is the only progeny of the famous Hollywood couples Michelle Williams and the late Heath Ledger.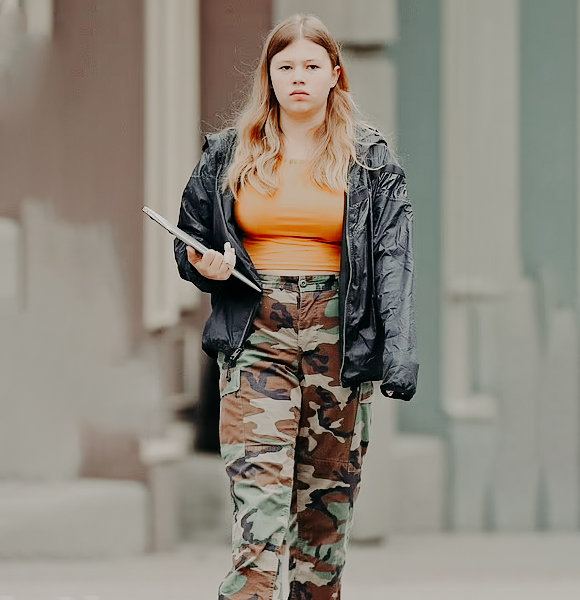 Matilda Ledger is the daughter of the famous actress Michelle Williams, best known for portraying the role of Marilyn Monroe in the 2011's film "My Week With Monroe." 
Michelle Williams First Husband:- Andrew Youmans Wiki: From Age to Engaged Rumors with Michelle Williams
Matilda is not the only star kid in the family, as she is now an elder sister. Williams welcomed her baby number two with her second husband, Thomas Kail, a theatre director, in 2020. 
Looking at Williams's sparkling career, many would feel that all is known about the actress and her family. But it might come off as a surprise that she has maintained a VERY! low-key life.
Matilda Ledger with her mother, Michelle Williams(Source- nowtolove.com.au)
Inside The Star Kid's Private Life!!
Despite Willams's hush-hush life, we have come to know that Matilda is a teen who will soon celebrate her sweet sixteen in October 2021. Unlike most teens, Matilda doesn't have social media accounts. Thus, all the information out in the media is either from her mother or stepfather, Thomas Kail.
Stepfather? Well, yes, Kail is actually Matilda's stepdad.  
Matilda's mother and stepfather got married somewhere around March 2020, secretly, before her baby sibling was born.
The couple first met on the set of "Fosse/ Verdon," where Williams was the lead actress and Kail was one of the directors. Soon romance blossomed for the two, and the rest is history!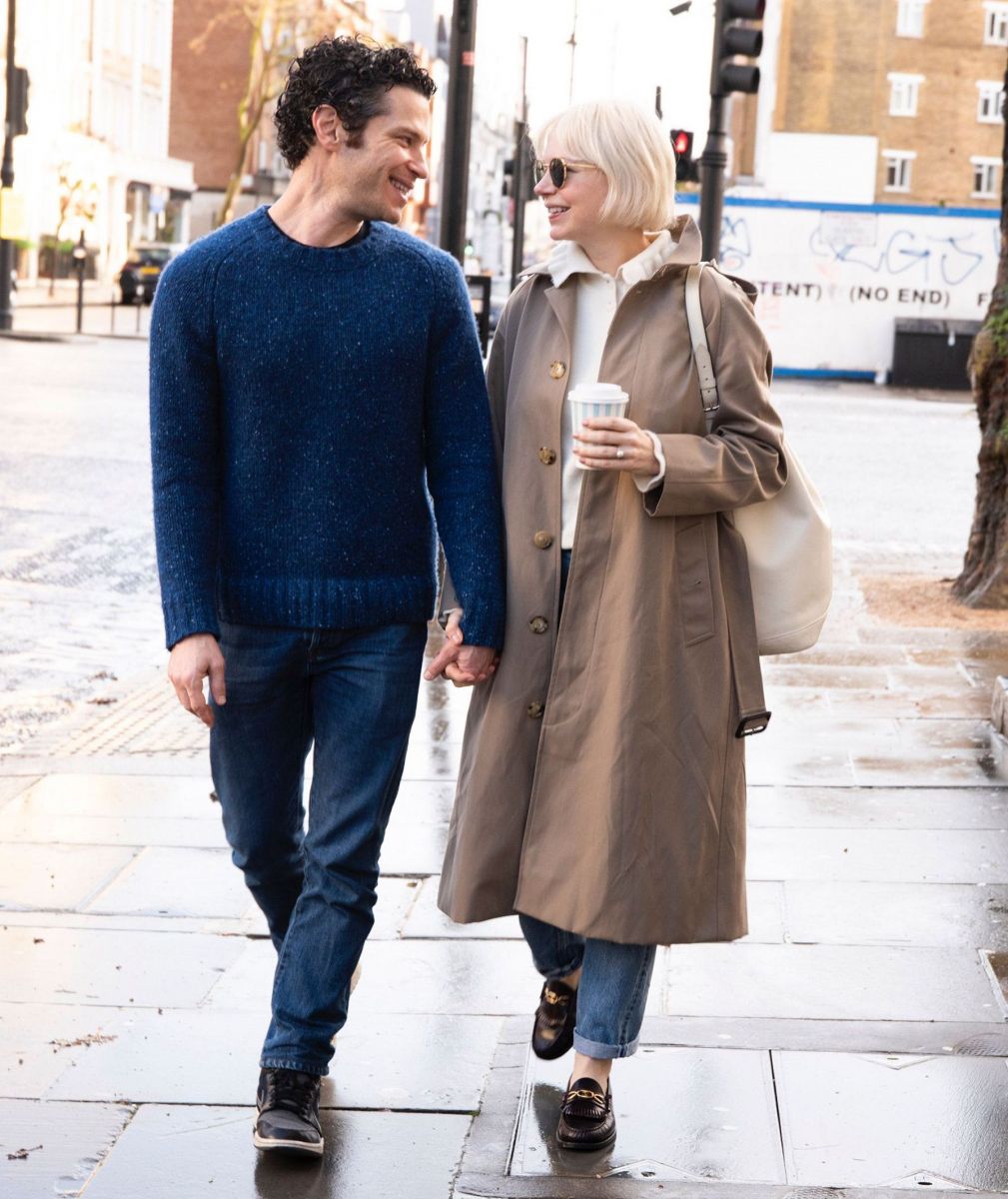 Michelle Williams (Right) and Thomas Kail (Left) enjoying their sweet walk (Source- Pinterest) 
However, they were not each other's first. Before Kail was married to the actress, Angela Christian and Williams was married to her ex-husband, Phil Elverum.
Williams and Elverum were married for a year and didn't have any children together.
So, now the big question is, who is Matilda's father? Well, does her surname ring any bells?
Is Matilda's Father One Of Hollywood's A-Listers? 
If you guessed Joker from The Dark Knight, you are correct! Matilda is the daughter of the late Australian actor, Heath Ledger.
The star kid's parents first met on the set of "Brokeback Mountain" in 2004. The two soon fell in love, and their daughter, Matilda Rose Ledger, was born on 28th October 2005.
Unfortunately, Matilda didn't get a chance to bond with her father while growing up, as he sadly passed away two years after she was born.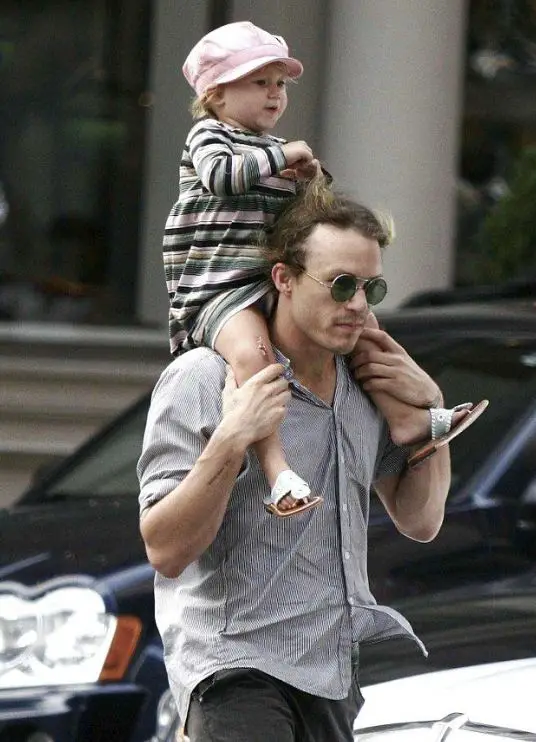 Heath Ledger with his daughter Matilda Ledger (Source- Pinterest) 
The late actor, aged 28, died due to acute combined drug intoxication on 22nd January 2008.
The award-winning actor's untimely death caused a lot of stir in the media, but the most debated topic was his will, as the late Heath Ledger's will sent his entire estate to his parents and sisters but not his daughter Matilda Ledger. 
Did Matilda Ledger Really Get Her Father's Wealth?
As it turns out, the legendary actor signed a will on April 2003, two years before his daughter was born, and as stated in the will, his entire inheritance would go to his parents and sisters.
However, Kim Ledger, Matilda's grandfather, gave the entire inheritance to Matilda. To make things clear, Kim quoted-
"There is no claim… Our family has gifted everything to Matilda."
Before Kim gifted the inheritance to Matilda, his brothers did not believe that he would control the situation well. The whole hesitancy started due to their family feud back in 1993 when Kim could not handle his father's estate and was removed as an executor. 
Mike, Kim's brother, quoted- 
"It plunged into enormous debt...Our only vested interest is to assure that Matilda is well looked after...
Despite all the uncertainty, Matilda became the sole holder of her father's inheritance. Thus, combining her father's legacy and mother's successful career in showbiz, she holds a net worth of around $20 million. 
Let's hope we'll hear more about the daughter of the legendary actor soon!!
Here's another fun fact- Matilda's godfather is the award-winning actor Jake Gyllenhaal, who had a very close bond with her father.
Know More About Jake Gyllenhaal:- Jake Gyllenhaal Wife, Gay, Kids, Sister