Entertainment
Matt Cardle New Girlfriend After Dark Days, One Who Cares Like Wife
English singer-songwriter, Matt Cardle has often been called a womanizer due to his reckless attitude towards women.
The former X Factor winner went through several affairs and even broke the heart of some women before he eventually realized that his relentless partying and drug-induced lifestyle would not be controlled unless he let a woman in charge.
And when he found the love of his life, he became a new and better man than before.
Past Girlfriends And Rumored Relationships
Matt's first known girlfriend was Lauren Cutmore, whom he dated before he became a famous singer. The couple first met at The Bull Hotel located in Halstead, Essex in 2006 where both of them worked part-time for a living.
Matt caught Lauren's attention when she saw him singing Duffy's famous song, Mercy at the bar's karaoke machine.
See Also:- Larry Hernandez Father To Four Kids, Who Is 'El Ardido' Singer's Wife?
The pair soon hit it off and eventually started dating. Matt and Lauren dated for nearly four years during which she supported her boyfriend's amid his struggling career.
However, when the time came for Matt to prove his loyalty towards his girlfriend, he failed bitterly. As Matt auditioned for the X Factor and even got selected by the judges, he suddenly decided to cut his girlfriend loose in desperation of increasing his female fans.
Matt mentioned to Lauren that the producers of the show had advised him to remain single if he wanted to win the competition. Even though he won the X Factor, his love life would never be the same as he was about to be involved in several pointless relationships, which never amounted to anything.
Nearly a year after his split from Lauren, Matt started dating Sarah Robinson, who previously worked as a backup dancer for the singer.
Sarah's ex-boyfriend, Blair Dreelan, had previously accused Matt of stealing his girlfriend. Blair mentioned that she would frequently compare him with Matt and place Matt as the superior singer between the two. Blair suspected Sarah of cheating on him with Matt and it later turned out to be true.
"I could tell there was something up when she came to see my band and asked if we could play her 'favourite song', Come ­Together by The Beatles ­– which is the song Matt was ­singing on the live show that week. The band looked at each other and said, 'We don't know how to play it'. We offered to learn, but Sarah just said with a distant look, 'Don't worry, Matt knows how to play it'."
Lauren soon dumped Blair and five weeks later in May 2011, she was spotted on a date with Matt. Matt and Lauren were first pictured heading out of the Shoreditch House, but the couple didn't look happy being photographed together as they may have tried to hide their affair from the public.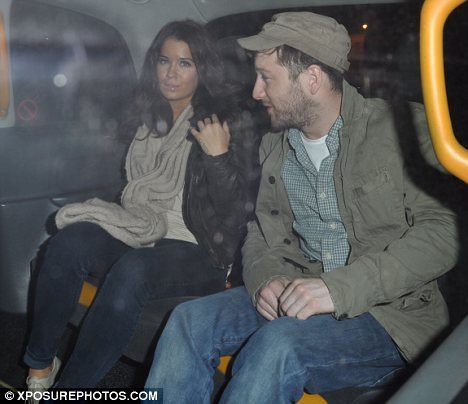 Matt Cardle gets spotted on a date night with Sarah Robinson in May 2011 (Photo: XPOSUREPHOTOS.com)
However, Matt's relationship with Sarah wasn't about to last long as he soon developed an addiction to drugs and alcohol. Matt started hooking up on Tramadol, which eventually cost him his 18-month-long relationship with Sarah. Matt said in an interview with the Daily Mail,
"I started eating Tramadol for fun if I'm honest. Then the first time I did Valium was on a flight to LA and that was it. Valium and alcohol are lethal together anyway. It's a muscle relaxant and your heart's a muscle."
After his failed relationship with Sarah, Matt was rumored to be in a relationship with Spice Girl, Mel C. The speculations had earlier started in August 2013, when the pair kissed while performing at the G-A-Y event.
Mel initially denied the dating rumors with Matt claiming him to be just a good friend. Talking to the Digital Spy, she said,
"Matt is gorgeous and he's not a bad on-screen boyfriend to have, but we're just mates. We were both so nervous about getting steamy together.

"I've never had to be passionate with anyone in a music video before, so it definitely took some courage."
But later Mel hinted that she could indeed be dating the singer as she made constant jokes about the two been involved in a relationship. Back in November 2013, she said to a reporter while leaving the ITV studio,
"He's in bed waiting for me! Haha joking!"
Later in May 2014, the couple attended the Radio Academy Awards together, which further added fuel to the dating rumors.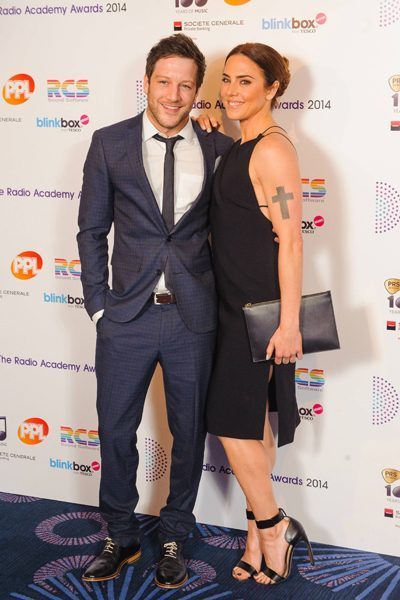 Matt and Mel C attend the 2014 Radio Academy Awards held at the Grosvenor House Hotel (Photo: OK.co.uk)
While posing for the red carpet, Mel C even mentioned that she loved Matt which indicated that the pair could be dating. Unfortunately, the relationship never turned serious and the pair soon parted their ways.
You May Also Like:- Cassie Scerbo, Several Boyfriend Stories! Relationship Status Now – Single?
Matt was later supposed to be dating the Celebrity Big Brother participant, Casey Batchelor after the two met at a London bar named Bluebird Chelsea, however, their fling didn't pass the trial period and the two soon called it quits.
Finally Found His Wife-Like-Figure
After several attempts at failed affairs, Matt finally decided to bring his life back to the track and give up his drug addictions.
Further, he found the love of his life who helped him get past his dependency on drugs. Matt started dating Amber Hernaman, a project manager and has been together with her since then.
Although he hasn't disclosed about their first meeting; the pair first came out as a couple, when Matt posted a picture alongside Amber via Instagram on 18 June 2017.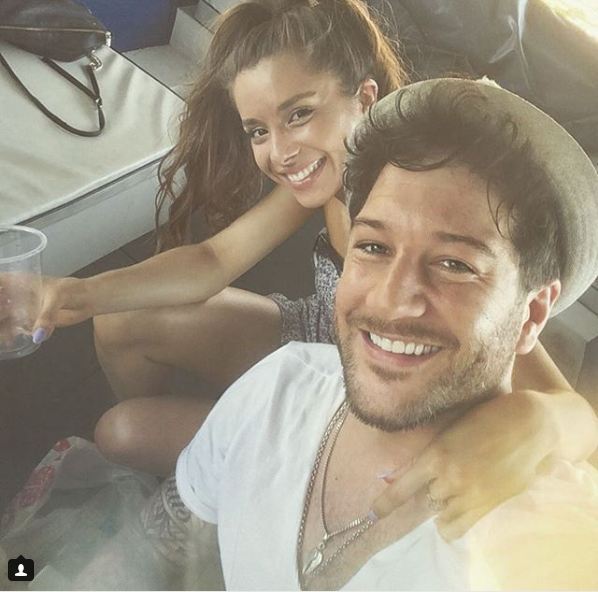 Matt credits her with helping him battle his addictions and stay clean after he checked out of the residential rehabilitation facility called The Priory. The couple has been taking things steady at the moment, and with wife-like-girlfriend in his life, Matt might never get back to the addiction.
Appearance in Gay Magazine
Apart from being a ladies' man, Matt also became a gay heartthrob when he appeared on the cover of Gay Times in 2012.
More From LiveRampUp:- Did Tomasz Schafernaker Raise Problems After Posing For Gay Magazine? Has Boyfriend In Secret?
He announced the news of his photo shoot with the magazine through Twitter on 16 March 2012, in which he wrote,
"Hey guys!! Gay Times Magazine with my new shoot and interview will be out on Wednesday... Glad you like the cover : ) xx"
Talking about his body Matt mentioned that he would rate his body four out of ten but he was still great in bed.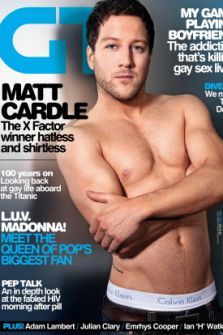 Matt appears on the cover of Gay Times in 2012 (Photo: Metro.co.uk)
Matt is not gay in real life, but his cover picture on the gay magazine encouraged other gay men to hit on him and think they have a shot with the singer.