Entertainment
Larry Hernandez Father To Four Kids, Who Is 'El Ardido' Singer's Wife?
Larry and Kenia met when she was 17 years old and have been together for 8 years. The first meeting was in Sinaloa after going to the funeral of an uncle from Kenya.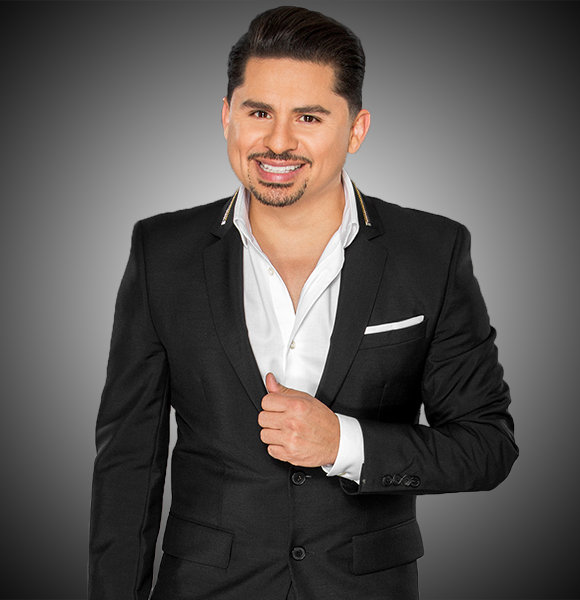 American singer, Larry Hernandez is apprehended for his work as the regional Mexican music genre. For his unique music choice, he was also named New Latin Artist of the Year by the Latin Billboard Music Awards in 2010.
Also, he has appeared in the reality series, Larrymania and doubled his fame. Not only he is a reality star, his wife is a reality star too. He got married to the reality star, Kenia Ontiveros, but this is not his first married life. 
Unlike his famous married life with Kenia, he has not much-revealed information about his first wife.
First Wife Name Revealed; Sons On Social Media
Living with the popular husband without a doubt makes the women popular. But in the case of the famous singer Larry Hernandez, the information about his first wife and marriage is not much known.
Also, the name of his first wife has not been revealed to anyone. He has two children with his first wife i.e., two sons named  Larry Hernandez Jr. and Sebastian. With their low-key married life, their marital bond could not last long.
See Also:- Did Brent Steffensen Split With His Potential Wife? Ends Dating Affair With Girlfriend But Not Professional Relationship
It seems his two sons are residing with their mother. Sebastian also took to Instagram with her mother and expressed his love towards her.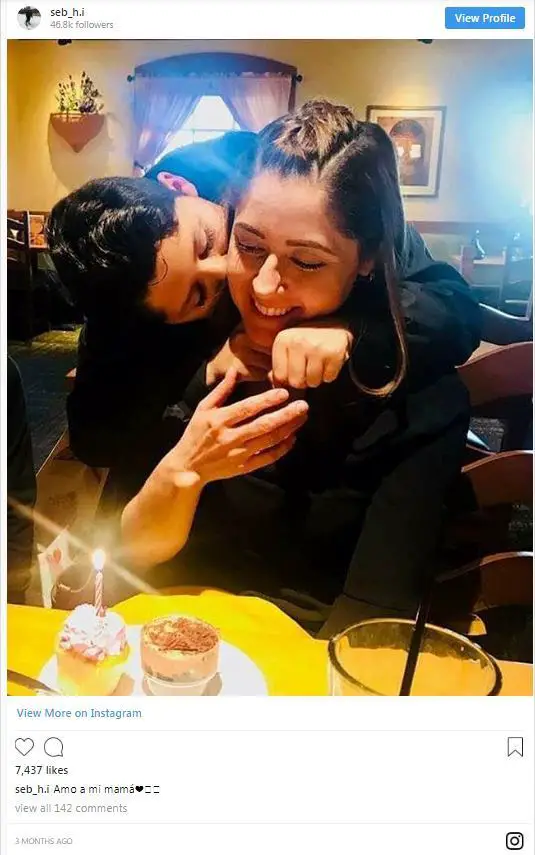 Larry's first wife and son Sebastian  (Photo: Sebastian's Instagram)
Though the name of his first wife is not known, one of his followers mentioned in the comment section of the Dailymail article that his wife name is Isabel. More than this, he has mentioned that he had an extra-marital affair when he was in a married life with his first wife.
You May Also Like:- Jared Haibon & Girlfriend Ashley Iaconetti Hyped For Marriage! Here's Their Talk On Wedding
Sebastian, not only expressed his love towards his mother but also he shared the picture with his popular father and brother on 29 April 2018.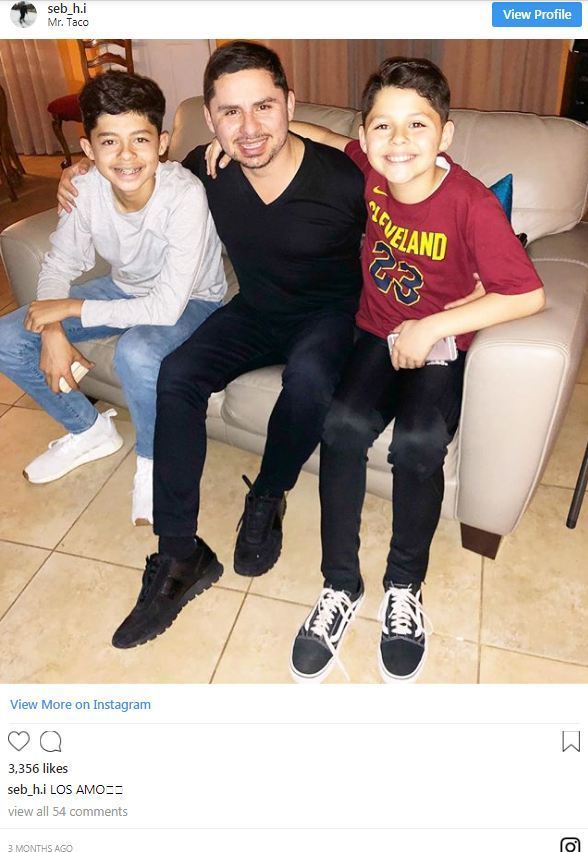 Larry with his two sons; Larry Hernandez Jr. and Sebastian (Photo: Sebastian's Instagram)
Moreover, both of the sons are usually featured on Larry's Instagram alongside with his new family. 
Second Wife With Two Daughters
The popular Regional Mexican artist, Larry Hernandez was a married man when he first met his second wife Kenia Ontiveros. He met the reality star Kenya when she was just 17 years old. The first meeting was in Sinaloa after going to the funeral of an uncle from Kenya.
On the first sight, Larry fell for the young beauty and eventually started dating Kenya. He got on his knee to propose her on the Mun2 reality series Larrymania where she said yes.
Don't Miss:- Sissy Spacek True Love - Husband & Young Daughter Fascinating Story
After Kenya accepted his proposal, the couple was waiting to finalize Larry's divorce. 
The couple welcomed their first child Daleyza Hernandez on 25 September 2010 and it is also said that Kenya and Larry's first wife used to live under the same roof when Kenya got pregnant with Daleyza.
Also after three years, Larry and Kenya welcomed their second daughter named Dalary Hernandez on 23 December 2013. When the couple was raising their two kids, the singer got arrested in 2015 due to kidnap and assault charges over a business dispute.
And Kenya had to live as a single mother while Larry was incarcerated. Kenya and Larry's mom got together a lot while he was in jail. 
The couple only exchanged the wedding vows in 2017. Though he kept the information about his first wife a great secrecy, he flaunts the love for his second wife all over the social media.
Also on Valentine's day, Kenia expressed that she falls more in love with him even after so many years on Instagram back on 14 February 2018. 
Larry, who has a net worth of $10 million, also flaunted his family time with his son and daughter on Instagram. Larry went to Disneyland with his son, daughters, and wife.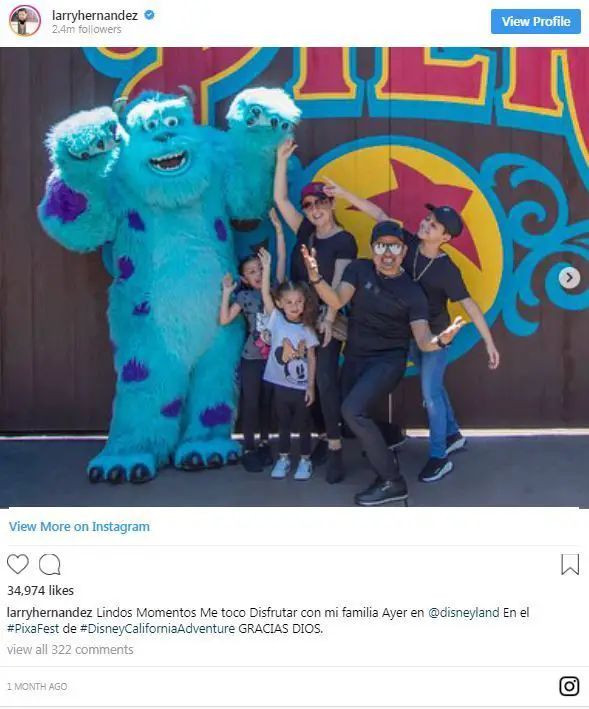 Larry Hernandez, wife Kenia, two daughters and son (Photo: Larry Hernandez's Instagram)
With his popular married life with 27-years-old Kenia, he had been blissfully living but on 29 December 2017, he had a severe accident after falling from a bicycle in which he lost several teeth and had to go through the surgery.​