Entertainment
Let's Take A Look At Matthew Le Nevez's Wife, Kids, And Charitable Efforts
Australian actor, Matthew Le Nevez is renowned for...parents raised Matt alongside...began to work on both American and...is in a relationship with his girlfriend...are parents to two...make Michelle his wife...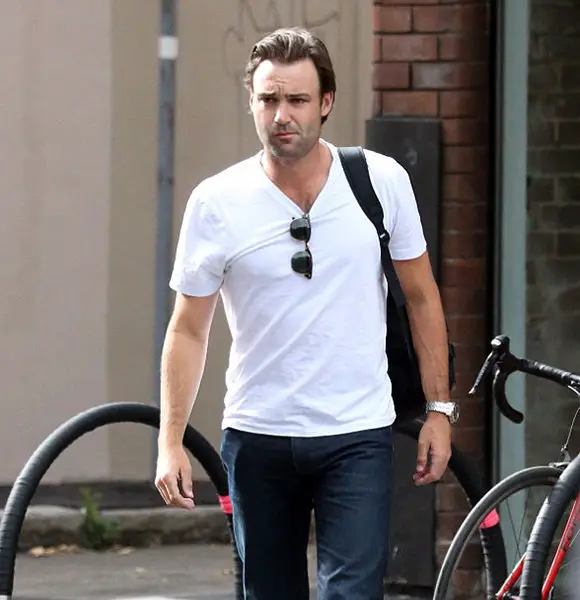 Each will have its own pathway to stardom. The Australian actor, Matthew "Matt" Le Nevez, is no expectation. He is best known for his performance in the television drama series Offspring as Patrick Reid. His best-known works include Man-Thing and The Tender Hook (2008).
Matt was born in Canberra, Australia, on 10 January 1979. In Kambah, he grew up in a half-Aussie, half-Hispanic home with his parents Ian and Heather, and his younger brother Tim. He went to Telopea Park School before moving on to St Edmund's College. Matt enrolled in Australia's National Institute of Dramatic Art (NIDA) when he was seventeen. At the age of twenty, he graduated with a degree in Performing Arts (Acting) in 1999.
The Beginnings Of His Career
For his first feature film, Garage Days, the heartthrob began his official acting debut in 2002 as a drug-addled rockstar. Before that, Le Nevez briefly took part in the Australian sci-fi series Farscape and a role in the adolescent drama Head Start.
In 2003, Le Nevez had a stellar performance in the ABC Television miniseries Marking Time as rugged Bullet Sheather. He earned an AFI Television Award in 2004 for Best Actor in a Supporting or Guest Role in a Television Drama or Comedy.
Discover:- Jai Courtney & Girlfriend Madly In love, Wife To Be? Gay Talk of Suicide Squad Star
The US-based Australian actor made his first American film debut as Sheriff Kyle Williams in the Marvel feature picture Man-Thing in 2005. Similarly, he appeared in the film Peaches alongside Hugo Weaving and Jacqueline McKenzie. Still, his portrayal of iconic Matthew Wales in the TV drama The Society Murders in 2006 earned Le Nevez great praise. Adding more to his award records, in 2006, he received the Logie Award for Most Outstanding Actor on Australian Television. 
As time went on, he moved on to work on different American and Australian television series and films. Arguably, his performance as Patrick Reid in the Australian television series Offspring is the most noteworthy and unforgettable moment of his career. Through the Australian series, the actor was able to cultivate a cult base. In recent years, he's been involved in numerous TV series as well as humanitarian projects. 
The Zing Romance of Le Nevez: Single, In Relationship, or Married?
Lez Nevez is known for keeping his personal and family life private, and he has only given limited details on himself and his relationships. We do know, though, that the 42-year-old actor is dating Michelle Smith, his girlfriend. The pair has two children even though they are not married: Levi, six, and Wren, three.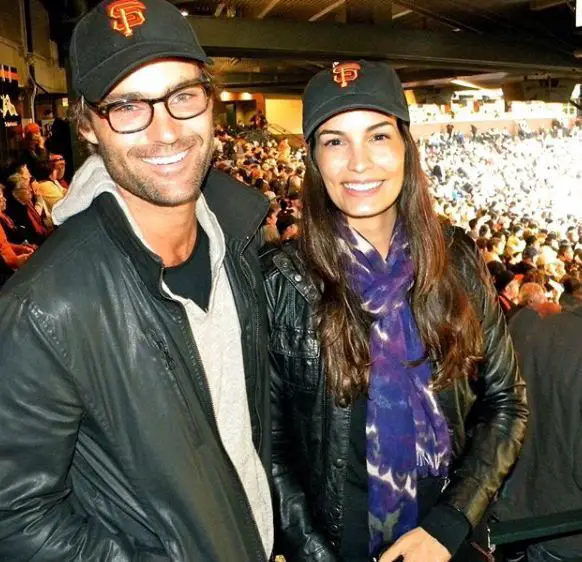 Matthew Le Nevez with girlfriend Michelle Smith in January 2017 (Photo: Matthew Le Nevez's Instagram)
The couple's lives seem to be going swimmingly: love and children keep them happy. Even then, it is unclear when Matt will marry and make Michelle his wife.
A New Charity Ambassador For PeopleStories.
It's no marvel that Le Nevez's desire to make the world a safer place chimed quite well with the goal of PeopleStories Charity, in addition to having previously made major contributions in impoverished countries.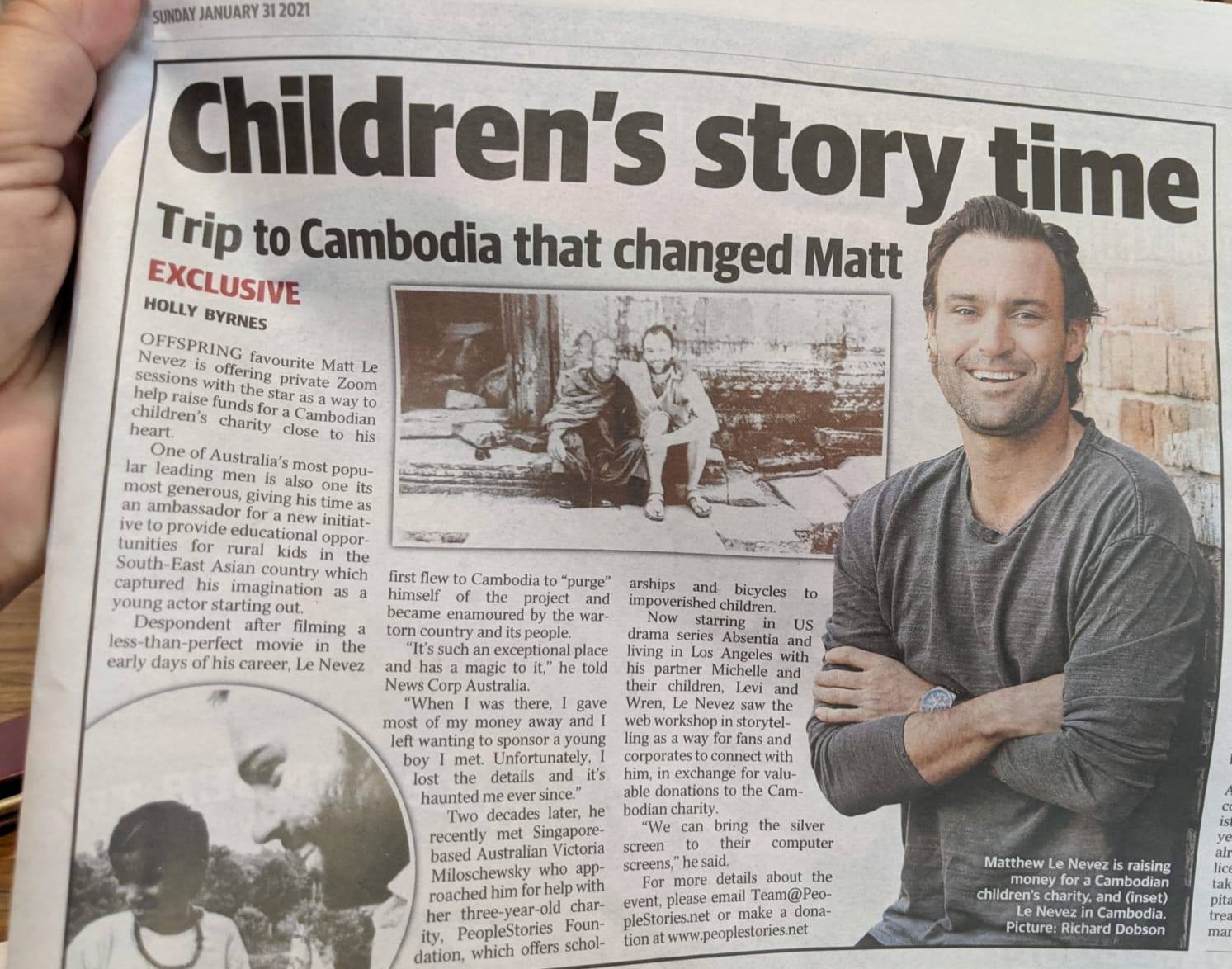 Le Nevez's Story While on Cambodia (Photo: PeopleStories/Instagram) 
The well-known actor has decided to help PeopleStories in its effort to educate Cambodian children. His primary task as a PeopleStories ambassador was to generate vital funds for 120 school grants for the coming academic year. Secondly, assist PeopleStories in constructing a school to transition rural Cambodian kid's education from "chalk and talk" to an e-learning era.