Michael Dapaah won't be seeing himself getting married anytime soon...he cheated on his girlfriend twice even after getting...also the eldest child in the family...ethnicity whereas his nationality is British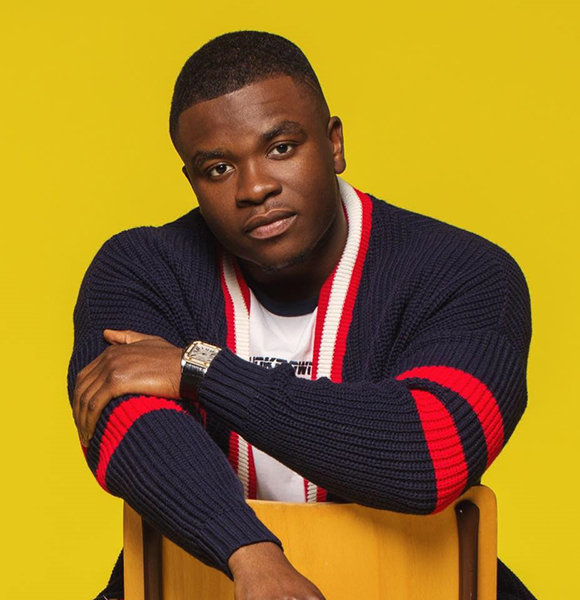 Michael Dapaah is a multitalented comedian renowned for his mockumentary series, Somewhere in London. In the mini-series, he was seen portraying his fictional persona called Big Shaq, which received favorable responses from viewers worldwide.
Moreover, the YouTube star has made great use of the platform and has garnered over 1.5 million subscribers.
Apart from his acting credits, Michael has released overall three singles under his stage name, Big Shaq. Also, his music video for the track Man's Not Hot has already amassed more than 300 million views on YouTube. In 2017, he even collaborated with acclaimed DJ Charlie Sloth for the single, Balance.
Age, Family, Ethnicity
Michael - height  6 feet & 2 inches (1.8 meters) - was born on 10th August 1991 in Croydon, South London. Both of his parents are natives of Ghana and had immigrated to the United Kingdom.
As a result, the comedian possesses African ethnicity, while his nationality is British. His father Joseph Dapaah is a doctor by profession.
Even though England remains his birthplace, the rapper hasn't forgotten his roots yet. He also visited Ghana in 2017 to spend time with his grandmother, who still resides there.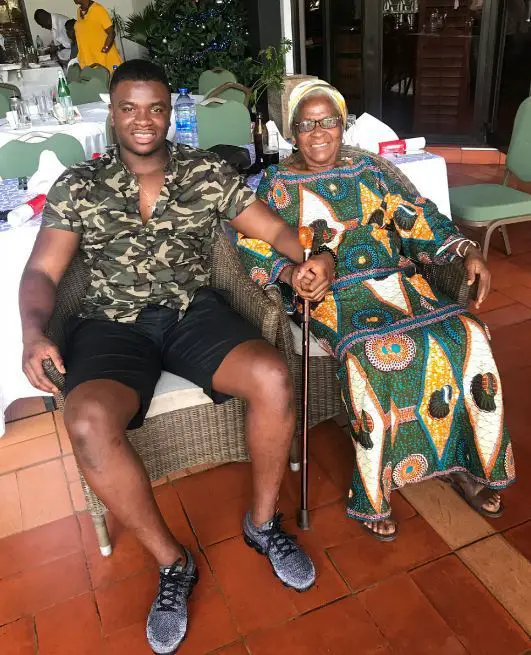 Michael Dapaah spends time with his grandmother during a visit to Ghana in 2017 (Photo: myjoyonline.com)
The 28-year-old artist is also the eldest child in the family. His brother Edward Dapaah is a frequent collaborator in his projects and even appeared in Somewhere in London. Likewise, his sister Heather Dapaah works as a hairstylist and also owns a saloon.
Is Michael Dapaah Married?
There is no denying that the director wishes to settle someday in life. In 2012, he had even jokingly tweeted about wanting his future wife to resemble Amerian singer, Faith Evans.
But, it's 2019 already, and no news or reports have surfaced that hint towards his marriage. There is a very high chance that the actor isn't married yet.
However, in 2017, he did reveal some interesting details about his dating life during an interview. The candid face-to-face exchange took place with the VICE news, and the rapper didn't hesitate to let out his messy relationships.
'VICE' Reporter :- Isobel Yeung & The Guy She Might Get Married To; Oh! She's Not Gay
The actor mentioned that he did cheat on some of his ex-girlfriends. When asked if he regretted cheating, the songwriter left the interviewer in shock with an unexpected answer.
In the words of the rapper, he cheated on his girlfriends even after getting caught. Although he didn't share details of his girlfriends, it did showcase his lack of commitment.
On top of that, if these patterns continue, fans won't be seeing Michael getting married anytime soon.
Net Worth, Earning
As of now, the YouTuber retains an impressive net worth of $ 1 million. His YouTube channel remains a crucial source of his income as his estimated monthly earning from it is up to $24,000.
Established YouTuber:- Antonio Garza Wiki, Age, Boyfriend, Siblings
Interestingly, in 2019, he also announced the second season of his hit show, Somewhere in London. So if the show does well like the first one, the actor will be raking in more cash.