Entertainment
Michael Oher's Life: His Football Journey, Blindside, and Family
Oher was compelled to move from one foster family to another due to a lack of adult direction and coherence. A golden chance led him to his first-ever breakthrough. With novels and a movie based on him, a summary of his life is available to the general public.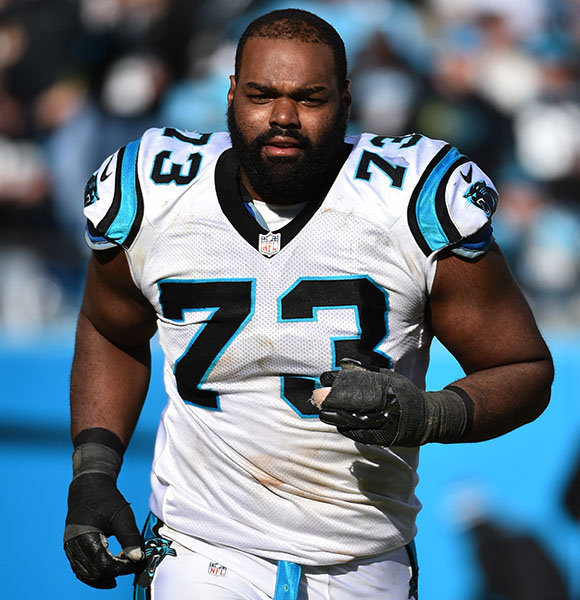 Quick Information
Wife/Spouse

7tiff4tiff (Instagram Name)

Siblings

10

Eye Color

Black

Hair Color

Black

Hair

Short

Weight

315 lb (143 kg)

Height/ How Tall? 6 ft 4 in (1.93 m)
College

Mississippi

High School

Briarcrest Christian School

Career

2008-present

Net Worth

$15 Million

Salary

$2.7 Million Per Year

Dating/Affair

No

Gay

No

Divorce/Split

Not Yet

Date of Birth May 28, 1986
Relationship Status

Married

Children/Kids

Yes

Sister/s

Collins Tuohy, Tara Oher, Denise Oher

Brother/s

Carlos Oher, Sean Tuohy Jr., Marcus Oher, John Oher, Deljuan Oher, Andre Oher, Rico Oher

Mother

Denise Oher (Real Mother), Leigh Anne Tuohy (Adoptive Mother)

Father

Michael Jerome Williams Sr. (Real Father), Sean Tuohy (Adoptive Father)

Ethnicity/Race

African-American

Religion

Christianity

Zodiac Sign

Gemini

Birth Name

Michael Jerome Oher

Profession

American Football Player

Birth Place

Memphis, Tennessee, United States

Nationality

American
Michael Oher is a former American football offensive lineman who spent eight seasons in the NFL, mostly with the Baltimore Ravens.
The Life of Michael Oher
Michael Jerome Williams, Jr. was born in 1986, right in the thick of the United States' crack cocaine crisis. He was one of 12 children born to a woman who had succumbed to the cheap and extremely toxic opioid, putting him on a perilous road from the start. 
Similar:- Robin Taylor bashes hateful Gay Comments received after his Married Life Revealed!
In his 2014 memoir, he stated that his mother would remember to buy groceries after she was off drugs and working. He says that she would do everything she could to make up for the wild rush to acquire anything she could before anybody else did. Oher's father vanished while he was young, and his mother, Denise, suffered from addiction for several years.
During his first nine years of school, he went to eleven different schools, repeating first and second grades with minimal adult guidance or coherence. At the age of seven, he was put into foster care and spent time in numerous care homes and on the streets.
A Chance That, In The end, Impacted His Life
During his freshman year of high school, Oher played football at a Memphis public high school. On the advice of Tony Henderson, an auto technician with someone he was briefly residing with, he sought admission to Briarcrest Christian School. 
"He wasn't a troublemaker or anything." Later, Henderson shared his experience with ABC News. "He was quite quiet and kept to himself." 
The unfortunate aspect was that Briarcrest's admissions committee couldn't think of a reason to enroll him, much less grant him a grant. In interviews, he scarcely talked, his reading skills were nearer to primary school, and tests revealed an IQ that barely crept beyond the national average.
Even so, Oher piqued the eye of the school football coach, who saw him as a recovery tale as well as a team possibility. Steve Simpson, the principal, felt pangs of pity; a boy who'd never been given a chance was given the challenge to improve his grades in another elite school. 
Simpson, however, changed his mind after a few months and allowed Oher in. After learning about his rough past, in 2004, Leigh Anne and Sean Tuohy, a couple with a daughter and son, welcomed Oher into their home and subsequently adopted him. They began to attend to his needs. 
The Blind Side
John Lee Hancock wrote and directed The Blind Side, a 2009 American factual sports drama film. The movie explores the tale of Oher, who transcended a poor background to join the National Football League. It is adapted from Michael Lewis's 2006 book, The Blind Side: Evolution of a Game.
On the other hand, Oher points out that the film and his actual life experiences differ vastly. In fact, before actually finding his adoptive parents, Oher spent his first several years at school surfing among the houses of his friends and foster families while participating in three sports (basketball, track and field, and football). In the film, Oher, Quinton Aaron plays, is depicted as impoverished and without a tie to athletics until a wealthy and caring family adopts him.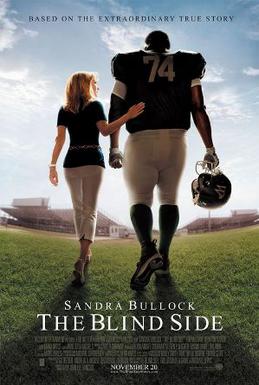 In his 2014 biography, I Beat the Odds, he stated, "I felt like it portrayed me as dumb instead of as a kid who had never received a consistent academic education and ended up excelling once he received it."
The player brings up a problem in the film that he saw right away. He admires Quinton's performance, but Oher was perplexed as to why the filmmaker chose to portray him as someone who had to be schooled to play football.
After witnessing several scenes, he exclaims, " That's not me at all! While I was watching S.J. move around ketchup bottles or Leigh Anne explains blocking to me. "No, it isn't me!" he clarifies. Since I was a youngster, I've been studying the game."
'The Blind Side' drew so much attention that it frequently eclipsed his NFL career since the film followed him throughout his career, which had its peaks and valleys.
"People look at me and take everything away from me because of a movie," he said near the end of his career in 2015, adding, "They don't see my ability or the sort of player I am."
Micheal Oher Wife & Kids: Here's Their Photograph
Perhaps it's a 911 call or Oher's techniques to hide secrets; the player's wife has always been a topic of discussion. Sean Tuohy, his foster brother, shared a photo on Instagram in 2015 that includes members of the adoptive Tuohy family. A child sat on Oher's lap, as well as a lady who goes by the Instagram handle 7tiff4tiff, were included in the post. 
Sean Tuohy, his foster brother, poses with his family during the Panthers Training Camp on August 10, 2015. (Source: Sean Touhy's Instagram)  
The DP of the lady (7tiff4tiff) plainly hinted that she might be the wife, while the postings suggested that the youngster in the image may be Oher's child.
Finally, despite what the naysayers say, Oher was a terrific player during his golden days, and as a result, he amassed a phenomenal net worth of $15 million.