Entertainment
Michelle Yeoh To Let Fans Know When She Gets Married! Found The Right One After Divorcing Former Husband
Michelle Yeoh To Let Fans Know When She Gets Married! Found The Right One After Divorcing Former Husband. Michelle Yeoh got divorced from her husband after few years of their marriage, only to find love in her fiancé. She has been asked about the date of her marriage time and again, and Michelle has assured her fans that she would let them know when it happens. But still, the question remains when will she get married?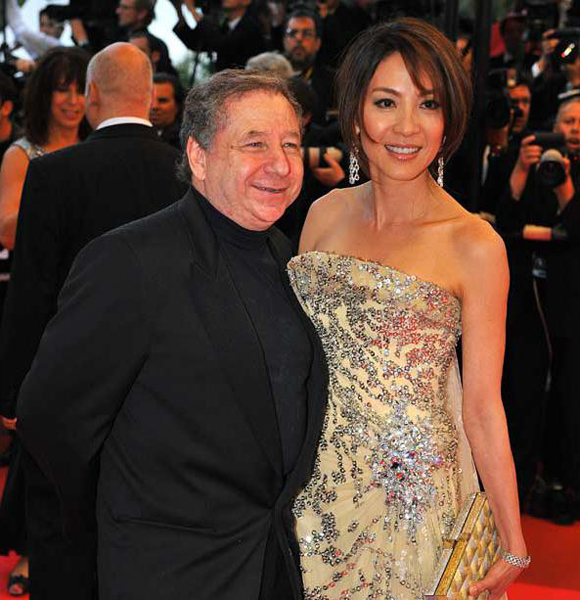 Life is unpredictable; one might taste failure in a relationship, but that does not mean you will not have a successful relationship later in life.
Actress Michelle Yeoh shares a similar scenario, as she too got divorced from her husband after few years of their marriage, only to find love with her fiancé.
Well, engagement creates hype about the wedding date; Michelle has also been asked about the date of her marriage time and again, answering to which Michelle has assured her fans that she would let them know when it happens. 
But has she already revealed the date? Or is still keeping the detail a mystery? Let's dig in to find that out!
Michelle Yeoh Found The Right Man But When Will They Marry?
Michelle Yeoh has been dating her fiancé, Datuk Seri Jean Todt for a long time now; they are an engaged couple since 2005.
She calls her fiancé, Datuk her significant other, and when Michelle's father former MCA vice-president, chairman and state adviser, Kian Teik died at 89 back in November 2014; obituaries in various media published Todt's name as her spouse.
The incident raised questions upon the marital status of Michelle. However, she clarified the situation and commented on her rumored marriage to Todt, mentioning that she is yet to tie the knot.
Many events have taken place in our lives in recent years and we have not been able to find an appropriate time.
Moreover, she assured people that she would announce her marriage publically when it happens.
"We will certainly not get married secretly, we will publicly announce it,"
She further added,
"Although we are not officially married, we have been together for so many years. He and I are regarded as each other's respective significant other in our families,"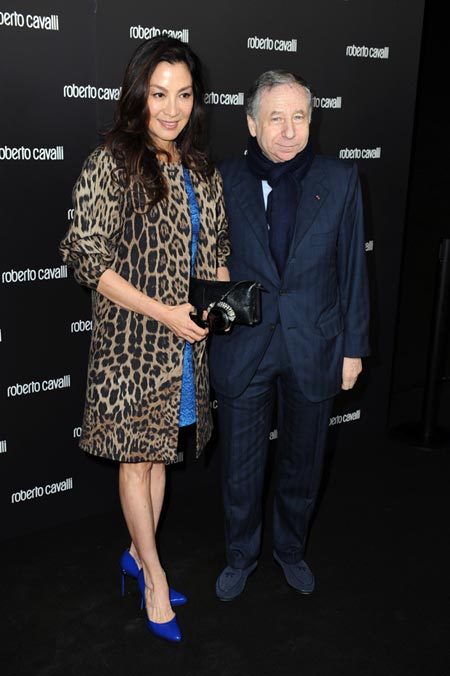 Caption: People waiting on Michelle Yeoh and her fiance, Datuk Seri Jean Todt to finalize their wedding date.
Photo credit: hype.my
In January 2016, reports circulated that Michelle could exchange wedding vows with her long time fiancé, Todt in March 2016. However, during a television show in China, the host asked Michelle her wedding date, to which she smilingly replied,
"I am quite free in March."
Michelle's wedding date has been the matter of interest for her fans, but sadly, the couple is yet to reveal the date of their marriage, possibly due to their busy professional obligations.
The curiosity of Michelle's wedding is still at the peak, as she is asked everywhere regarding the matter.
When Michelle made an appearance in Hong Kong for Crouching Tiger, Hidden Dragon in March 2017, she was kept forth a question about her wedding date, to which Michelle replied,
"[Todt] is very busy himself. We haven't seen each other in four weeks."
 
After hearing her answer, she was asked if there was no time to prepare for the wedding, to which she answered,
"No time! This year will be very busy. I will probably be doing two to three more movies this year. [The wedding] probably won't happen this year."
 
Moreover, when asked about the chances of wedding being next year she said,
"I don't know!"
Uncertainty hovers around their wedding till this date, but we hope that they take out time from their busy schedule to escalate their already beautiful relationship.
Before Todt, Michelle Yeoh was in a marital relationship with Dickson Poon- a wealthy D&B Films executive. Michelle got married to Dickson in February 1988, only to get divorced in 1992.
Michelle is close to Poon's second wife and although she does not have children of her own; she is a God mother of her former husband, Poon's daughter.
More About Michelle Yeoh:
Michelle Yeoh was born in Ipoh in West Malaysia as Yeoh Chu-Kheng on August 6, 1962, to her parents Janet Yeoh and Yeoh Kian Teik, who are of Chinese ethnicity. Michelle, who is also known as the queen of martial arts, had her first passion for dance.
She started the formal training for ballet from the young age of 4. At the age of fifteen, she moved to England to study at London's Royal Academy of Dance.
However, Michelle suffered a spinal cord injury which shattered her dream of becoming a prima ballerina. Despite the setback, she managed to finish her bachelor's degree, focusing on choreography and drama.
Yeoh later participated in Miss Malaysia pageant and won the title as well. Additionally, she also won the title of Miss Moomba in 1980's in Melbourne, Austrailia.
Michelle faced the camera for the first time for a commercial in 1984 with star Jackie Chan. Michelle is best known for her performances in "Crouching Tiger, Hidden Dragon" and her cameo in "Tomorrow Never Dies."
She was nominated for the BAFTA awards in the category of Best Actress in 2000 for her performance in "Crouching Tiger, Hidden Dragon." She has also made appearances in "Kung Fu Panda 2", "The Children of Huang Shi," "Reign of Assassins," and many other movies.
Michelle is one among the highest paid Chinese-language actresses in the world and highest paid actress in Asia. No wonder her net worth amounts to $ 40 million!
Stay with us for the emerging updates on Michelle Yeoh!