Michio Kaku currently has a net worth of...in a long-lived relationship with his wife...welcomed two daughters...existential questions on god and religion...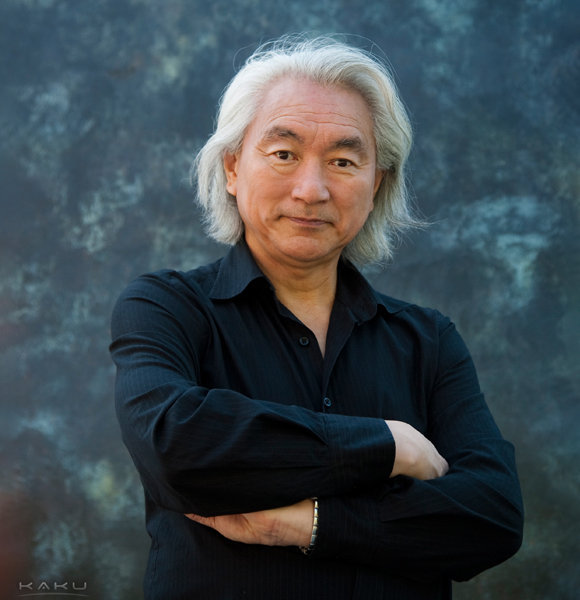 Michio Kaku is a theoretical physicist and science author widely known for popularizing scientific theories through various TV Shows. In the realm of science, he is recognized as a co-founder of String Field Theory. Whereas in media, many know him for hosting BBC programs such as Time(2006) and Visions of Future (2007).
Apart from hosting his science shows, the physicist has appeared as a science expert on numerous talk shows and news panels.
He is also the author of New York Times books like The Future of the Mind (2014) which explore mind-boggling concepts such as consciousness, A.I and telepathy.
Biography: Family, Ethnicity, Education
Michio was born on 24th January 1947 in San Jose, California.
His late grandfather had immigrated to America to volunteer during the 1906 San Francisco earthquake. So, although his father and mother were from Japan, they were of Tibetan ancestry.
Famous Theoretical Physicist:- Stephen Hawking Dies At 76
The author was curious at the field of physics ever since his learning days. During a National Science Fair in high school, he made a home-made atom smasher built all by himself in his parents' garage.
In 1968, he completed his B.S in Physics from prestigious Harvard University and did his P.h.D four year later from the University of California.
Age, Marriage, Kids
At the age of 72, the physicist is in a long-lasting relationship with his wife, Shizue Kaku.
After their marriage, the pair welcomed two daughters; Alyson and Michelle Kaku. Even though Michio comes from a science background, he raised his kids in a diverse environment.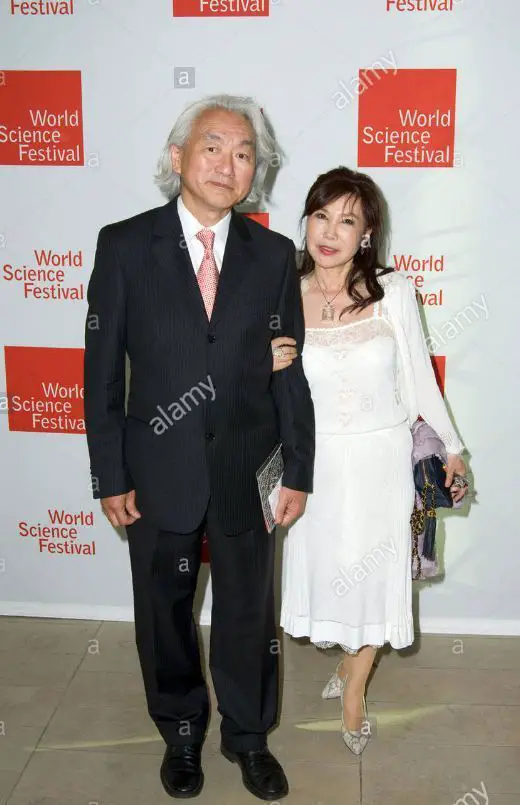 Michio Kaku attends the 2010 World Science Festival with his wife Shizue Kaku (Photo: alamy.com)
Michio never pressurized his kids into learning science but, instead helped to nurture their curiosity into the wonder and possibility of science. Moreover, he encouraged creativity and helped his daughter Alyson to learn cooking when she expressed her interest in it.
As of now, Alyson followed her passion and became a successful pastry chef. Also, his daughter Michelle isn't a physicist, but she is a neurologist at Boston University School of Medicine.
Views On God, Religion
The scholar, who currently has a net worth of $ 5 million, has expressed a rather thought-provoking view on his belief in god. For him, the term god has variable meaning like every culture on our planet.
 Similar:- CNN "Fareed Zakaria GPS": His Married Life, Religion and Controversies
As a scientist, he believes that it is impossible to both prove and disprove God since many laws govern the universe. He hasn't given a straightforward answer yet, and it is understandable since science is about coming to conclusions after a repeated set of experiments and unbiased results.
So, with the height of progress in science, Michio neither identifies himself as a true believer nor an atheist. He is still trying to learn as much as possible to give a rational answer to this existential questions on god and religion, that everyone come across.