Mikaela Shiffrin enjoyed a career-best season in...embedded her name in the history books for... revealed dating boyfriend Mathieu Faivre a fellow skier who she met during one of the their...was already an advance learner and the ski trainer did not have any idea to which age group to... snow queen went onto claim three consecutive Slalom World Title in 78 years, bagged 3 gold and one silver in World Cups and held two gold and one silver in Olympics representing the...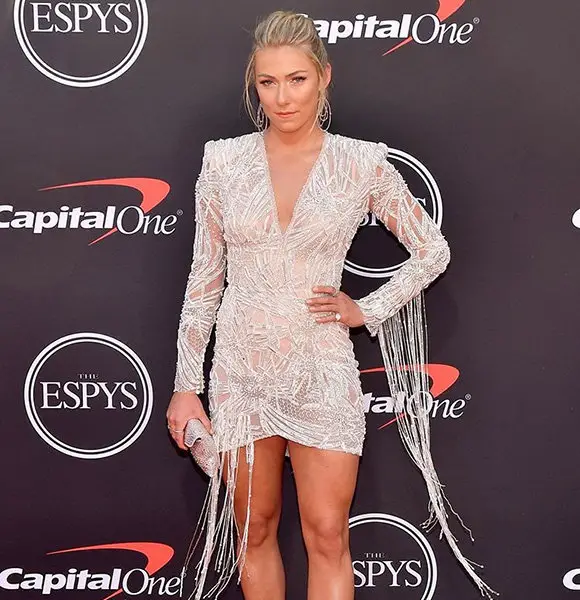 Continuing a tremendous run in the Audi FIS Ski World Cup with her fourth consecutive victory at the venue, Mikaela Shiffrin enjoyed a career-best season in 2019.
The alpine skier yet again embedded her name in the history books claiming seventeen wins in World Cup, two world titles, and four Crystal Globes in 2019. Colorado's pride was also the youngest Slalom Champion in Olympic skiing history at the age of 18. Since then, Mikaela has prospered in her career.
Dating Skier Boyfriend
While most of Mikaela Shiffrin's teenage years were spent in the snow-filled mountains skiing and competing for World Cups and championships, the alpine skier managed to find love from the same.
In 2017, she admitted to dating boyfriend Mathieu Faivre, a fellow skier whom she met during one of their skiing competitions. The world-class skiers fell in love, however broke up eventually.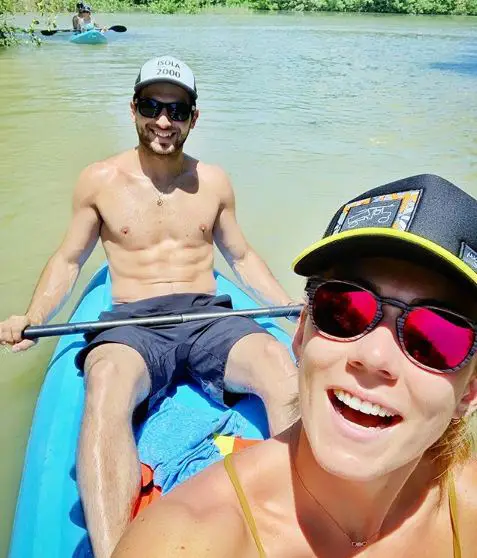 Mikaela Shiffrin and boyfriend Mathieu Faivre enjoying holidays in May 2019 (Photo: Mikaela Shiffrin's Instagram)
The pair was managing time for each other and carry on their long-distance relationship. To fill in the cold distance, they used to takes turns to visit each other and post pictures on their Instagram. While the fans speculated a marriage, their relationship took a sad turn. Nonetheless, both of them have not deleted each other's pictures from their social media. Maybe, they ceased the relationship in not-the-worst-term. Mikaela's last post in regards to her former boyfriend was made on June 25, 2019, while Mathieu uploaded the same pictures just a few days earlier.
Bio: Family, Height, Weight
Known as the lady with the Golden feet, Mikaela Shiffrin was born on 13 March 1995 in Vail, Colorado. She was raised alongside her older brother Taylor in a family of four. Her parents Jeff Shiffrin and Eileen, also the former ski racer had an immense influence on her career choice. Mikaela is a family person, is very close to her parents. We can only imagine the agony when she lost her dearest dad on February 02, 2020. In an interview with NBC Sports on May 13, 2020, she shared,

"I enjoy talking about my dad with pretty much anybody.....I mean the more I talked about it the more I feel like people are thinking about him and remembering him..... and that's I guess that's one positive....... I don't know if that's the right word for it.... but... um yeah... I as far as navigating the emotions..... I'm really just trying to put those in a box away.... and you know deal with those one....here's a little bit more time...."
 
Prior to that, she lost her grandmother (mother's side) on October 22, 2019. While she was just recovering from the death of her Nana whom she addressed as an angel, she felt shattered with another loss of a family member.
Mikaela started practicing skiing at the early age of five, the athlete was an advanced learner, and the ski trainer did not have any idea as to which age group to assign her. Now, she has already played two Olympics and one of her coaches is her mother herself.
Former Skier Tragedy:- Bode Miller Bio, Baby, Daughter Death, Wife
As a teenager, Mikaela's height of 5 feet 7 inches (1.70m) and weight of 64kgs helped her cut through the snow quickly. After gaining overall skiing knowledge from Burke Mountain Academy in Vermont, Mikaela started to pick up the pace.
At age 18, she became the youngest Slalom champion and continued her dream run. As of now, she is the most demanded athlete in the sport. 
Net Worth, Records
Mikaela Shiffrin's numbers are nothing short of a miracle. The American record-breaker went past 50 wins in World Cups after just eight seasons of the competitive sport in 2019.
Explore The World Of NFL:- LaVar Arrington Married, Net Worth, Now
Begining the winning tally at the age of 18, the snow queen went onto claim three consecutive Slalom World Title, three gold and one silver in World Cups. She also held two gold & one silver in the Olympics.
At the age of 24, the American skier has already mustered a net worth of around $3 million, which is by far the most by a youngster in the sport. After an excellent start to the 2019 campaign, the ski phantom is at the peak of her career's height. However, she took a break for over a year after her father's demise. Covid-19 and her back injury assisted to stretch her break period. Currently, Mikaela is thinking about her Beijing matches, her third Olympics game. She has not yet decided which race she'll pick, but it's probable that we'll see her in the Winter Olympics 2022.