Entertainment
Who Is Mike Scott's Girlfriend? Dating Life, Children, Family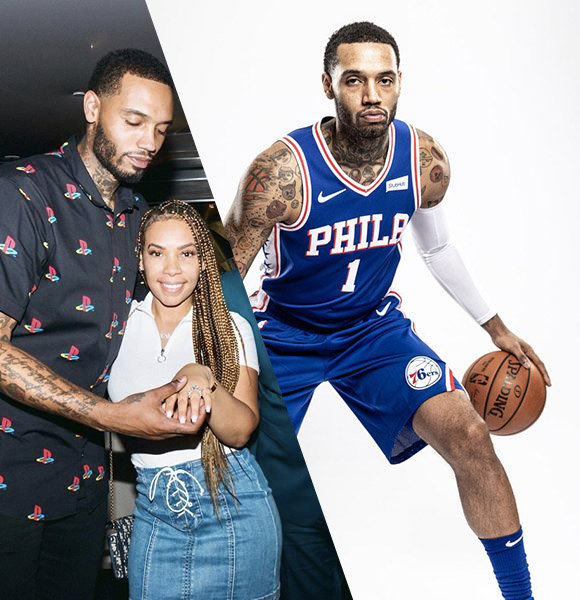 NBA star Mike Scott is one of the prized possession of the Philadelphia 76ers. His title of the sixth best-paid player of the team in 2016 makes the statement evident.
Moreover, his salary received a significant increase of about 10 percent during the 2019 season. On top of that, he will receive $5,005,350 as per the projected salary of 2020.
Mike Scott's Girlfriend
Mike is engaged to his longtime girlfriend, who goes by the username mommyess on Instagram. His fiancee's real name remains a mystery to date.
Talking about their union, they got engaged on 14th September 2019.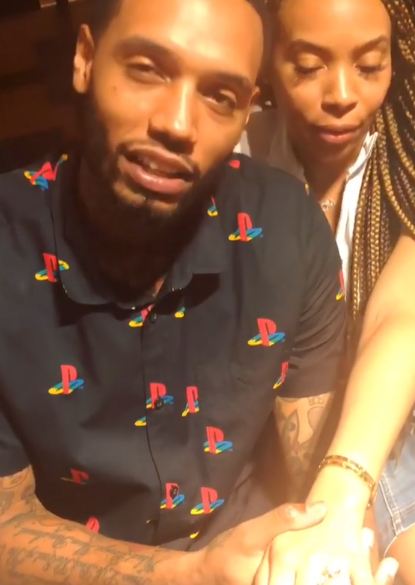 Mike Scott and his fiance as seen right after their engagement on 14th September 2019 (Photo: mrchrisdajeweler's Instagram )
One of the highlights of their auspicious moment that day was their engagement ring that garnered significant attraction. After all, he put forward the big question by offering her the 3.26-carat diamond ring custom made from Atlanta based jewelry showroom mrchrisdajeweler.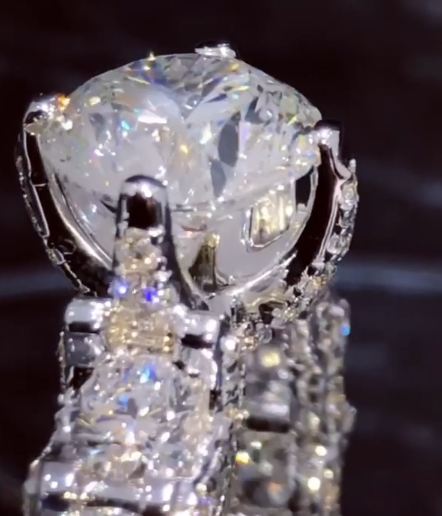 A glimpse of the 3.26-carat diamond ring Mike Scott presented to his girlfriend during their engagement in 14th September 2019 (Photo: mrchrisdajeweler's Instagram)
Although the pair got engaged in 2019, they had already stepped towards parenthood a few years back. Together they share two childrens, son Jeremiah Scott ( born on 10th March 2016) and daughter Nori Scott (1st January 2018). 
Tattoo
Mike's has heavily engraved his body with several tattoos full of diverse images, especially emojis. Yup, turns out that the basketballer has taken his knack for emojis to a whole new different level. 
Courtney Lee's Tattoo :- Married, Family,NBA Draft
A wide range of emoji tattoos covers his both arms, such as that of a smiley face, fire, devil. Also, on his right arm, there's a tattoo of basketball. The later one does make sense considering his passion for the sport.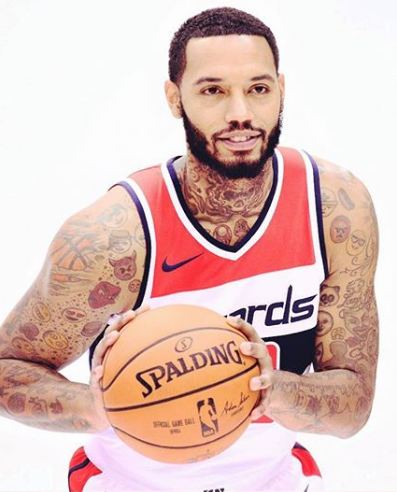 Mike Scott's tattoo embedded body (Photo: Mike Scott's Instagram)
The list of emojis in his arms and neck goes quite long, but he hasn't yet disclosed the reasons or inspiration behind those tattoo's
Facts About Mike Scott Including Family, Age, Education :
Mike's birthday falls on 16th July, whereas his birthyear in 1988. Likewise, his birthplace is Chesapeake, Virginia.
The athlete finished his college from the University Of Virginia and played in the institution's team for four years.
Mike is the eldest son in the family as he has two younger brothers named Antonn Scott and Derrick Mackall.
His height is 6 feet & 7 inches (2 meters), whereas his weight is 107 kilograms (237 pounds).
The NBA icon's father, Michael Scott, worked for more than two decades in the Marine.