Courtney Lee is a 34-year-old basketball player playing for the Dallas Mavericks..information about his dating life is not...he is at the twilight of his career...grew up in a family with two brothers...went to college at...has a height of...has a few tattoos, and also pays special care to his hair...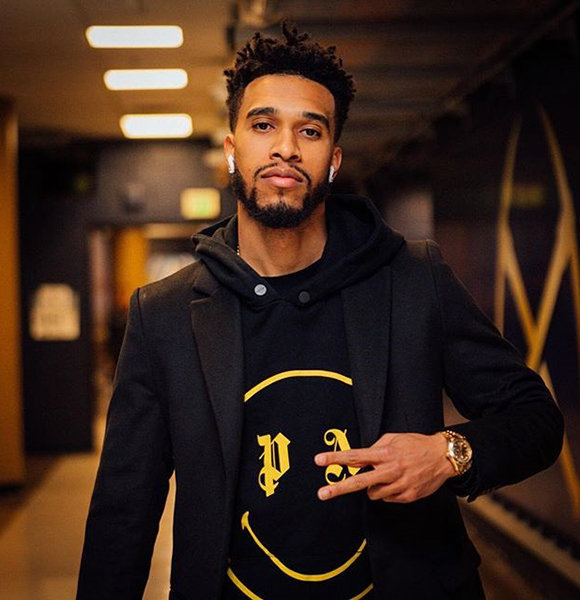 Courtney Lee is one of the best players to ever come out of Western Kentucky University, and the university also showed a grand gesture in retiring his jersey in 2015. The player, since declaring for the 2008 NBA Draft, has been performing at the highest level for eleven years now.
However, even though his game stats and performances are out there for everyone to see, the same cannot be said about his personal life. Courtney has managed to keep his private life as hidden as possible from the limelight.
Dating And Married Life: Does He Have A Wife?
The NBA star's dating life is almost non-existent from the internet. He has not put any information out there that could be remotely connected to his dating life.
In addition to lack of information, there also hasn't been any spottings of Courtney with a woman that could be considered his girlfriend. Considering the life of a typical NBA player, which consists of hookups, many dates, and relationships, Courtney's dating life is somewhat oxymoronic. He has no girlfriend, is not married, and does not have a wife, as far as what's out there on the internet.
However, Courtney did hint about his wish to have a girlfriend in a tweet back in 2012, but that tweet couldn't be taken seriously in 2019.
Courtney: Family And Career
The Dallas Mavericks shooting guard was born on 3rd October 1985, and at 34 years of age, is at the twilight of his career. Originally from Indianapolis, Indiana, Courtney was raised alongside two brothers, Anthony Lee Junior, and another unnamed sibling.
As for Courtney's parents, not much is known about them. His mother, Teer Butler, celebrates her birthday on 23rd September. However, no information is out there about his father, Anthony Lee Senior, who abandoned Courtney's family when the brothers were just toddlers.
Another Basketball Player:- Omari Spellman Girlfriend, Dating, Parents, Family
Courtney has a niece and a nephew, and he loves them dearly. He even posts pictures of them on his Instagram.
Born and raised in Indianapolis, Courtney attended Pike High School in Indianapolis, Indiana, and played for their basketball team.
After completing high school, he was recruited by Western Kentucky University to play for their college team. Courtney finished his college career as the all-time leading scorer at the university, a record for which he is tied with Jim McDaniels.
Graduating college with a degree in sociology and a minor in criminology, Courtney declared for the 2008 NBA Draft and was selected by the Orlando Magic. With a height of just 6 feet 5 inches (1.96 meters), he impressed during his time at Orlando with his quickness and agility.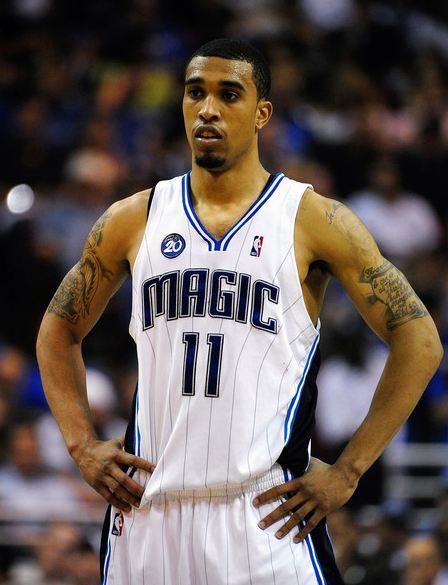 Courtney Lee playing for the Orlando Magic in April 2009 (Photo: Zimbio)
Since his debut for the Orlando Magic in 2008, he has gone on to play for 8 teams in the NBA top flight, namely - Orlando Magic (2008-09), New Jersey Nets (2009-10), Houston Rockets (2010-12), Boston Celtics (2012-14), Memphis Grizzlies (2013-16), Charlotte Hornets (2016), New York Knicks (2016-19). His latest move landed him in Dallas Mavericks, with whom he has been since January 2019.
Net Worth, Salary, And Life Outside Of The NBA
Getting straight to the thing that matters, Courtney earns a massive salary. He makes an annual salary of $12,759,670 and is the third-best player in the Dallas Mavericks team in 2019. Despite his salary figures being known to everyone, his net worth is not yet revealed.
A fashion junkie, Courtney is associated with a few fashion brands. He has advertised Loaded Docks Resort & Swim on his Instagram page.
In addition to being a fashion enthusiast, he also has a few tattoos. He supervised the detailing of a tattoo on his right arm, even doing some of the drawings himself.
Also Read About:-  Vince Carter Wife, Family, Net Worth, Retire, Now
Such specialized care about the tattoo has a serious reason behind it. And the ink tells the story of where Courtney's life had turned. The Mavericks player had the tattoo made in memory of Daniel Rumph, without whom, he wouldn't be where he is today.
On a style-related topic, Courtney is also very picky when it comes to his hair. He gets his haircuts from only one barber. He even used to cut his own and others' hair when he was in high school.