Mirai Nagasu is dating her boyfriend Darian Weiss...Mirai Nagasus net-worth as per 2019 is...graduated from the University of Colorado...Already at the young age of 14, she had won the US senior championship...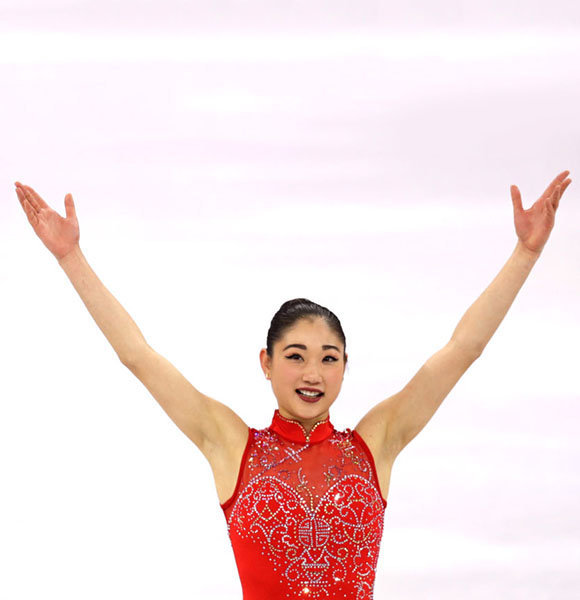 Mirai Nagasu is a prominent athelete in the American figure skating world. She made history by becoming the first figure skater to land a triple axel jump in 2018 winter games in Olympics. The triple axel is an extremly hard move in figure skating performed by only a handful of athletes.
Already at the young age of 14, she had won the US senior championship. Apart from being a figure skater, Mirai has also participated in ABCs Dancing With The Stars.
Mirai Nagasu Ethnicity, Education, Struggle
Mirai Nagasu grew up in California though she was born at Montebello on 16th April 1993, in the family of Japanese immigrants.
Her parents Kiyoto and Ikuko worked hard at their sushi restaurant in suburbia of Los Angeles, where Kyoto spent much of her time by helping as much as she could. She washed dishes at her parents' restaurant and sometimes slept at the storage closet while it was too late to return home after late night work and study.
She finished her schooling from Capistrano Connections Academy in 2011 and graduated from the University of California.
Also Read :-Captain of the U.S. Women's Olympic hockey team, Meghan Duggan Married At Age 31
Ever since Mirai was 12, she dreamt about perfecting the triple axle and worked hard to develop it.
She practiced ten excels for more than a year focusing on various aspects including speed, height, and even consulted sports psychologist from time to time. She kept her determination and confidence intact by learning from her failures.
But, along with her rigorous practice, she also had to pay for skating classes by doing a part-time job which involved clearing ice for the NHL's Colorado Avalanche. Meanwhile, her hard work paid off as she went onto win bronze medal for the US in 2018 Olympics by mastering the triple flip.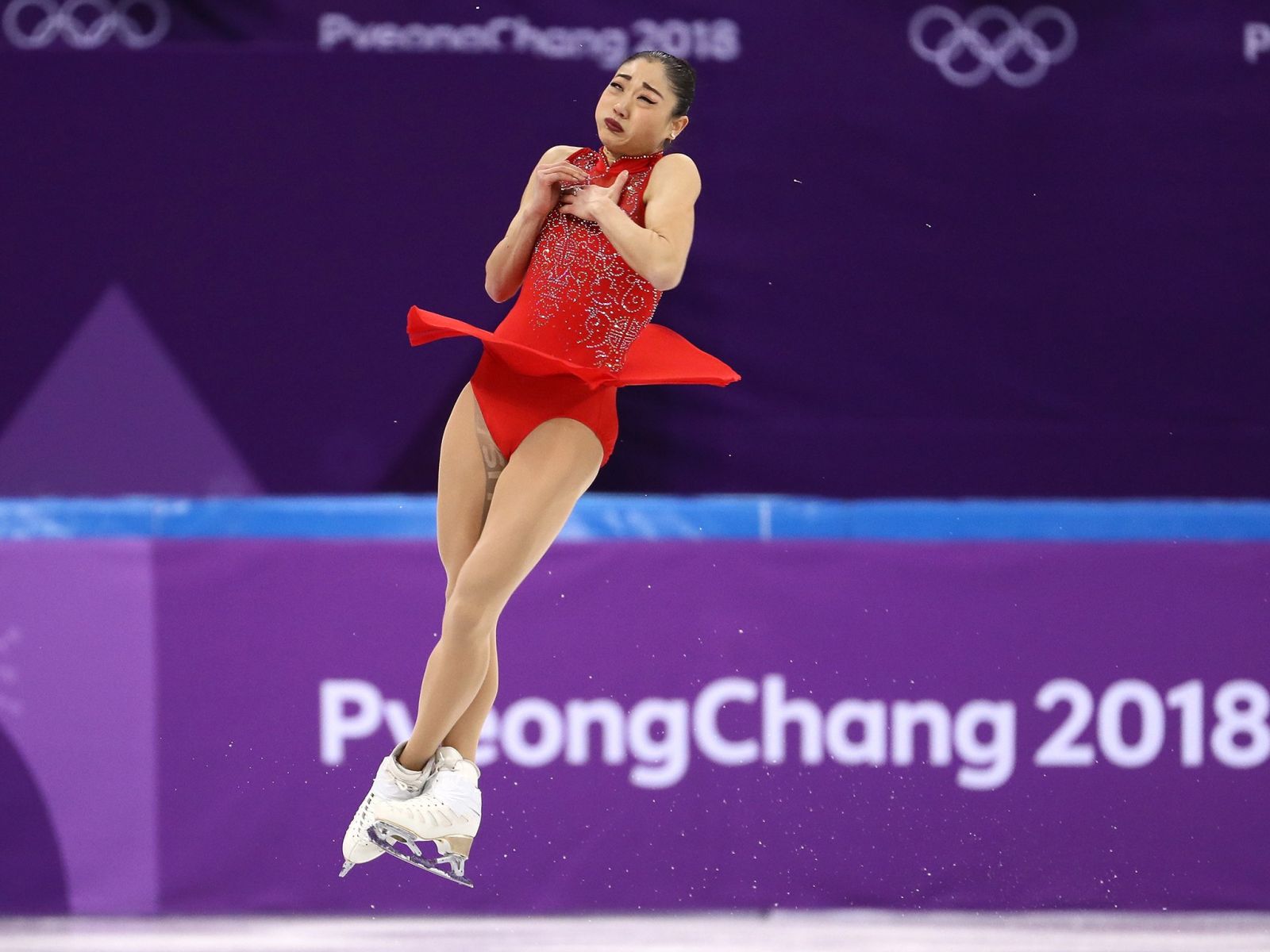 Mirai Nagasu performs the triple axle flip in 2018 Winter Olympics in PyeongChang (Photo: theindependent.com)
As of now, Mirai won't be participating in the upcoming 2022 Olympics, but she has no plans to retire any soon as she considers herself to be very young and too early to retire.
Her Supportive Boyfriend
Mirai Nagasu is dating her boyfriend Darian Weiss, an actor and ice dancer by profession. Darian has made small appearances in many notable movies and TV shows including Madmen and Days of our lives.
Recommended:- Olympian figure skater Tessa Virtue Married, Husband, Family
The pair started dating back in 2014, and as per Mirai, her boyfriend has supported her in many critical stages of her life.
He was present in the 2018 Olympics along with Mirai's parents to cheer & support her. Although the pair haven't got engaged to one another yet, they have managed to spend their time with each other on various occasions.
Net Worth, Height & Measurements
Mirai Nagasus net-worth as per 2019 is $500,000.
Though she isn't actively involved in figure skating on various tournaments, she has made appearances in many events that are relevant to the fitness and figure skating. Migari has also endorsed brands like Panasonic.
In terms of build, she has an average height of 5 feet and 3 inches(1.6meter) and weight of 52 kilograms. Her athletic body measurements are 35-26-35 inch approximately.