Entertainment
Mircea Monroe Needs No Dating App! She's Got a Boyfriend Now
You can be in a relationship or go out on dates at whatever age you like, but you can only find true love when Cupid blesses you.
Who wouldn't dream of a life-long relationship with their partner? However, not all people are fortunate enough to find a companion that loves them selflessly.
While some celebrities in Hollywood are openly ending their relationship, others are going back to their old love; and there are some who have just fallen in love.
Rejoicing her new love is Becky from Fifty Shades of Black. Guess Mircea Monroe, who portrayed the character of Becky, will no longer need a dating app. Well, let's find out who her boyfriend is.
Mircea Monroe Has Got a Boyfriend Now!
Mircea Monroe was born on March 11, 1982, in St. Louis, Missouri. She lived her childhood days with her parents in the Solomon Islands and Fiji as her father's work had him stationed in the South Pacific.
Standing at the height of five feet six inches, Mircea appeared on the cover of the September 2004 issue of Maxim. The blonde beauty is best known for appearing on Hart of Dixie and Episodes.
Active in the entertainment industry since 2004, with her debut in the film Cellular, Mircea has accumulated a huge fan following who is always curious about her love life. Well, Mircea has finally found her Mr. Perfect in six feet seven inches tall actor and comedian Stephen Merchant after being with several men in the past.
The love affair of the thirty-five-year-old Mircea and the forty-two-year-old Stephen was first confirmed when they were snapped together earlier this year in June in Los Angeles.
The pair was seen carrying a couple of grocery bags after stocking up on groceries at a Whole Foods store.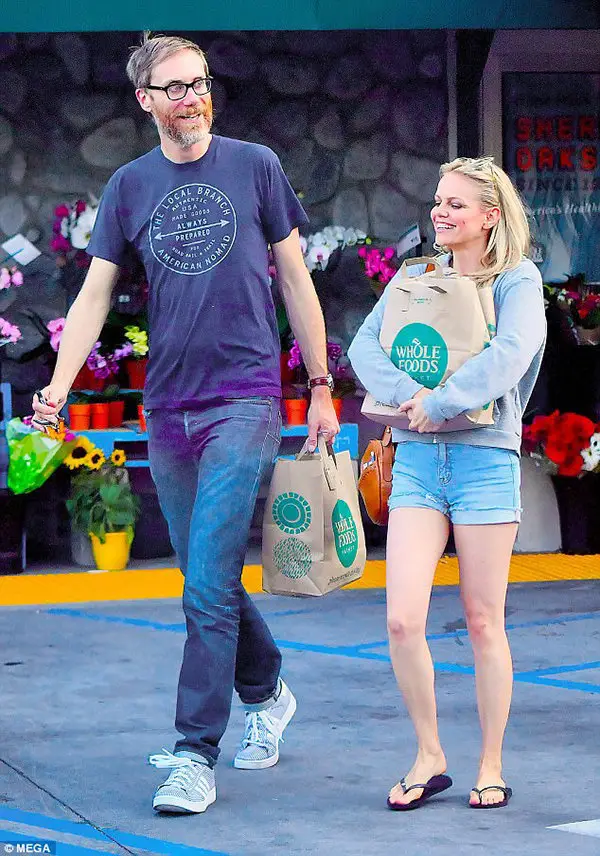 Caption: Mircea Monroe and her new boyfriend Stephen Merchant snapped together earlier this year in June in Los Angeles.
Photo Credit: Dailymail
After that, they started appearing together in public more often. The pair was seen again in an event in August. The multi award-winning British star joined his lady love at a party held in honor of her TV show Episodes. The couple looked blissful together while they cuddled up for a picture.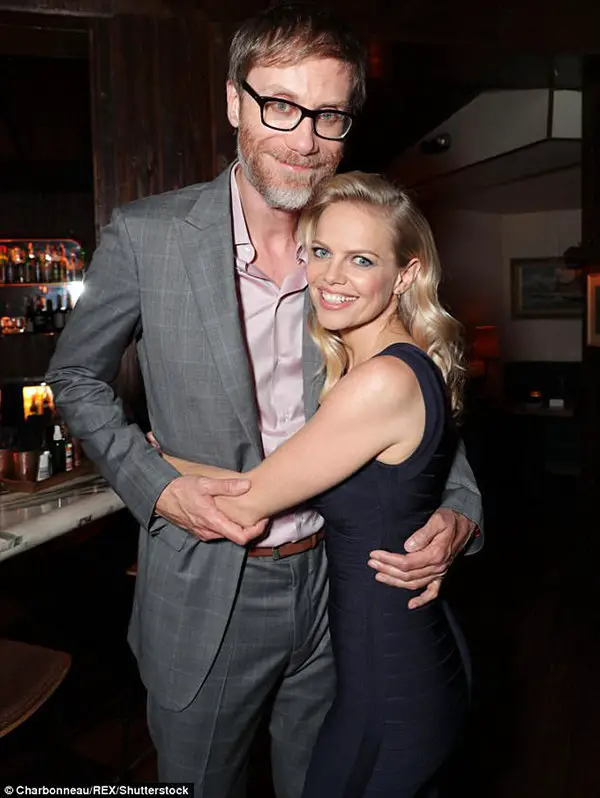 Caption: Mircea Monroe with her boyfriend, Stephen Merchant at a party held in honor of her TV show 'Episodes' in August 2017.
Photo Credit: Dailymail
Mircea and Stephen laugh together, shop together, and stay together. Now, how cute is that? Almost makes us wonder when they will take the next step into the married life, don't you agree?
Has Stephen found his soul mate in Mircea after dating several gorgeous ladies in the past? Stay connected with us to find out if Mircea will make Stephen her husband.