Miriam Nakamoto...Towering at the height of...has refrained herself from...Going through the process...the plutonic bond the two share...had a major impact on her life, as she...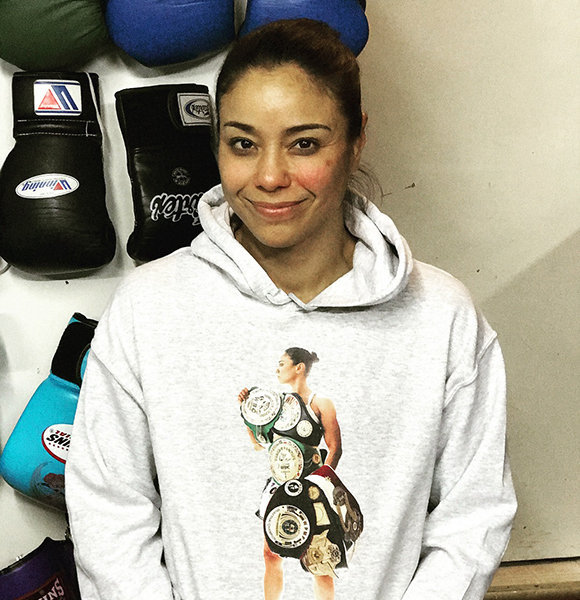 A retired prodigy, Miriam Nakamoto is a professional American female Muay Thai fighter and mixed martial artist of Bantamweight.
Towering at the height of 5 feet 9 inch (1.75m) and weight of 61 kg, she was a fierce fighter during her prime years. So much so that the 43-year-old was nicked named The Queen of Mean.
While she won her initial two fights by a technical knock out, a knee injury in December 2013 - during her third and final match - ended her career altogether. Without any news of possible retirement, the professional disappeared from the limelight.
Learn what she is up to now, and find her married status, husband or romantic partner info.
After The Injury; Now
Ending her career in 2013, the mixed martial artist has refrained herself from the fighting arena for more than half a decade now. Her tragic last bout apparently tore her anterior cruciate ligament.
Another Injured Personality:- Jay Cutler Wife, Kids, Net Worth, Measurements
When Miriam - of unknown ethnicity - was at her lowest, she separated from her boyfriend. Also, she split with her coach and gym. Making situation more saddening, only one of her teammate visited her during her recovery.
While trying to regain her confidence and start again, she sprained her left lateral collateral ligament as well. Only, after that, she found out she had a lesion on her meniscus. Her treatment cost $30,000.
But her good friend, also a comedian, Joe Rogan helped out with the procedure and also the required transportation. Going through the process of stem cell treatment, she began to focus on the recovery and a new career.
Now in 2019, she claims she still can be a champion despite her age. In her own words, she doesn't want to leave her beloved sports due to an injury but, only under her own terms.
Married Status
Miriam is engaged to her lovely fiance Manolo Hurricane Hernandez.
She made the matter clear on her Instagram post on 3 March 2019. Displaying a mutual relation between the two, the funny video showcased the plutonic bond Manalo and Miriam shared.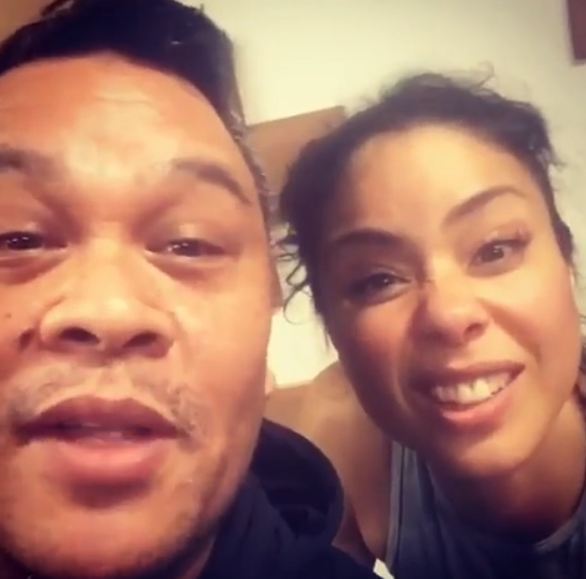 Miriam Nakamoto with fiance Manalo Hernandez on March 2019 (Photo: Miriam Nakamoto's Instagram)
However, the lively duo are yet to announce a wedding day.
Also, any details on how the two met each other is a mystery, but since her new boyfriend/fiance is an MMA coach, chances are the two met during a workout session or gym.
Miriam Nakamoto's Early Life
Miriam - whose estimated net worth is unknown - is a native of Hawaii.
She and her sisters lived with their parents. But, their dad and mom separated. Afterward, Miriam moved in with her dad, moving to parts of California to live with her new stepmother.
See Also:- Irina Shayk Dating, Split, Bradley Cooper, Husband
The split had a significant impact on her life, as she grew more dysfunctioned over the years.
While her burgeoning interest in martial kept her sated, she moved toward a darker road when she reached adulthood. However, wanting to be a fighter, she sustained the problematic childhood to achieve her goal.