Entertainment
Beautiful Model Selita Ebanks' Family: Is She Dating Someone? Or Has a Husband?
I am sure while looking through the features of Victoria Secrets model and other high ends brand you must have acknowledged the flawless features of  Selita Ebanks. Having born with mixed ethnicity she has given a hard time for every man who has met her and seen her.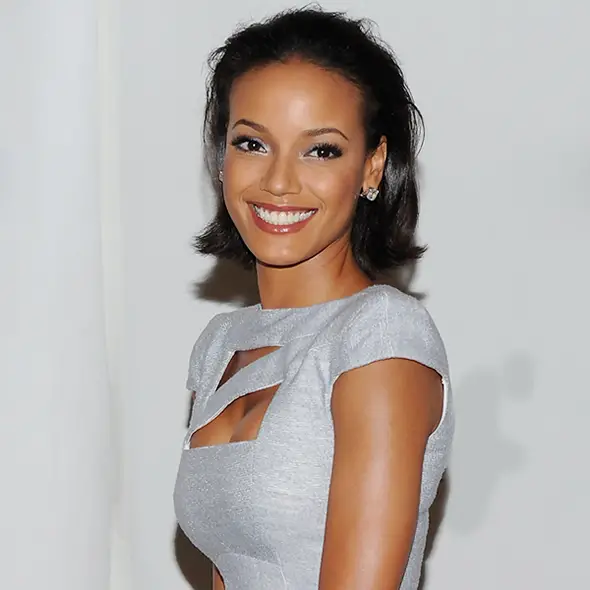 I am sure while looking through the features of Victoria Secrets model and other high ends brand you must have acknowledged the flawless features of  Selita Ebanks. Having born with mixed ethnicity she has given a hard time for every man who has met her and seen her.
Beside her ravishing look and a remarkable feature, I am sure you are unaware of her family life and is dating life and her marital status. So, let's get into it without any further delay and discuss it one by one.
Does she have a Boyfriend or a Husband?
While going through her dating history, we came across plenty of men and her fiancee who tried to make a difference in her life but unfortunately what she received was a constant failure in her relationship.
Selita Ebanks was involved in a relationship with Nick Cannon, the famous comedian in the year 2007. Even though the lady had not revealed about when and how she met the man but has openly shared her engaged moments. Yes! Selita was engaged to Nick Cannon.
As posted by people.com on 8th May 2007, Nick had proposed his lady in the Times Square with a 12 karat diamond ring and with a giant MTV jumbotron in which the question of marriage popped out.
The representatives of Nick have given a statement where he said;
"He took her to Times Square last night and did it in the center of Times Square. Then they had a party after the Met Gala to celebrate. The two of them flew to L.A. late last night because both are working."
Selita Ebanks flaunts her engagement ring: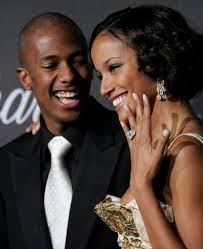 Caption: Selita Ebanks with Nick Cannon in 60th Annual Cannes Flim Festival in 2007.
Source: zimbio.com
However, just after the news of engagement broke the celebrity caught the attention of the media through their break up news. Yes, The Lady broke her engagement with her man. As posted by People.com on 3rd October 2007, the Victoria Secret model called her engagement off with her man. 
Just before five months, the engaged couple were talking about how they prefer their wedding to be and right after five months, they have headed in their way.
When asked about the reason for break up, the representative of model said:
"Selita and Nick are taking a break to focus on their careers but still very much love each other and remain the best of friends,"
Nick Cannon after his break up with Selita had hooked up with Mariah Carey and is the father of two children.  
Finally, after a long wait the lady on an interview with Power 105.1's The Breakfast Club, disclosed the actual reason for moving out of her relationship. As posted by Hello Beautiful.com, she said:
"I was very young, he was young. Everything happens for a reason. It taught me a lot. Especially with media. Y'all was brutal. I was called everything under the sun for just getting engaged. But I was very young and it was a lesson that helped me get thick skin so now I just don't give a shit."
 She added:
"If anything I admire him greatly. He's worked so hard,"
In the year 2010, the rumor of the lady hooking up with Maxwell caused sensation amongst her fan. As posted by Theybf.com on 24th July 2010, a new couple alert had popped in the media highlighting the brewing romance between the duo.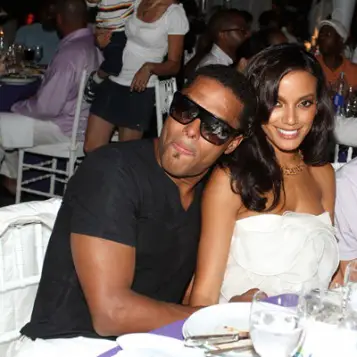 Caption: Selita Ebanks and Maxwell together at 11th Annual Art for Life in 2011.
Source: theybf.com
Even though the lady did not confirm the relationship, the couple were spotted together in pubs and attending the 11th Annual Art for Life benefits hand-in-hand. As posted by The Frisky.com on 3rd September 2010, she was said to be in a relationship with Maxwell for about six months. 
The lady has neither confirmed her relationship status with the man nor has she spoken about her breakup with her man. Immediately after break up with Selita, Maxwell was reported to be in a relationship with Julissa Bermudez in the year 2011.
Eventually, the model was also in the news for getting involved with Terrance J, the American model in the year 2011. The star did not reveal the exact details of their dating events, nor she has told the inside story of their love.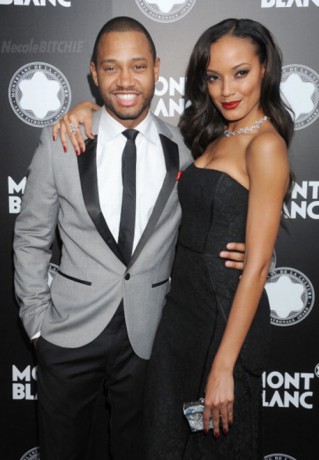 Source: Selita Ebanks with Terrance J at Montblanc de la Culture Arts Patronage Award in 2012.
Caption: liverampup.com
However, the duo broke their relationship after two years.i.e. in the year 2012. Even though the man did not speak anything about the split off but the lady has discoursed about it. As published by Hello Beautiful.com, three years ago, she said: 
"Everything has to take its course, He went to L.A. He's got bigger and better things. E! News doing it big! Shout out to him.It was just a lot of things. I had to focus more on my acting. He's contracted to E! News. We just decided to do our own thing. A lot of times in relationships people tend to put the other person in front of them and they lose focus of what they need to do. I think a little bit of that was happening."
Despite getting involved with plenty of men in past currently, she is single and is enjoying her singlehood life. She might also be secretly dating any man and want to keep her relationship away from the spotlight of media, or maybe she is secretly married and enjoying her wife avatar. We, never know till the lady herself reveals about it.
Her Family Background:
She was born to an African father and a Caymanian mother. She was raised in a family having seven brothers. Even though she currently has a net worth of $8 million dollars but her life before entering into the Hollywood stream was completely mess.
The lady has revealed about spending few years in the foster child care and has even mentioned about free meal service, she along with her friends has undertaken with the help of her mother.
Even though she hailed from not so strong family background, currently she holds a high position in the modeling industry, movie industry and generates income sufficient for her to enjoy her luxury life along with her family members.