Entertainment
Pre-School Age Moroccan Scott Cannon, and His Twin Sister Experiencing Amicable Divorce of Parents
Divorce is hard for a child, and it is far more difficult for the child to choose between his parents.
In this regard, today, we will be talking about a child whose parents recently had a harmonious divorce, which has turned his father from an everyday person to a frequent visitor.
Moroccan Scott Cannon, the son of America's got talent show host 'Nick Cannon' and American singer, songwriter, actress, and record producer 'Mariah Carey', witnessed his parents divorce in 2015. Moroccan and his twin sister Monroe were four years of age when the couple separated.
The children are living under the mother's guidance now. But it will be entirely reasonable for those fragile minds to crave for their father's love in their growing age. Therefore, the responsible parents, Nick and Mariah, are doing their best to stay on amicable terms for the children.
Nick filed the divorce case on December 12, 2014, but he never intended to alienate those kids. In fact, he frequently visits the children and spends quality time with them.
However, the frequent visits have not been enough for the daddy to get close to their children. Nick criticized the visitation practices in an interview with eonline.com. He said,
"It's kind of f--ked up when time with your kids is considered visitations. It's unfair to the fathers in the situation. I'm just keeping it real...That's pain, right there."
When we browsed through Nick's Instagram account, we found various pictures of his children. It also signifies his love towards Moroccan and Monroe.
The early years of their love-life
Nick Cannon met Mariah on an island off the coast of Antigua while shooting the video for her song "Bye Bye".
Gradually, the meetings prolonged and they started dating each other. Later, the couple married secretly on April 20, 2008, in the Bahamas.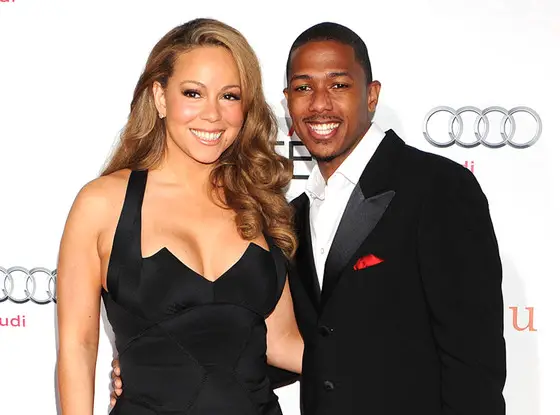 Caption: Nick Cannon with his ex-wife Mariah Carey
Source: eonline.com
Following the good news of marriage, Mariah gave birth to the fraternal twins, Moroccan and Monroe, on April 30, 2011, by a Caesarean section. They lovingly call the twins by the nickname "Dem Babies."
Their current Girlfriend and Dating Life?
Nick Cannon is reportedly dating TLC's Rozanda Thomas. The couple was spotted kissing together at the WDKX's Summerfest Concert in Rochester in July.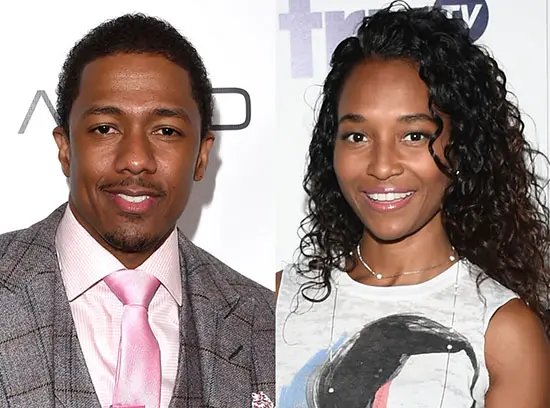 Caption: Nick Cannon with rumored girlfriend Rozanda Thomas
Source: eonline.com
On the other hand, Mariah Carey got engaged to billionaire James Packer on January 21, 2016.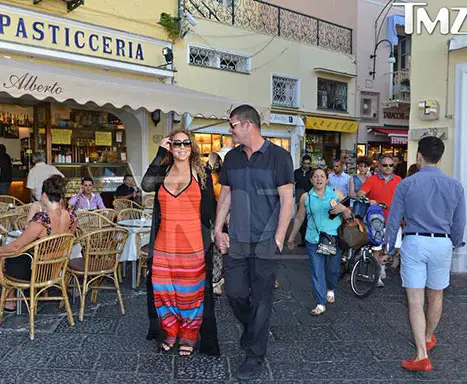 Caption: Mariah Carey with her fiancé James Paker spotted together in Capri, Italy, on Friday, June 19.
Source: trikkles.com