Entertainment
Molly Burke Dating Status Now, Facts On Boyfriend, Blind & Tattoo
Molly Burke is a Canadian YouTuber, motivational speaker, and...Diagnosed with Retinitis Pigmentosa...lost her sight completely before...born on 8 February...discovered freckles in the back of her retina...classmates now bullied her...contemplated suicide...writing songs and singing...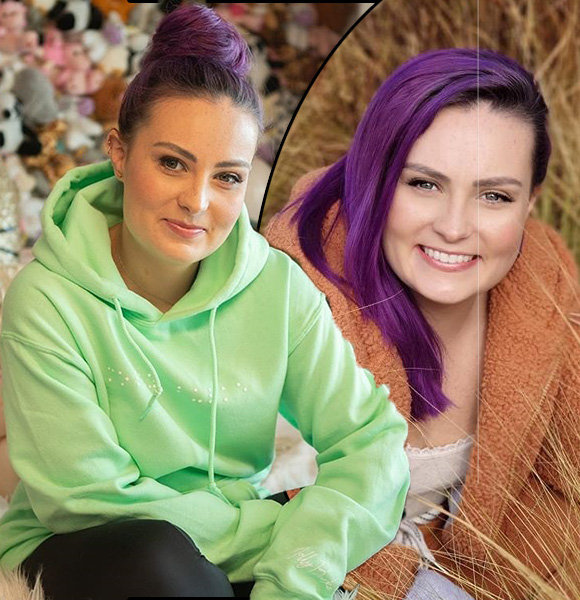 Molly Burke is a Canadian YouTuber, motivational speaker, and disability rights activist. Diagnosed with Retinitis Pigmentosa at the young age of four, she had lost her sight completely before the age of 15. She had to face a lot of difficulties during those years.
Resolving herself to help others in a similar position, Molly began giving speeches. Today, she is one of the most inspiring people bringing change into the lives of millions of people.
Molly's Age & Family, Diagnosis
Molly Burke was born on 8 February 1994 in Toronto, Canada. Her parents: Peter and Niamph, raised her alongside her brother Brady in Oakville, Ontario.
The YouTuber used to be a lively child. Climbing and soccer were among her favorite activities. She was so into them that the nearby park had almost no structure that she hadn't climbed.
Much to the dismay of her parents, Molly had trouble seeing in the dark. Her depth perception was also off and she would often miss things she tried to grab.
Blind Singer's Wife:- They're Married! Tomeeka Robyn Bracy Ties the Knot with Her Boyfriend Turned Husband Stevie Winder
Concerned with the well being of their daughter, Molly's parents took her to a hospital- where the doctors discovered freckles in the back of her retina. She was diagnosed with Retinitis Pegmentosa, a rare, degenerative eye disease that would render her blind a few years down the line.
Bullying & Eventual Career As Speaker
Molly began facing hardships in school because of her condition. She was often ostracized by her classmates and even the teachers were unwilling to tend to her properly. Things got worse with passing time. Her vision deteriorated continuously and her friends grew increasingly distant from her.
By the time Molly was in her eighth grade, she found herself completely isolated. Worse, her classmates also bullied her. Things got to the point that she even contemplated suicide. Fortunately, her parents acted with her best interest in their minds and she pulled through. She dropped out of school and focused on her interests.
Turning her attention to her passion, she began writing songs and singing in a band. Eventually, she completed high school and began thinking about her future. Determined to make a difference, Molly joined Me to We's speaker bureau and shared her story. Since then, she has been a source of inspiration for hundreds of thousands of people.
Husband? Personal Life
Molly is not married. She had been dating a guy named Matt in 2015. He had also appeared on many of her tweets and on a Q&A video she did on her YouTube channel. However, the two broke up later, but the details regarding their split are unavailable. 
Another YouTuber:- MrBeast Dating Status Now, Who Is His Girlfriend?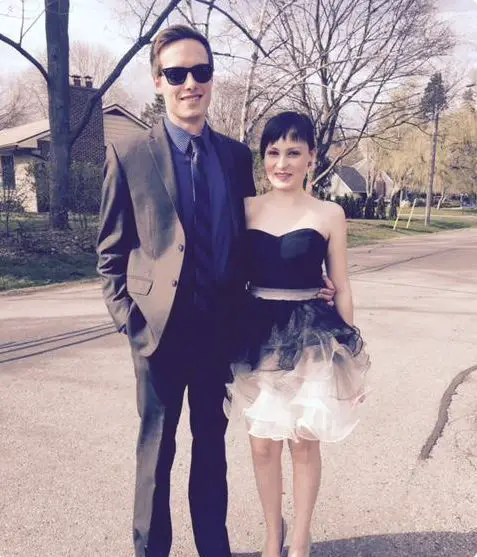 Molly Burke with ex-boyfriend Matt on 1 May 2015 (Photo: Molly Burke's Twitter)
As of now, she is still single and is probably looking for a boyfriend.
Interesting Facts
Molly has a guide dog named Gallop.

Her yearly YouTube revenue ranges from $10.6K to $169.1K.

She practices suspension yoga quite often.

She has a tattoo of an elephant on her arm.

Her height is 4 feet 10 ½ inches (1.49 m).