Entertainment
Did Naomi Watts Get Married With Her Long-Time Boyfriend? Or Ended Dating Affair After Couple Of Children?
More than a decade of togetherness for Naomi Watts and Liev Schreiber, but what happened to the protracted connection between the two? Did they escalate their relationship with the vow of living together for a lifetime, or the situation took an adverse turn resulting in an abdicable breakdown for the two?
In 2005, the Queen of Remakes Naomi got into a relationship with Liev Schreiber, who was indeed her co-star in the movies: The Painted Veil (2006) and Movie 43 (2013). The relationship of the two got deeper with the engagement which took a couple of years of dating.
But what after the engagement? Did the love story go further and the two got married? Or did they split, ending their relationship? Stick around to find out!
An Extended Love Relationship Of Naomi Watts And Her Boyfriend:
Hooked in 2005 and engaged in 2007, Naomi and Liev continued the association in later years as well.
The same year, in 2007, the couple got blessed with their first child on July 25th, while her pregnancy news got flashed little earlier in mid-July after the pregnant mother got spotted out-and-about shopping in California.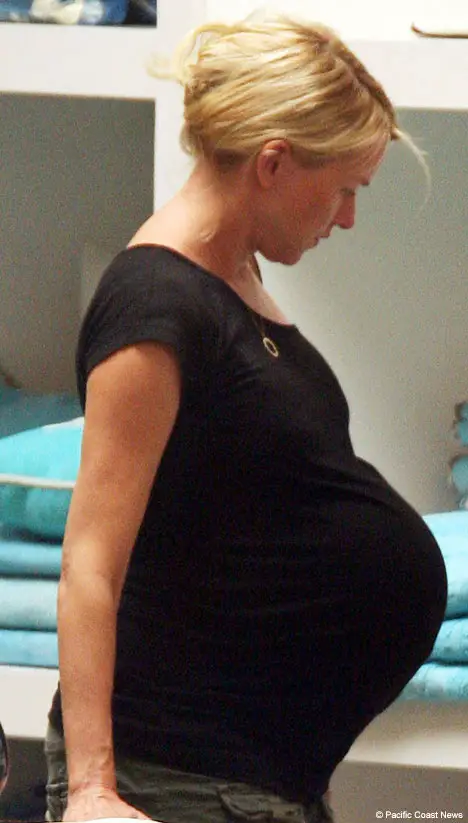 Caption: The pregnant Naomi Watts got spotted shopping in July 2007.
Photo Credit: Daily Mail
The first child is a son, who is now ten years old, and he is Alexander Pete Schreiber. But he is not the only child of the couple; they got an opportunity to share next baby boy on December 13, 2008, who is Samuel Kei Schreiber, now eight years old.
The family of four share sweet memories together and even frequently make public appearances together.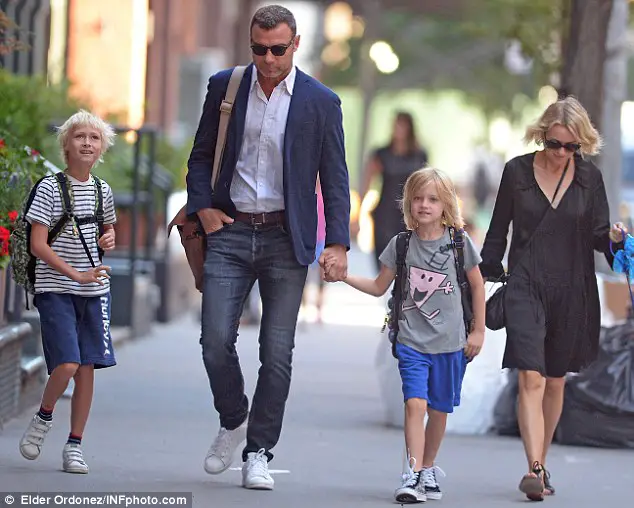 Caption: A family time: Naomi and Liev with their children.
Photo Credit: dailymail.co.uk
The other public encounter of Naomi and the family, probably holidaying.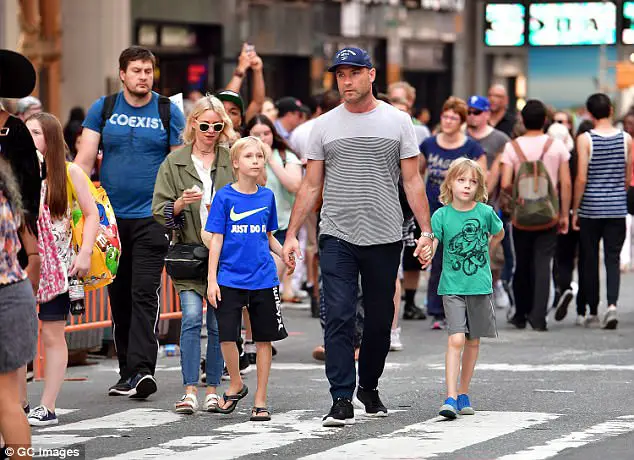 Caption: The Schreiber family in an outing.
Photo Credit: Daily Mail
To everyone's surprise, the couple got separated after 11 years of long relationship in September 2016. The never married couple jointly decided to split, as they thought it was the moment to separate and explore the new phase of the relationship.
According to Daily Mail, on September 26, 2016, the confirmation statement stated,
"Over the past few months we've come to the conclusion that the best way forward for us as a family is to separate as a couple. It is with great love, respect, and friendship in our hearts that we look forward to raising our children together and exploring this new phase of our relationship."
They added,
"While we appreciate your curiosity and support, we ask the press to be mindful of our children and respect their right to privacy."
With no marriage, there was no divorce for the couple. The never-been husband and wife couple separated, but the two promised to look after their kids together.
That all happened nearly a year ago, so what about Naomi now?
Well, as per this year's report of April 5, Naomi Watts has been close with Russell Crowe, who indeed have been her friends for years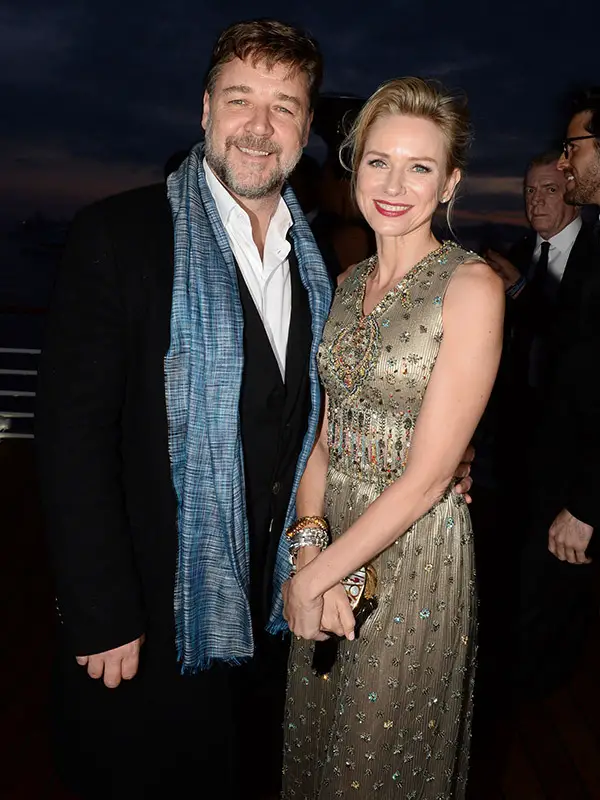 Caption: Naomi pairs up with Russell and looks happy together.
Photo Credit: hollywoodlife.com
Russell was amid the first people to reach out to Naomi to see her after the split. Moreover, they have been spending time together whenever Russell makes up to New York, and stay connected with video chatting.
Naomi is also rumored to be dating another single parent of two boys, Liam Neeson, but the matchup seems to be only due to their common situation, as there are no echt pieces of evidence to prove the relationship.
But in May 2017, in an interview with Red Magazine, Naomi shared her thoughts on getting back into the dating pool again. She said,
'[Dating] just seems completely frivolous and counterproductive and just not really in my world right now,'
Nevertheless, we extend our best wishes to Naomi for her future relationship; meanwhile, we shall look at the memorable moments of her film career, which she explains in her own words in an interview.
Caption: Special moments recalled by Naomi Watts. (Video Published on Mar 19, 2015).
Stay with us for emerging updates on Naomi Watt's career and her relationship affairs!