Naomie Olindo introduced boyfriend in the latest season of her show...doing well now and has even lost a weight....and her parents opened up a restaurant in...has a height of...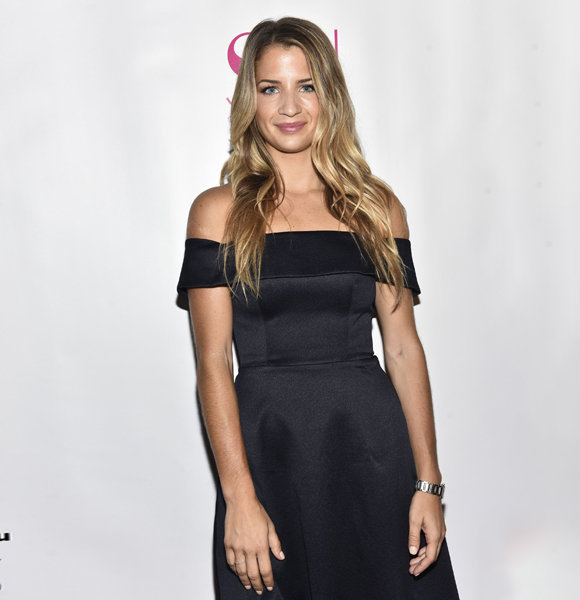 While working a regular job as an investment manager, Naomie Olindo's career took off to new heights after she joined the reality series, Southern Charm (2014). Since then, she has become a well-known face in the arena of reality TV.
Apart from her work in showbiz, the actress is also involved in social and charity works. An advocate for animal rights, she works in close proximity with organizations like the Charleston Animal Society. Moreover, she volunteered to help the orphans in Haiti through the organization, I'm Me.
Bio: Birthday, Weight Loss, Net Worth
Naomie was born on 4th August 1992 in France but moved to Charleston, South Carolina with her family, where she spent most of her childhood. Due to her family's struggle with critical health issues, Naomie has used her fame to advocate healthy living. Her father Joel Olindo is a survivor, who almost lost his life due to a heart attack in 2018.
Fortunately, the reality star's father is doing well now and has even lost 18 kgs in weight to improve his health. Joel has also made an appearance in her show, Southern Charm. As of now, Naomie's parents own and run a restaurant in South Carolina.
Southern Charm Participant:- Chelsea Meissner Married, Net Worth, Family
Although her family's net worth is unknown yet, Naomie has already garnered a net worth of $500,000. She also owns a restaurant chain called Hooked Sea Foods, which has further helped in boosting her net worth.
Dating Life & Boyfriend
In 2018, the 28-year-old star dated Craig Conover, one of the co-stars from Southern Charm. But the pair broke up after she was always annoyed by her boyfriend's habit of procrastinating.
More On Naomie:- Craig Conover Almost Got Engaged With Girlfriend At A Charming Age! What Went Wrong?
Later, she began dating Metul Shah, whom she introduced in the latest season of her show. Her boyfriend is an Anesthesiologist and comes from Indian ethnicity. As of now, the star is happy with her new partner and even describes him as a very hard working and responsible person.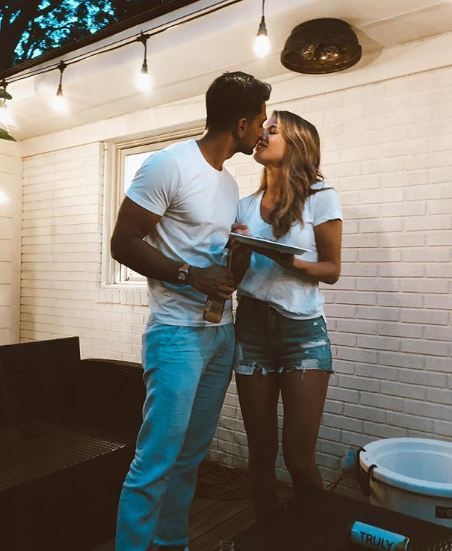 Naomie Olindo kisses her boyfriend during a date in 2019 (Photo: Naomie Olindo's Instagram)
Meanwhile, Naomie's ex-boyfriend Craig gave quite a jealous and different take on her new relationship. He cited that Naomie was secretly dissatisfied with her new relationship and still possessed feelings for Craig.
Offscreen Job
Although her fans know Naomie as a reality star, she is also a very well established businesswoman. After completing high school, she earned her Bachelor degree in Business Administration and Real Estate in 2014.
The artist then proceeded on to her professional career and worked as a real state agent for a year. In 2016, she went back to college and completed her Master's Degree in Finance.
As of now, she works as an Investment Manager in the South Carolina based firm, O Management.
Since Naomie returned on the sixth season of Southern Charm, it's unknown how she manages her onscreen and offscreen job.