Nas Daily is popular among fans...one-minute long travel vlogging videos...left a well-paying job to travel and make videos... girlfriend also a vlogger herself...set aside their differences...away from family...hates youtube...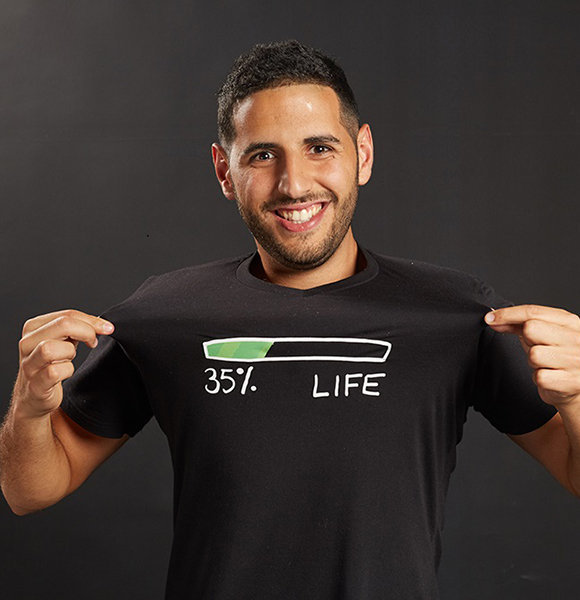 Video blogging (or "vlogging") has been taking the internet by storm. With thousands of vloggers online, you have to stand out to get millions of people to know you.
Nas Daily is one of the vloggers, who has successfully managed to do so. What sets Nas apart is he posts videos of only a minute, to give viewers a lot of insight in the shortest time possible.
Bio: Age, Height
Many know Nas Daily as one of the most famous vloggers on the internet with over eight million followers on Facebook. But, what most might not know is that Nas Daily's real name is Nusseir Yassin; "Nas Daily" is only the name of his Facebook page.
Born on 9th February 1992, Nas holds Israeli nationality, His family consists of his parents and a little brother.
For You:- Ariadna Juarez Age, Boyfriend, Family
But, he rarely gets to visit his family as he travels around the world for his videos. So much so, that - in 2016 - he took up a challenge of posting videos for 1000 days of his life while travelling, which he completed in 2019.
Has Girlfriend Or Wife? 
As a video blogger, Nas has been very open about his relationship. He is dating his girlfriend, Alyne Tamir. Interestingly, the couple shares 2 years of age difference; while Nas is 27, his partner is 29.
Not only age but, the two also share differences in religion. Alyne comes from a Jewish background, Nas is of Muslim origin. On top of that, Alyne is a strict vegetarian whereas Nas isn't. Moreover, Alyne is a divorcee and Nas is unmarried till date.
Despite the differences in ethnicity and all, the two share the same passion. Like Nas, Alyne is a video blogger.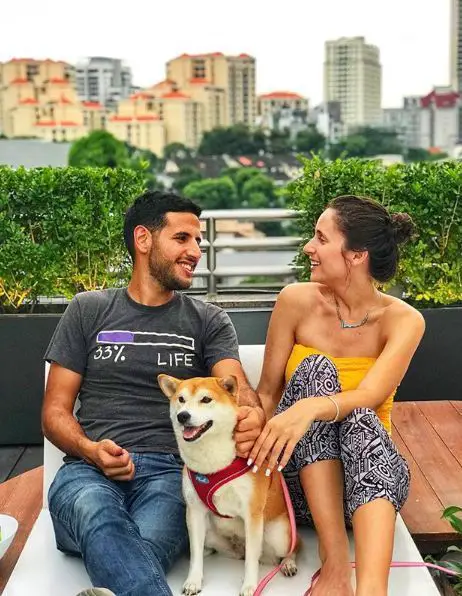 Nas Daily poses with girlfriend, Alyne Tamir in Singapore on March 2019 (Photo: Nas Daily's Instagram)
Keeping the differences aside, the two travel the world together for their video. They even planned to start living together in Singapore in 2019. Nas' girlfriend was the one to share the information on her Instagram in March 2019.
Net Worth
Nas Daily's creator Nuseir Yassin is a talented and well-educated man. He graduated from the Ivy-league Harvard University in 2014.
Later, he joined Venmo to take up a software engineering job, which saw him earn $120,000 yearly. However, his passion for life was more than just earning money. So, he left the job to travel around and make videos.
Israeli Celebrity In Our Vault:- Is Inbar Lavi Already At The Age To Get Married And Have A Husband? She Just Might Be
Even though Nas' net worth has not been disclosed as of yet, he earns his worth by making videos, through consultation, cinematography and selling his Nas merchandise.
Facts About Nas Daily 
He gained popularity through the video from day 270 of his 1000 day challenge, titled "I am feeling cheap in Thailand".

He does not upload on Youtube and states he "hates the place".

He wears similar t-shirts every day; a t-shirt denoting the percent of his life he has lived based on the average lifespan.

He made an app for people to make one minute long videos for themselves, but on the very next day of launching the app, he removed it saying he wasn't satisfied.

Each video he makes costs about $100; so he is likely to spend most of the fortune he makes from the videos on the videos themselves.