Entertainment
Natasha O'Keeffe, Pregnant for the First Time: Boyfriend-Turned-Husband by Her Side
English actress Natasha O'Keeffe had always wanted to have a baby.
She was eager to be a mother while her partner Dylan couldn't wait to feel the joy of being a father too.
The Peaky Blinders star was pregnant with her first child in 2016 and her boyfriend turned husband was by her side supporting her going into parenthood 
Natasha O'Keeffe Short Bio:
Natasha Dervill O'Keeffe was born on 1st December 1986. She was raised in Tooting, South London. O'Keeffe went to Royal Welsh College of Music and Drama where she met her husband Dylan Edwards.
Her family possesses an Irish ancestry but her parents later moved to Brighton and Natasha was born. She would often visit Ireland during her holidays and spend the whole vacation there.
Explore:- Talulah Riley Wedding, Divorce, Boyfriend, Net Worth
Natasha portrays the role of Lizzie Starke, a former prostitute, in the British Crime Drama Peaky Blinders. The show first aired on BBC Two on 12th September 2013. The announcement of the fourth season was given on 26th May 2016. With its fourth season announcement, fans of the show are eager to see what more surprises it holds.
Dating? Affair? Husband?
A proud mother of two, Natasha O'Keeffe and her boyfriend turned husband Dylan Edwards was thrilled to have a baby together. The 32-year-old actress wasn't shy to show off her baby bump in the first place, after all, that was her first time being pregnant.
Dylan Edwards met Natasha at the Royal Welsh College of Music and Drama. Since then two have been going strong in their relationship. Their relationship bloomed when they played alongside each other in the show, Difficult Second Coming.
They definitely look excited about being parents. Back in 2014, the then-fiancee Edwards was planning to marry Natasha O' Keefe at a friend's barn in North Wale and start a family of their own.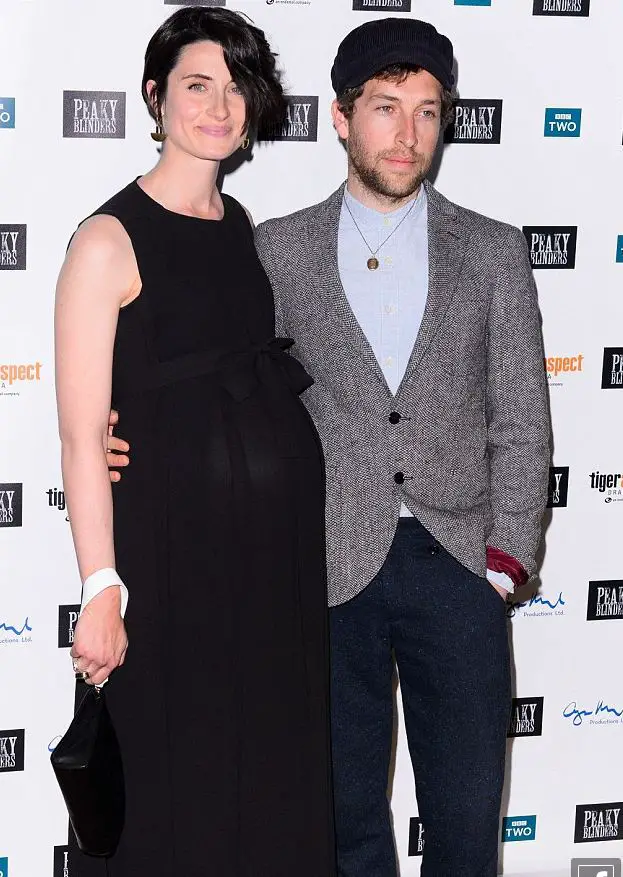 Natasha O'Keeffe with husband Dylan Edwards in May 2016 (Photo: dailymail.com)
The good news, however, came in late-2016 when the couple gave birth to their first child - a son age two. The newly declared parents rolled off their seats with happiness and were excited to embrace parenthood. While the baby boy marked himself quite late in the world, the couple's second child a baby girl - eight months old - quickly became the part of the family.
Now the family of four live together in Margate and the mother of two juggles her life between her children and acting works.  
Natasha And Dylan's Passion For Directing
Natasha and Dylan have not only directed but worked as actors in the show called Difficult Second Coming. Natasha plays the role of Lucia and Dylan takes the role of a god's son. The show, Difficult Second Coming. has so far received some positive response. They have also starred together in the movie Svengali.
Another Interesting Actress:- Zooey Deschanel Husband, Divorce, Kids, Net Worth
Dylan has even Joked that Natasha holds an edge over him in terms of success, "She's doing way better in her career than me."
In addition to that, the couple is eager to perform together in theatre in the future and make a return to Ireland.