Entertainment
Nate Garner Wiki: Age, Girlfriend, Engaged To Net Worth Details
Nate Garner is an Instagram star...Originally rising to fame on...gathered an impressive 2.4 million followers on...born on 22 December...posted short videos filmed in his...was a huge hit...attend any college to pursue...began his modeling journey in early...known to have dated...got engaged on...net worth is...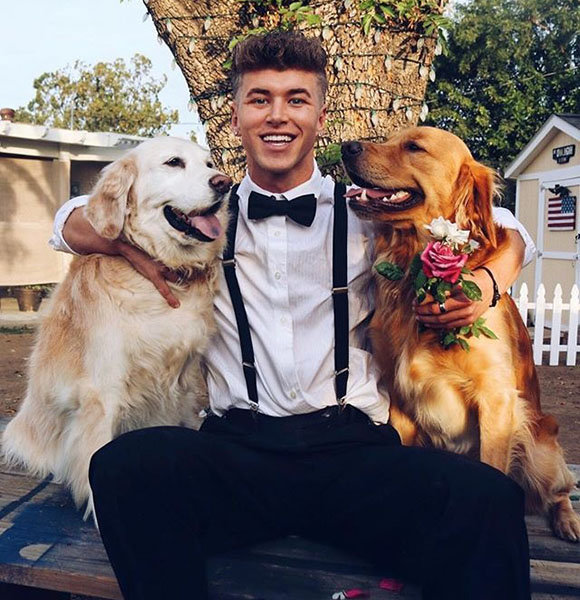 Nate Garner is an Instagram star and model. Originally rising to fame on Vine, he has gathered an impressive 2.4 million followers on Instagram. He is currently signed to Wilhelmina Models LA.
Read on to find out about the stunning Instagram sensation.
Wiki-Bio
Nate Garner was born on 22 December 1996 in Brea California. He has a younger sister, Bella Garner and a younger brother, Benji Garner.
Another Instagram Star:- Thomas Rhett's Wife Lauren Akins Wiki, Age, Pregnant, Baby Details
His rise to fame was unusual, to say the least. In a time when videos were usually longer, Nate posted short videos filmed in his car. The videos all had #natefromhiscar tagged to them and reposted in multiple platforms.
The format was a huge hit and his short videos were especially well received by younger audiences. With the success of Vine, Nate too received a huge boost in popularity.
Education And Height
Nate did not attend any college as he was clear in his decision to make a career as an internet celebrity. His parents supported his decision and encouraged him to continue down the path of internet stardom. His siblings also respected his choice and accompanied him in his tours quite often.
Modeling Career
Noticing his good looks and popularity, an agent reached out to him to recruit him into modeling in late 2014. Nate accepted the offer and began his modeling journey in early 2015. With his pre-established fanbase, he found success in a short time. 
Personal Life
Nate is in a relationship with Karissa Duncan. The couple, who had known each other since 2010, began dating in 2018. Their relationship was made Instagram official on 15 February 2019.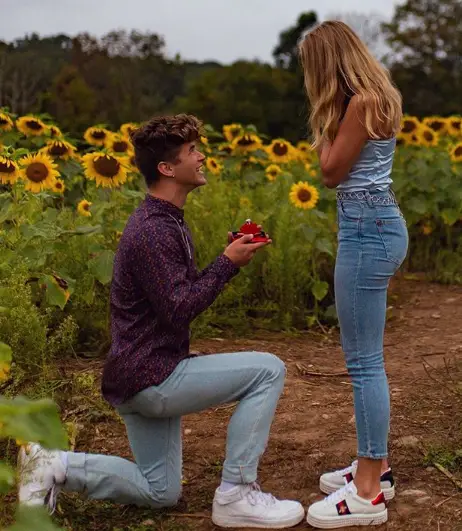 Nate Garner proposing girlfriend Karissa Duncan on 12 October 2019 (Photo: Nate Garner's Instagram)
Further, on 12 October 2019, Nate proposed to her in a sunflower field and the two got engaged. As for when they plan to get married? No details are known yet.
Who Is Karissa Duncan?
Karissa Duncan is also an Instagram star like her fiance. She began her Instagram account in September 2017 and has amassed more than 330,000 followers. She is known among her fans for her bikini and chic fashion modeling. 
Net Worth
Nate Garner has been successful as a model. He also has a huge following on his Instagram, Twitter, and YouTube. His estimated YouTube revenue is $29,700 to $475,000 annually. He also earns a decent amount of money from his merch sales.
Another YouTuber's Net Worth:- Is Ricky Dillon Dating Or Single? Gay, Family Details, Net Worth
His net worth was reported to be $300,000 in 2018. He has grown a lot more popular since then. There is no doubt that his wealth has increased significantly as well. 
Interesting Facts Including Height
Nate is 6 feet 1 inch (1.85 m) tall. 
His zodiac sign is Saggitarius.