Entertainment
Never Been Married, CNN's Suzanne Malveaux, Not Needing Husband to Support Her Family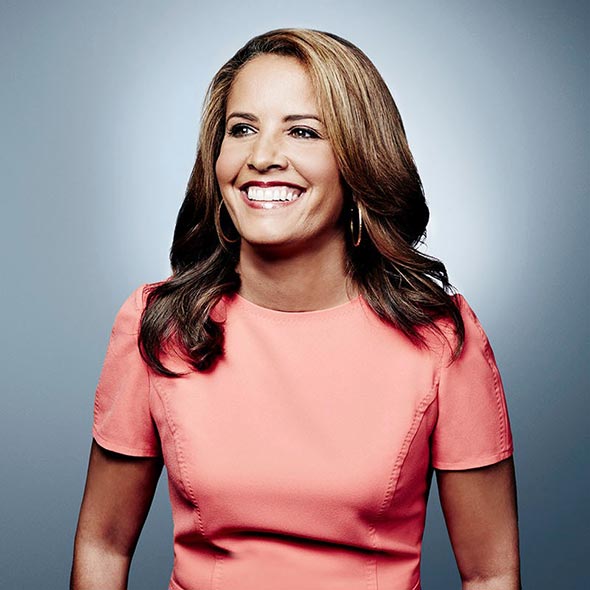 Quick Information
Salary

$114,310 Per Year (Approx.)

Lesbian

No

Twitter

https://twitter.com/suzannemalveaux

Facebook

https://www.facebook.com/SuzanneMalveauxCNN/

Eye Color

Brown, Blue

Hair Color

Blonde

Hair

Long

Height/ How Tall? 5' 6" (1.68 m)
College

Columbia University, Harvard University

High School

Graduate School of Journalism

Career

1992-present

Awards

News & Documentary Emmy Award (2012)

Net Worth

Not Disclosed

Date of Birth Dec 04, 1966
Dating/Affair

No

Divorce/Split

Not Yet

Children/Kids

Salay (Adopted Child)

Sister/s

Suzette M. Malveaux

Brother/s

Gregory F. Malveaux & Courtney M. Malveaux

Mother

Myrna Maria Ruiz

Father

Floyd J. Malveaux

Ethnicity/Race

Mixed

Zodiac Sign

Sagittarius

Birth Name

Suzanne Maria Malveaux

Profession

Journalist

Nationality

American
We have seen plenty of strong single women and we also covered a story on Julie Roginsky, who is also a strong single mom who says, she loves being alone so much that, she never bothered to get married. Here today, we have somewhat a similar story for you.
Suzanne Malveaux, as we know is a famous personality in the journalism world and today, we aim to know something more about her.
Suzanne Malveaux's Married Life and Husband?
Suzanne is currently a single working woman. Men all around may have gotten excited with this news but there is nothing to be happy about guys who wished to be with her because she does not seem to be the kind of woman who needs a man's support to run her life. Yes, Suzanne is single as is likely to stay single for some time.
Why will she be staying single? Well, this is why. She is likely to not go for a husband as she is gracefully accompanied by her daughter and her family. Just in case you were getting confused about how she became a mom without getting married ever before, it is because she adopted that little angel.
Yes, in an episode of The Situation Room the host, Wolf Blitzer announced that Suzanne Malveaux adopted a baby girl born on May 27, 2014.
Celebrating the greatest blessing to come into my life 2 years ago today. Every day you bring a new joy. Happy bday! pic.twitter.com/1vQ7lr6gjD — Suzanne Malveaux (@SuzanneMalveaux) May 27, 2016
You may be wondering that she must have been a married woman with a husband before or she is a lesbian but before we said that she was not married ever, we did a full research that led us to this conclusion. So, we also mentioned that she was accompanied by her family along with her daughter. Well, let's talk about that too.
Practically, Suzanne has quite a big family. She has her parents, brother, and sister but what makes her family big is her relatives who united with them because of her mother. Yes, because of her mother, they family is whole and prosperous. It's not because her mother scolded, pleaded anybody, it is because the disease that she faced.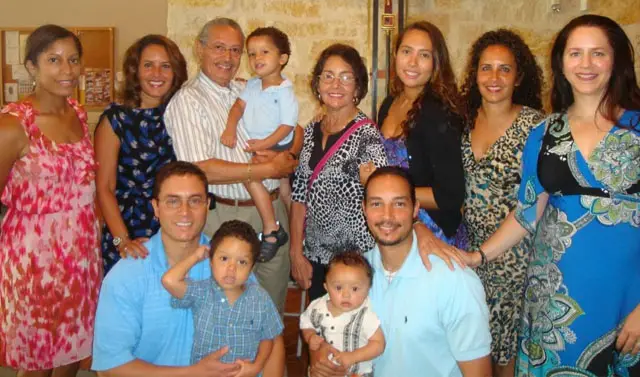 Caption: Suzanne with her family.
Source: malveauxmission.org
The family's struggle:
She is suffering from a deadly disease called ALS (Amyotrophic Lateral Sclerosis). This disease, in short, causes the functioning muscles of a human body to paralyze.
Suzanne's mother was diagnosed with the disease some years before and when the family came to know about it, everybody was devastated but still her mother stayed strong with all the support she got from her family. In a CNN session, Suzanne talked about her family's struggle with ALS and how they coped with it.
Suzanne Malveaux was born December 4, 1966. She has an American nationality; however, her ethnicity is unclear at the moment as she has her family line spread to countries like France, Spain, and Africa.
Suzanne graduated with a bachelor's degree in broadcasting from Columbia University Graduate School of Journalism. She is currently working at CNN Network as a national correspondent who covers politics, national news, international events, and culture.
Her first job in the television/journalism field started in Boston, Massachusetts as a general assignment in 1992 and lasted there till 1996. She later moved to WRC-TV which is an NBC affiliated station.
Later in 1999, she was invited to join NBC News where she reported majors stories like the 2000 Presidential Election, the 9/11 attack, and the 2001 war in Afghanistan.