Entertainment
Brooke Langton Not Married Or Just Plainly Hiding Her Husband? What Is She Doing Right Now?
Blessed with beauty and brains, it is hard to believe actress Brooke Langton remains single with no man on her side. As she prefers to stay quiet about her personal affairs, it's hard to speculate her current relationship status.
But instead of her personal relationship, Brooke has revealed more of her on-screen relationships. Is the primary reason for such action due to the intervening media or is she seriously not involved in any dating stuff?
Never married, unfold the ambiguity of romance?
Samantha Reilly, depicted by the actress Brooke Langton in the series  "Melrose Place," dignifies her interest towards Billy Campbell(Andrew Shue). Samantha on the show, finds Campbell to be an attractive person, but later turns her back when she discovers his interests towards Alison Parker(Courtney Thorne-Smith). With the ongoing pace of series, Billy and Samantha began dating each other, but it turned out to be a catastrophe as Billy starts mourning his former relationship with Alice.
Caption: Brooke Langton as Samantha with her on-screen love Graham in the series of " Melrose Place"(1996) posted on Youtube on 26th January 2008.
After going through Brooke's relationship history we found out that she reportedly dated famous actor George Clooney. However, no more details have surfaced, neither have they been spotted together at any events, so their relationship is possibly a plain rumor. Currently, George Clooney is married to Amal Clooney, a Human Rights Lawyer in 2014.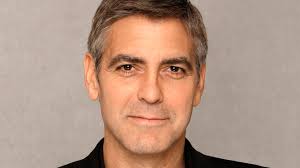 Caption: George Clooney rumored to be the former boyfriend of Brooke.
Photo Credit: georgeclooney.com
 In 1997, Brooke linked with an American actor, David Chokachi. The relationship lasted just a year, and they split in 1998. However, there exists a substantial doubt whether Brooke was really in a relationship with David or was just a rumor? David is currently married to Susan Brubaker since 2004.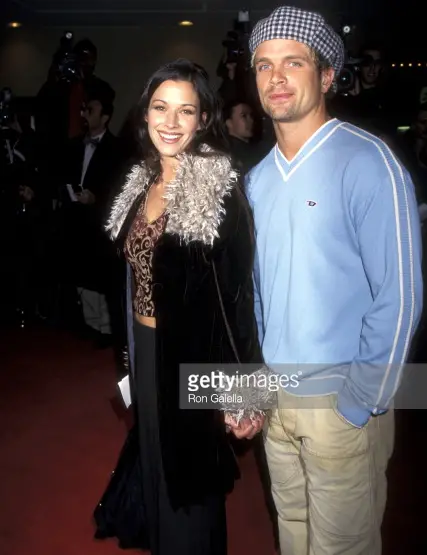 Caption: Brooke with her man David at the at the Premiere of 'Good Will Hunting' Mann Bruin Theatre Westwood (1998). 
Photo Credit: gettyimages.com
While Brooke is reported to be single, there is a chance of Brooke secretly dating a boyfriend, because of her involvement in relationships before.
Does She Have Children?
In 2008, the media spotted Brooke and a boy named Zane who is reported to be her son. They were spotted at the Second Annual Kids Stock Music and Art Festival in Beverley Hills, California.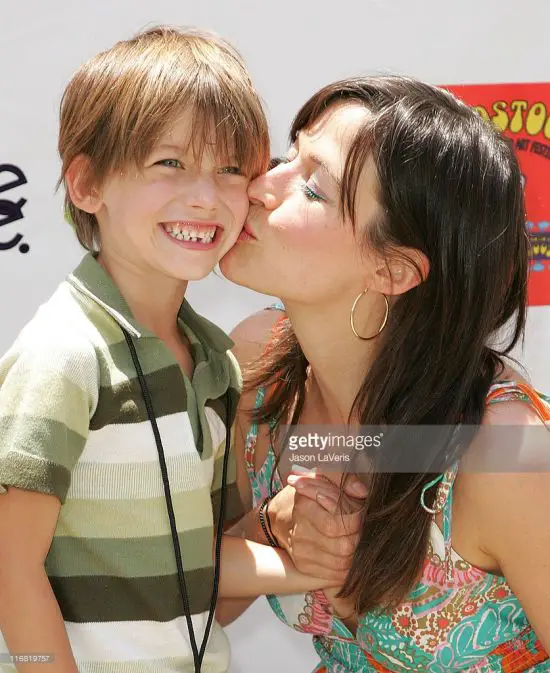 Caption: Brooke with her son Zene in the year 2008 at Second Annual Kids Stock Music and Art Festival.
Photo Credit: gettyimages.com
Well, that's astonishing as no news regarding her pregnancy or marriage ever surfaced. It raises a possibility that Brooke is hiding her relationship from the public eyes.
At the age of 46, she is a mother of a son who is still a mystery, and Brooke is yet to open up about the biological father of her son, possibly her husband.
Although she is currently inactive in Hollywood now, she might be busy with her mysterious man or busy polishing herself with the intention of a huge comeback. 
Brooke Langton's Career History:
Brooke Langton has an impressive career record. She debuted her career working in Historically acclaimed TV shows such as David Hasselhoff's Baywatch and Beverly Hills, 90210 and even debuted her Film career starring in a minor role in Terminal Velocity starring Charlie Sheen. She went on to work in the TV/Movie business for over 2 decades and during her time she has been featured in multiple hit series and movies such as Melrose Place, The Net, Life( TV Series), The Benchwarmers and the Replacements.
In recent news, Brooke is set to cast in the Christmas film 'The Santa Files' alongside Patrick Muldoon, Ed Asner, and Jack Brunault.
Sources suggest that over the years she has amassed a net worth of $ 2 Million.