Entertainment
Nicholas Braun Turned Out To Be Gay Despite Girlfriend Rumors; Breaking Hearts By Dating A Man?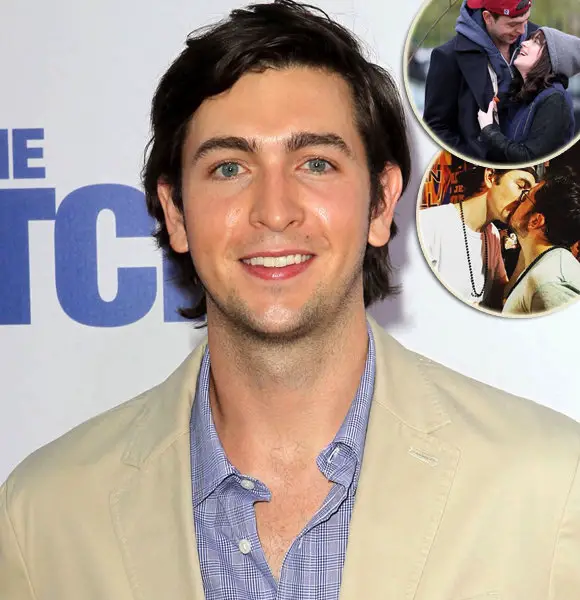 What we see is not always what we get. Often a lot of men are rumored to be gay for not having their personal life visible to the media or just out of sheer jealousy. For instance, Jonathan Cheban, an entrepreneur who for some reason was a heavily rumored gay man but apparently was not!
But, things are not always the same because there are people who turned out to be gay even after having hanging girlfriend rumors. Actor Nicholas Braun is no exception here. He did have some dating affairs and stories about having a girlfriend, but despite all that, this star came out as a gay man. As a result, he shattered uncountable hearts all around the globe.
Is Nicholas Braun A Gay Man?
Nicholas Braun, a 29 years old charismatic actor sure has a lot of fan following which includes a major number of girls. No kidding right?
Cutting to the chase, Nicholas was rumored to be dating his co-star Dakota Johnson. You should remember this pretty lady from Fifty Shades of Grey. Well, both actors seemed pretty close while filming How To Be Single. Being close to a co-star on set is not much of a big deal unless they seem like budding some romance secretly.
Well, without saying, both Nicholas and Dakota caught everybody's attention when sightings of them being all cutely cuddling surfaced the internet. You can see how both of them are enjoying that selfie.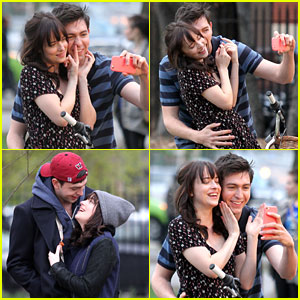 Caption: Nicholas Braun taking cute selfies with Dakota Johnson on the set of "How To Be Single."
Photo Credit: justjaredjr.com
It would be a great lie if we did not say that they looked like one of the cutest couples around the block. Well, this may have come as a surprise, but the actor who once was rumored to be dating Dakota was speculated to be a gay man when he shared a picture of him kissing a man through his Instagram back on September 3, 2016.
The actor totally shoved his face into Chris Mintz-Plasse, but still, Nicholas did create some positive vibes by saying "All Love Is Good Love." Regardless to say but that is the truth.
However, the man Nicholas kissed is his best friend who allegedly has a girlfriend. But still, both of them have only had rumored encounters with girls.
We can only speculate that this is Nicholas coming out of the closet as he has not clarified anything regarding his sexual orientation neither in this picture or any interview so far.
Crashing Girlfriend Rumors And Hearts As Well:
Like we mentioned earlier, Nicholas Braun shattered a whole lot of hearts as the comments came pouring down to know if he was a gay man. While there were who just posted stressed and heartbreak emoji, there were also people who were celebrating the revelation. Some said,
Are u gay? F!@# yah!

THIS IS AWESOME

This is beautiful ????
While just mourned over the revelation,
When your man crush is gay ?? still love you ????

Youre gay ???????????????????????????????????????????????????? OMG

Noooo. Ur my man crush but ur gay? Why? ????
Well, that was some mixed emotional comments right there. Still, we as well as a lot of fans still love Nicholas and his works.
The actor currently has three projects on hand. The Year of Spectacular Men (post—production), Succession (pre-production), and Avenues. However, despite being busy with extensive career, he has not revealed his net worth so far.
We wish this actor more success in his professional as well as personal life.
Stay with us to get the latest updates on Nicholas Braun!